JH Yearbooks: Yearbooks will be distributed next week at SJHS: Monday 12:30-3:00 and Friday 8:00-11:30. Yearbooks can still be purchased. The cost is $25 cash on Monday or Friday.
What a Year YOU 8th graders have had! You are AMAZING! You are missed by the SJHS Staff and our hope is to have you come with your families and do an 8th Grade Celebration Drive-thru at SJHS June 1st between 1:30-3pm. During this drive thru ... the 8th grade staff will be cheering you on & you will receive a gift bag filled with LOTS of candy, Spartan cup & $5 gift card to Aroma Joe's! We also ask you to bring your lap top & charger, library books, ELA books, band instruments to turn in at that time & anything else that belongs to the SJHS. If the Year books are in you will also receive them IF you preordered! (If you forgot to order one contact Mrs White, as there were a few extra ordered for purchase) If the WORLD suddenly is Allowed to Open up... we will hope to do something more... to Celebrate YOU & how Awesome YOU are! We hope to see you June 1st! Sincerely, SJHS PTA & SJHS Staff

Hope all is well. Happy Friday! Another successful week of distance learning. A letter to families regarding the end-of-the-school year can be found at this link:
https://5il.co/g5ji
Have a great weekend.
5th Grade student William works on a painting for his Distance Art Learning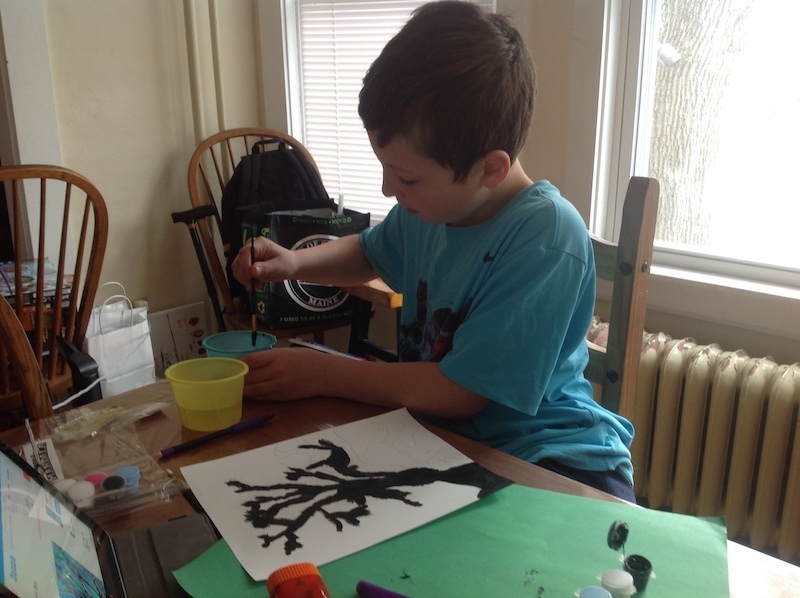 Sanford School Department's 32nd Annual Bandfest at Memorial Gym. Grades 5-12 performing by grade and all together. Sounding great!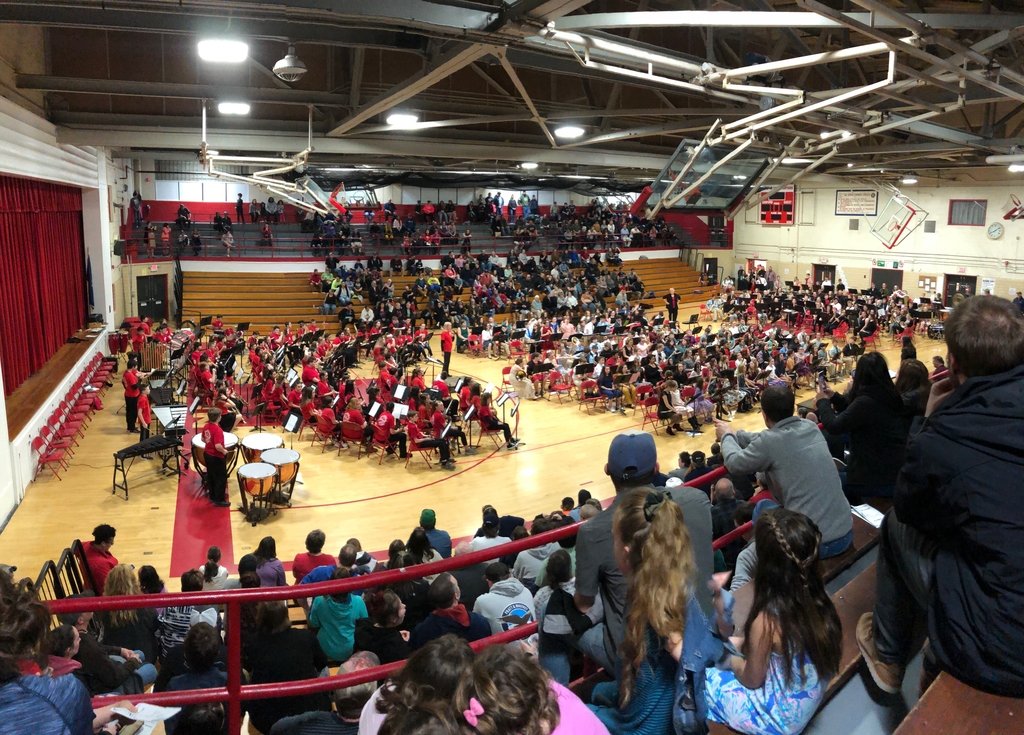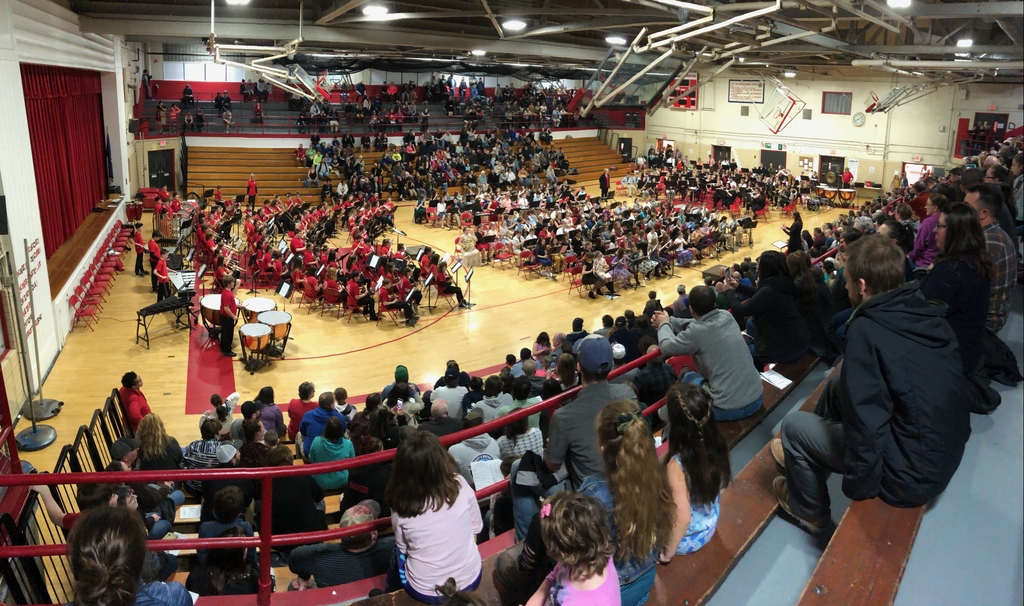 SJHS will be holding a block party this Friday from 4:30 - 6:00 PM. This will be available to grades 5-7 and the cost will be $5. Hope to see you there!

"Risky Behavior" presentation for parents of students in grades 5-12 at Sanford High School. Thank you Sanford School Counselors,?Drug Free Communities and Strategies for a Stronger Sanford.

Sanford High School Chorus, Treble Choir and 8th Grade Choir performing Silent Night all together.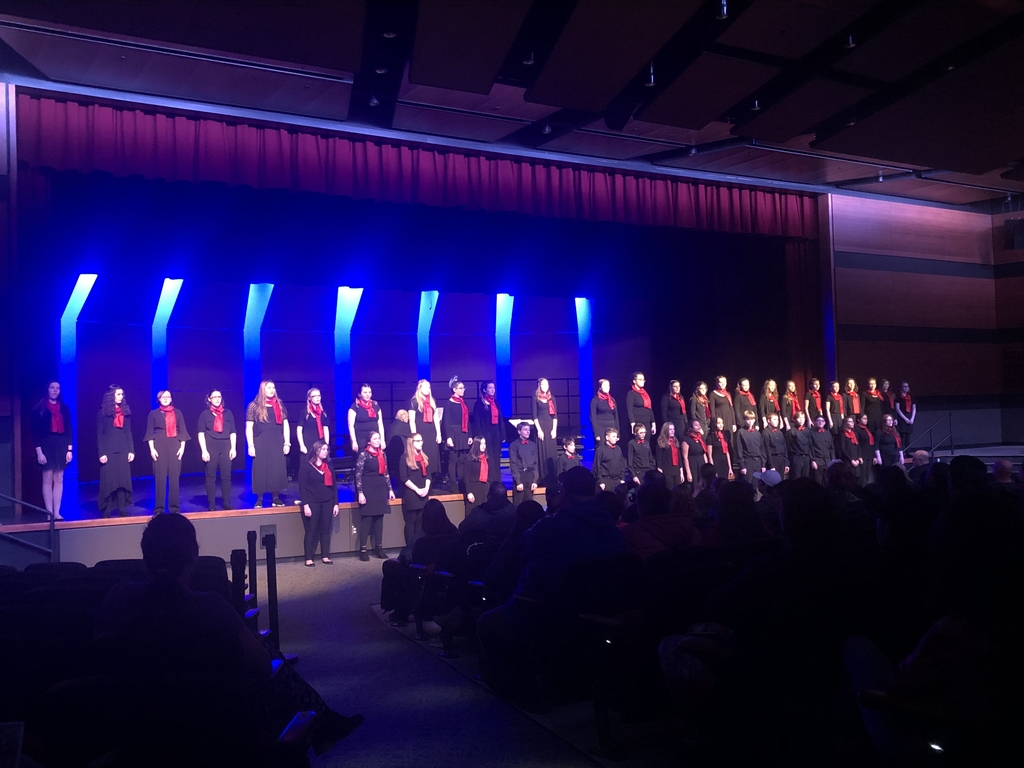 Parents, please join us on Wednesday, December 11th from 6:30p to 8:30p at Sanford High School for a presentation called Risky Business. This event is for parents of kids in grades 6-12. During this event, Melissa Fernald-- a duly licensed social worker and master licensed drug and alcohol counselor-- invites adults to learn about warning signs that an adolescent may be experiencing mental health, social, or emotional issues. Fernald stages a mock teenage bedroom to include various warning signs of mental illness, bullying, and other concerns. This interactive event is intended to increase community awareness, promote early detection of mental illness, provide tools and resources, and demonstrate communication techniques for engaging effectively with adolescents.
Bus 14 was in a minor traffic accident during the secondary run this afternoon. The bus will be running about 20 minutes late as a result.
Hi, This is just a reminder that Student Led Conferences are this Wednesday afternoon and evening. You are invited to come to the 8th grade wing at SHS between 3:30 and 7:30 so, that your child can take you to each class and show you the work that is being completed. Teachers will not be available for 6:00-6:30 as that is when they are having their dinner break. We hope to see you this Wednesday. Respectfully, Mr. Potter Administrator with the 8th grade
Sanford Junior High School Family News November 1, 2019 NEW INFORMATION The first quarter is almost over! Report cards will go home with students on Wednesday, November 13th. Thanks to all for making the Pie Fundraiser a great success! The proceeds will support activities benefitting SJHS students. NEXT WEEK Parent/Student/Teacher conferences will be held on Wednesday, November 6th from 3:15 to 7:00, with a staff dinner break from 5:00 to 5:45. Students can show their parents their classrooms, introduce their teachers, and share school projects in an informal "Open House" style atmosphere. IMPORTANT NOTE ABOUT CONFERENCES As many of you know, several of our teachers travel between our eighth grade wing at SHS and SJHS during the day to teach in both places. At student-led conferences on November 6, these teachers will be available at both locations to see families. The list of traveling teachers includes Mrs. Baker Roux, Miss Nason, Mrs. Coleman, Mrs. Houle, and Mr. Bellefeuille. These teachers will be available from 3:15-4:45 at SHS for eighth grade families, and again from 5:45-7:00 at SJHS for all families whose children have them. Please reach out to them with specific questions, should you have any! A Book Fair will be held at the Junior High from November 4th through the 9th in the SJHS library. It will be open during school hours, and also during conferences on the 6th. There is a website with more information about the fair at
https://bookfairs.scholastic.com/
bf/sanfordjuniorhighschool. On that site you will find information about payment methods (we cannot accept checks) and how to set up eWallet, an account for your child(ren) so they do not need to carry cash. You may also order online (from October 30th-November 12th) where you will see a larger selection plus shipment info. Any questions? Please email Mrs. Williams at
jwilliams@sanford.org
. All Infinite Campus parent portal requests have been fulfilled. If you submitted a form but did not receive an email with portal instructions, please call 324-3114, and choose the office option. Student photographs: If you have any questions or issues with the pictures you received, please call Studio by the Pond at 490- 4500.
6th Graders are wrapping up their symmetrical Sugar Skull artworks this week. Pictured are completed Sugar Skulls from Mr. Bellefeuille and Ms. Sleboda's homeroom groups.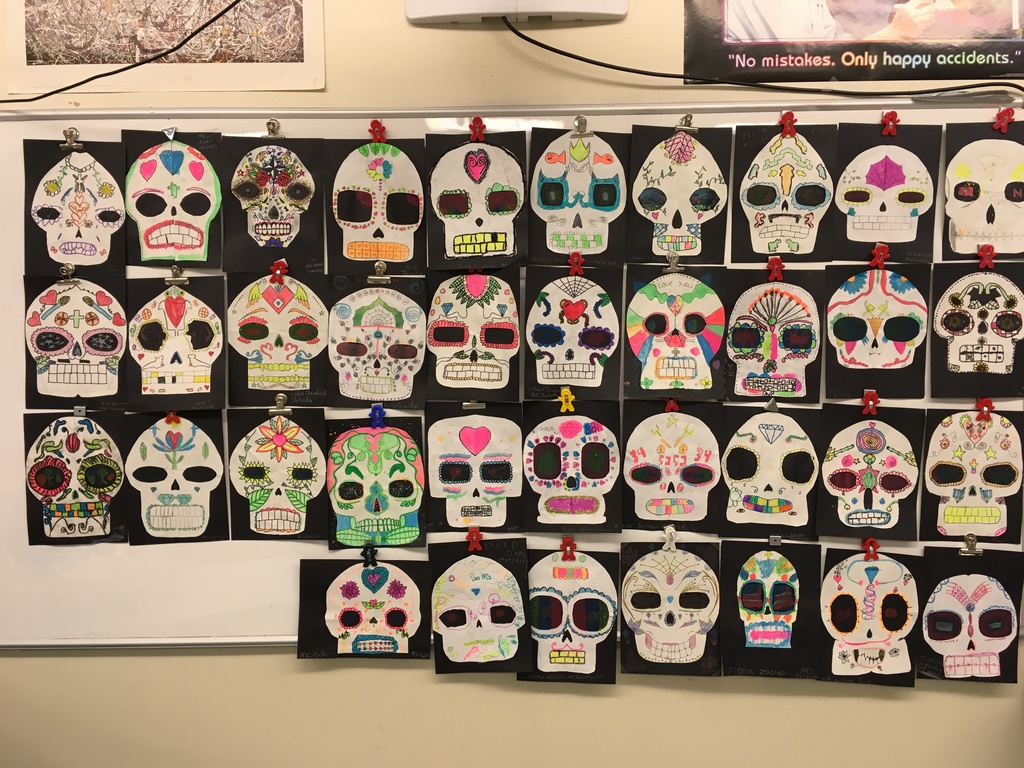 The Junior High Art Club has become so popular and well-attended that there will now be two sessions per week. Session A will be on Tuesdays from 2-3pm and Session B will be on Thursdays from 2-3pm.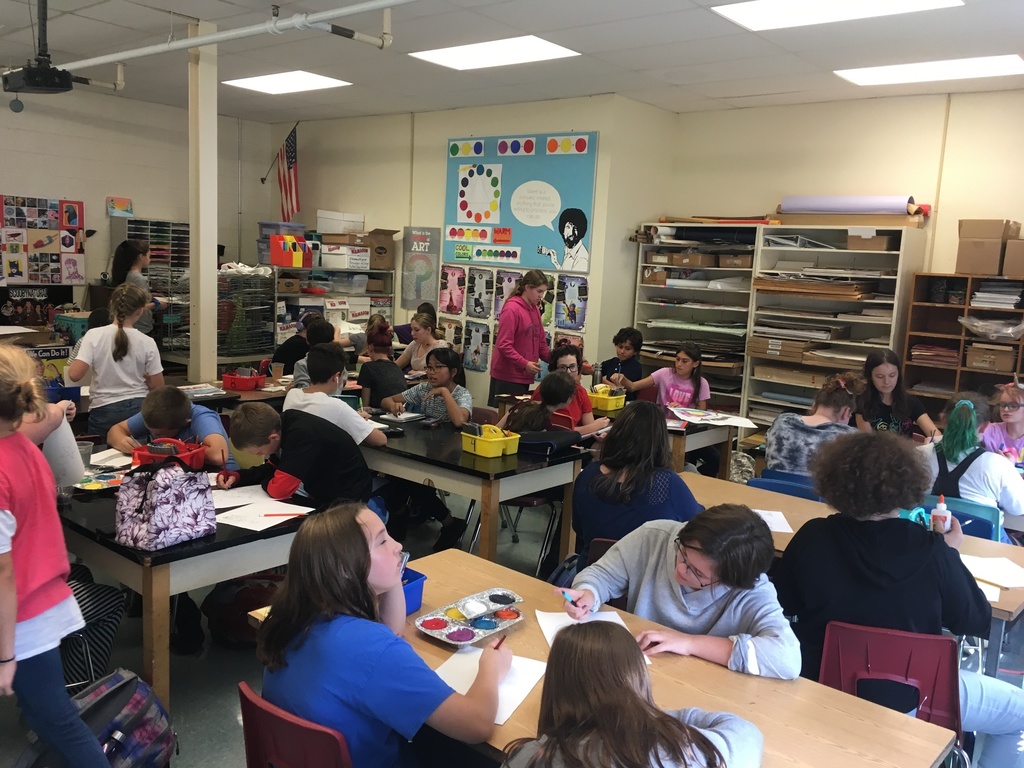 Tomorrow is Friday - Remember to try to wear something red and white to show our Sanford Pride and Spartan school spirit.

The Sanford School Department wants to remind parents to renew their Free and Reduced Meal Applications before October 15th to avoid any break in eligibility. Paper applications are available by calling your child's school or parents can use the new, secure online application available at:
https://www.myschoolapps.com/
. If you have any questions about the process, please contact our Foodservice Office at 608-8762.
To parents of 8th graders, our students have been invited to attend and watch the activities at the Sanford High School's Pep Rally tomorrow afternoon (during school). Also there is a Home Coming Carnival at SHS for all grade 8-12 students. There should be lots of activities and food. The Carnival is from 3:00-5:00 p.m. At 7:00 SHS's varsity football team is playing Biddeford.
7th Grade Positive Space Glitter portraits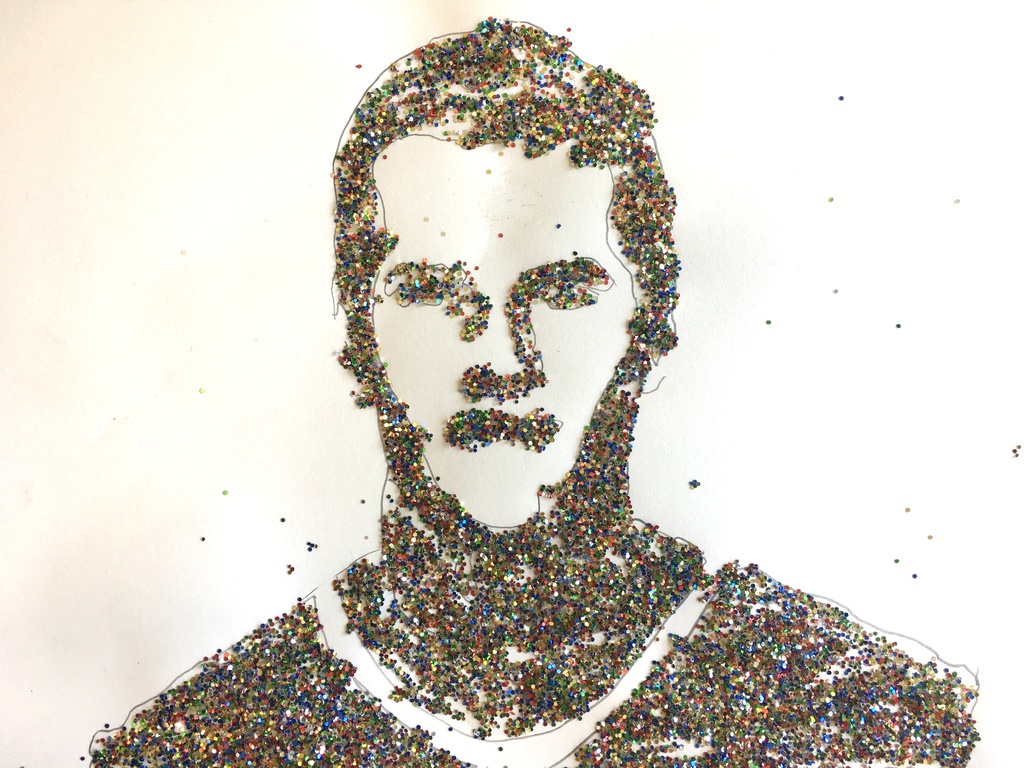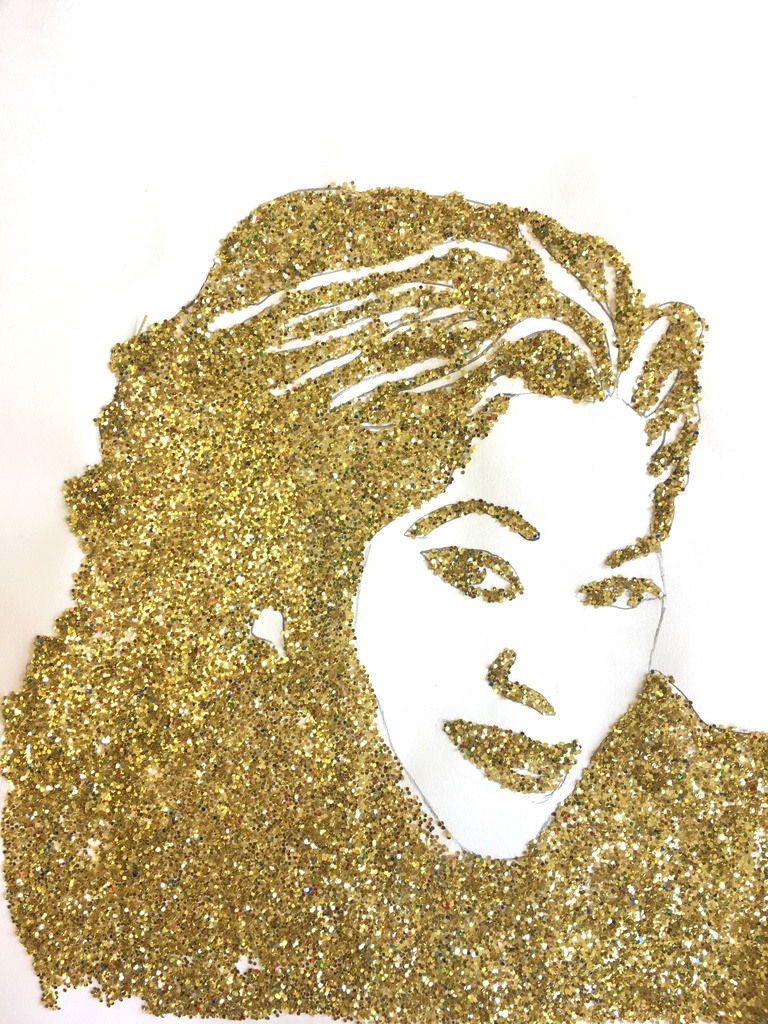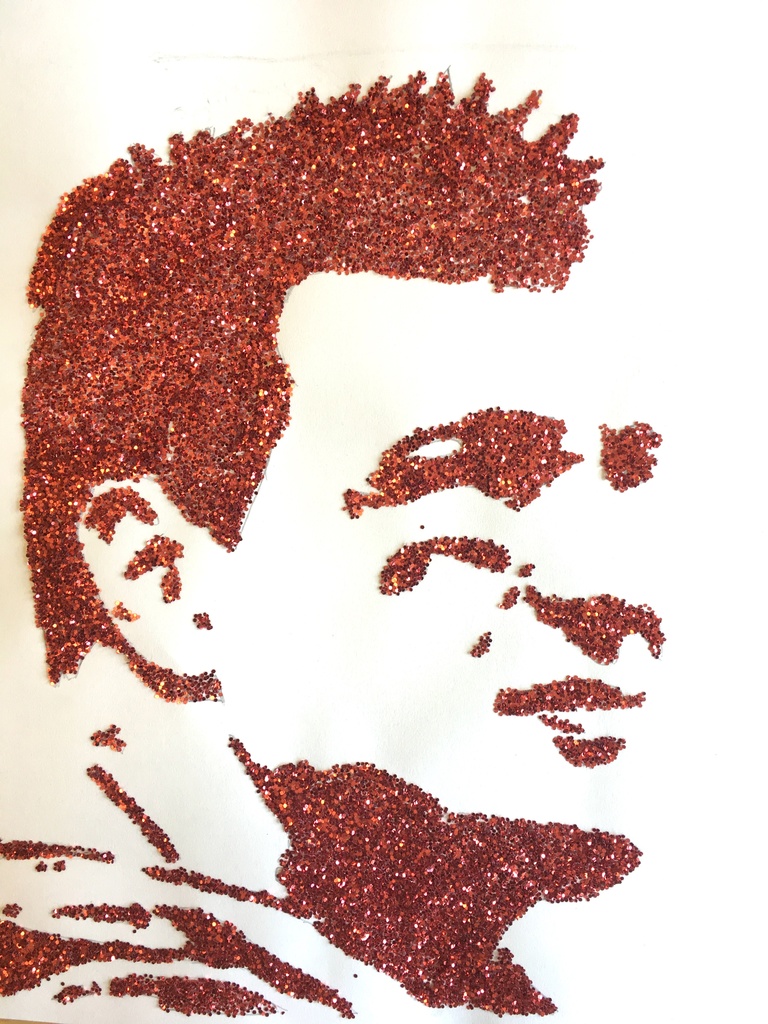 This is day one for our 8th graders as they construct their Underwater Remotely Operated Vehicles (ROV). On hand are engineers from the Portsmouth Naval Shipyard to offer support for students who are puzzled by the manual or to supervise the use of the materials and tools. There is a lot of excitement and smiles here.