Reminder that the freshman class is hosting a paint night here at SHS on February 3rd 5:30-7:30PM. The cost is $20 where an artist shows you how to create a beautiful piece of art. They will also have a bake sale and 50/50 raffle. If you are interested, please email
emurphyputnam@sanford.org
. Spots are limited!

From the Seacoastonline: Goodall Library in Sanford to receive $3M in federal funds for upcoming expansion
https://bit.ly/3kHfITQc

Students in Lindsay Strout's Wildlife Biology class went to visit the Center for Wildlife in Cape Neddick last week. Read more about it here:
https://bit.ly/3Ht8ETH

Pennies for Pets at Carl J. Lamb School begins today! CJL is collecting money for kindness month, and all donations are benefiting the Animal Welfare Society.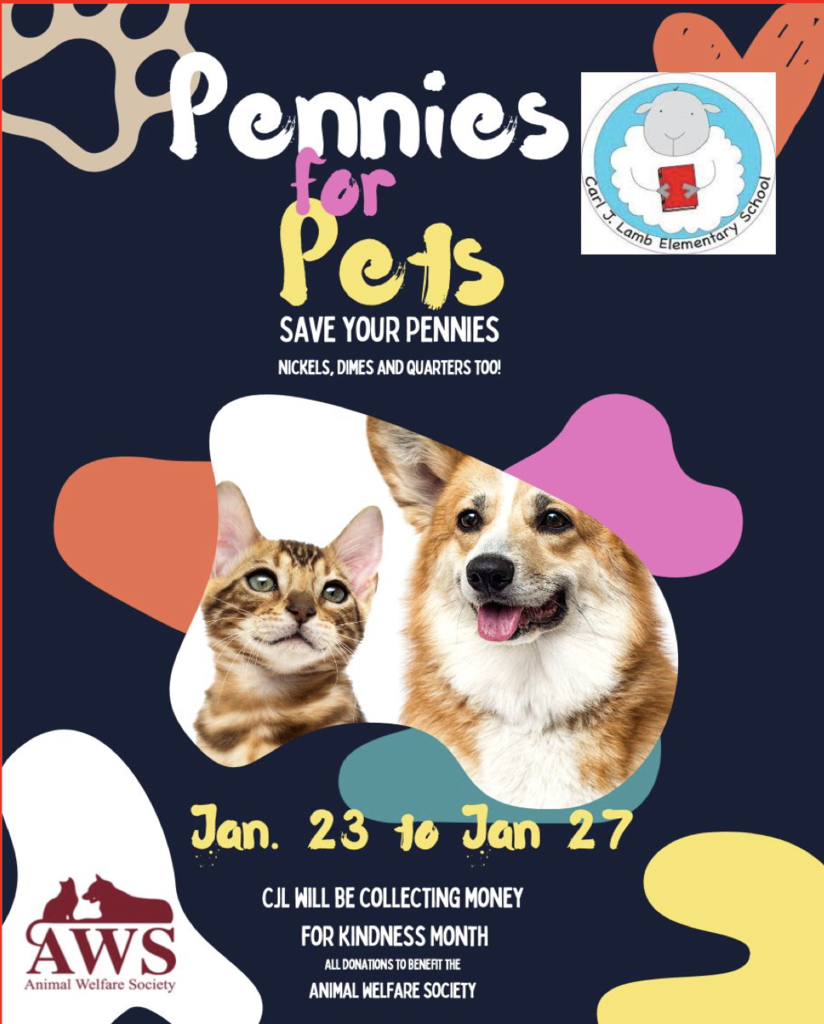 The Little Mermaid Rehearsal scheduled for this afternoon at the middle school has been canceled. They will next have practice on Thursday..

Sanford High School is hosting an SMAA Cheering Competition this Saturday, January 28th, at 11 a.m. Doors open at 10 a.m. Come out and support our Spartans!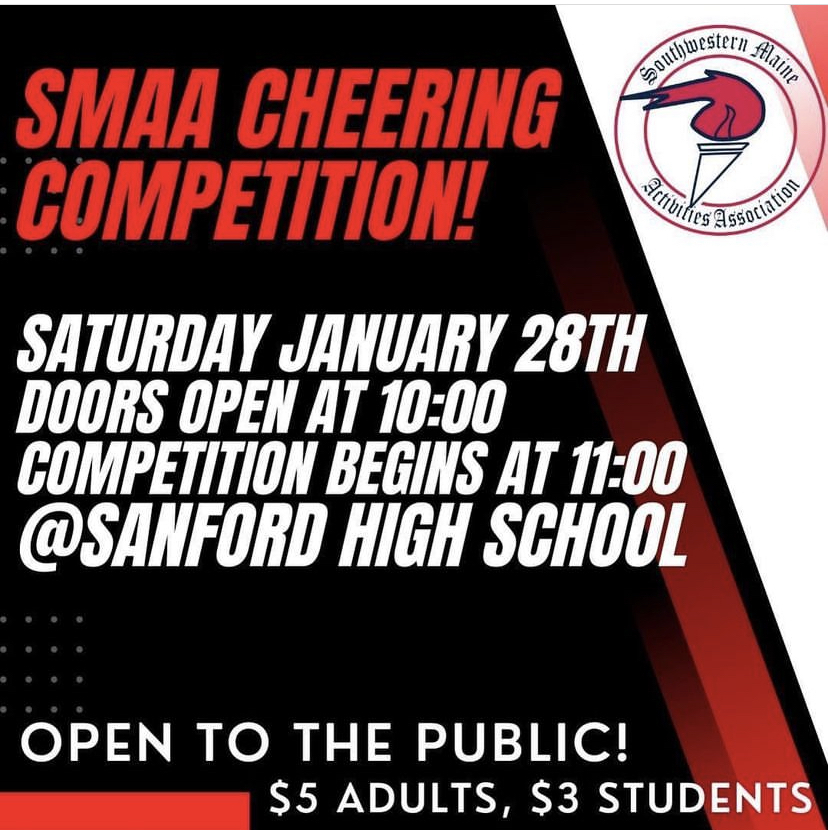 The MCS Pride PTA is need of a few students to provide childcare at the next PTA meeting on Tuesday, February 14 at 6:00pm at Sanford Pride Elementary school. Meetings typically run 1-2 hours. If you are able to volunteer, please contact us at
mcsptame@gmail.com
.

Good morning. This is a message from the Sanford School Department. School is on as scheduled for Tues. Jan. 24th. Please use extra caution this morning. Maintenance and custodial crews have been treating surfaces but the snow is packed down making parking lots and sidewalks slippery in spots. Please wear appropriate footwear and don't hurry when entering / exiting our schools.

Good afternoon, This is a message from the Sanford School Department. Bus #2 will be out of service on Tuesday, January 24th due to a driver shortage. Thank you for your understanding.

ICYMI, Carl J. Lamb surprised one of their students with a mini Chinese New Year in one of their pods last Thursday. Read more about it here!
https://bit.ly/3XUibIV

Good evening. This is a message from the Sanford School Department. Due to a winter storm warning and a weather forecast of snow continuing tonight and throughout the day tomorrow along with other SRTC sending schools canceling tonight, school will be cancelled on Monday, January 23rd.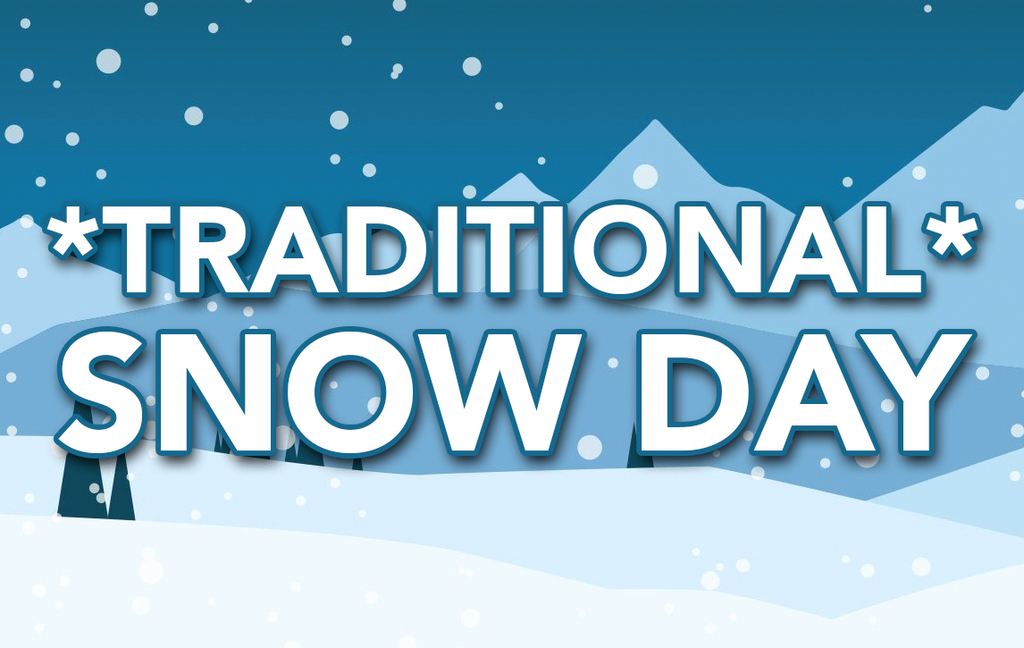 A snow day feels like a perfect day to kick off our employee spotlight series. If you know an employee who you feel should be spotlighted, please reach out!
https://bit.ly/3QXGseH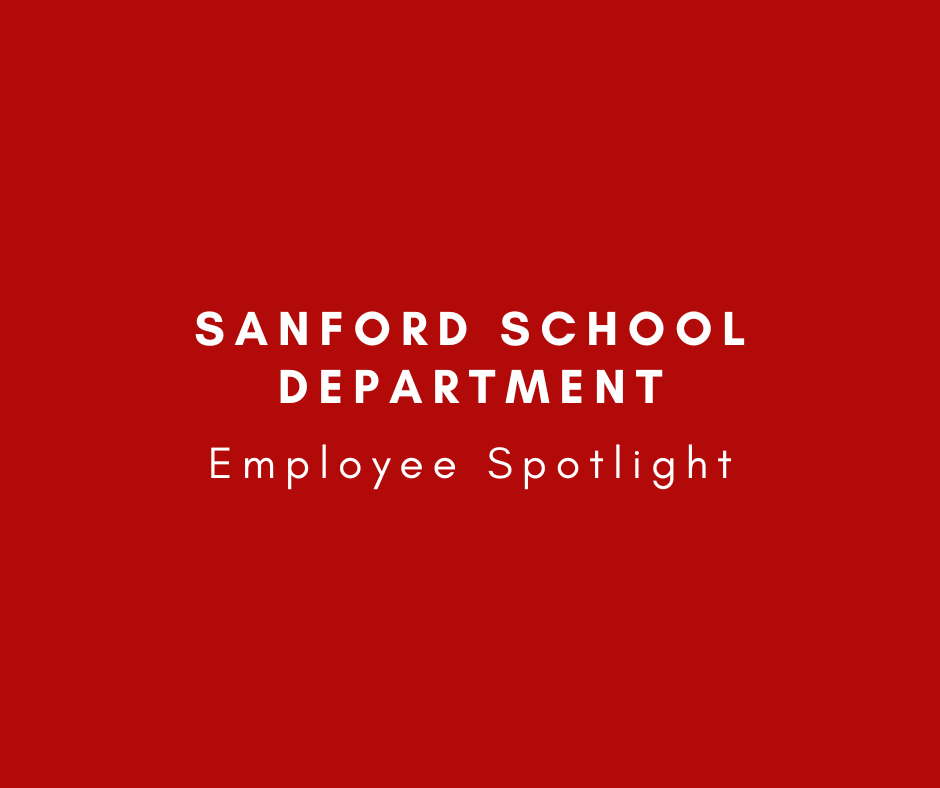 Good Morning. This is a message from the Sanford School Department. Due to current weather conditions and forecast, school is cancelled on Friday, January 20, 2023. Please be safe and enjoy the weekend.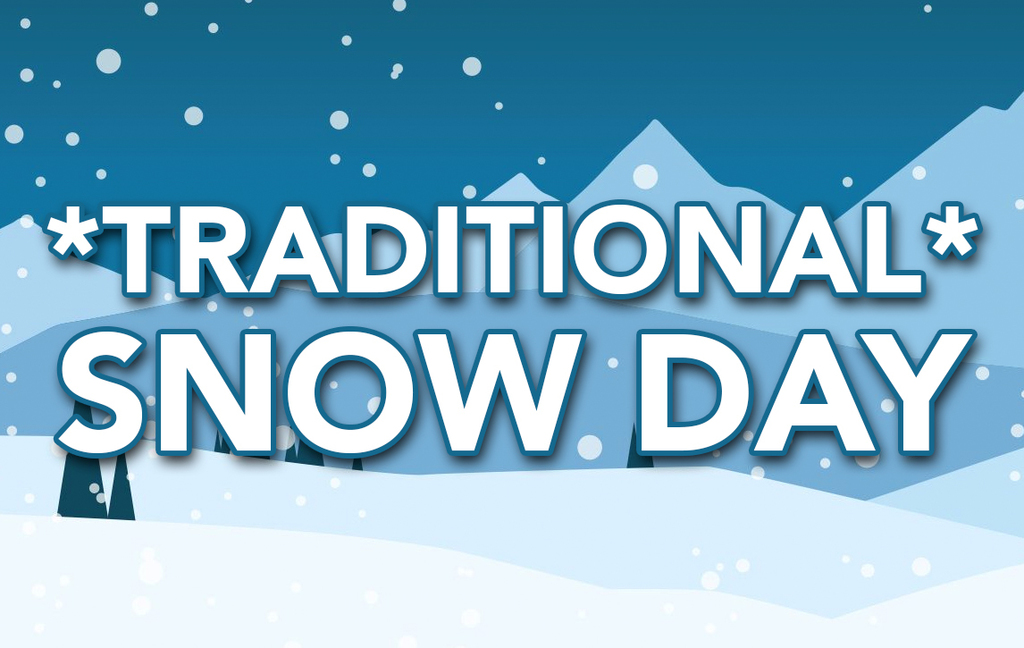 Margaret Chase Smith School welcomed The Cromwell Center for Disabilities Awareness on Thursday. Read more about it here:
https://bit.ly/3QUNNMk

Oakhurst Dairy has announced a new grant program to help teachers, counselors, and community leaders fund activities that promote Kindness, Goodness, and Maine-ness. For more information, follow this link:
https://bit.ly/3QQKl56

The freshman class is hosting a paint night at SHS on February 3rd 5:30-7:30PM. The cost is $20 where an artist shows you how to create a beautiful piece of art. They will also have a bake sale and 50/50 raffle. If you are interested, please email
emurphyputnam@sanford.org
. Spots are limited!

Start prepping your audition for Sanford's Got Talent 2023 at the Middle School!! Auditions will take place Feb 14th and 16th. Sign ups for audition slots will begin very soon! Prizes for the talent show range from $25-$100!!!

SCAE celebrated Certified Nursing Assistant graduate Emma Gault with a "Pinning Ceremony" Tuesday, January 17, 2023. Emma was part of the recent Hybrid C.N.A. class that coordinates students from multiple adult education programs throughout the state so they can complete the classroom requirements of the C.N.A. program via zoom. Way to go Emma! Read more here:
https://bit.ly/3WlDy4o


There is a Safety Information Night in the Sanford Performing Arts Center this Thursday, January 19th, at 6 p.m. The evening will be an opportunity to learn more about the ALICE model and safety in our schools. We hope you can attend.