Sanford Middle School and Sanford High School athletes who need a physical will be able to receive a physical on Thursday, July 28th from 3 to 5 p.m. at Sanford High School in Room D105. Please use the Community Retail Center entrance near the greenhouse. The cost is $20. Checks can be made payable to York Hospital. Students must be accompanied by their parent/guardian or have the Limited Sports Exam form signed by their parent/guardian. All physicals are valid for two years from the date the physical was given. If you have any questions, please contact Debbie Toothaker, RN at
dtoothaker@sanford.org
or Melissa Phillips, RN at
mphillips2@sanford.org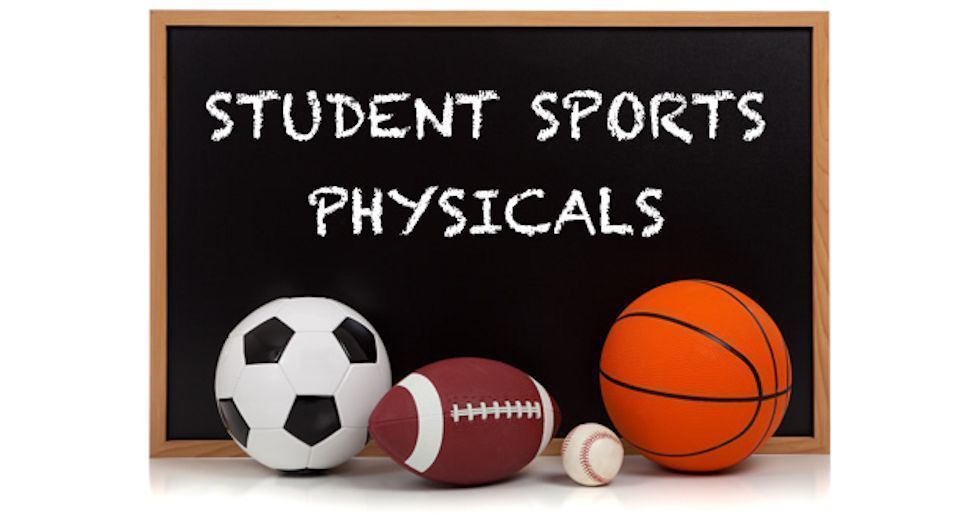 Happy Memorial Day from the Sanford School Department. On this day of remembrance we honor our fallen heroes and their families who sacrificed so much for our country and our freedoms. Thank you!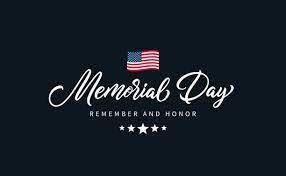 Good afternoon, This is an important message from the Sanford School Department. Bus #20 will be out of service on Tuesday, May 17th, 2022. We appreciate your patience and understanding.

Today is School Nurse Day 2022. The Sanford School Department recognize our school nurses who are critical to all aspects of students' health. Thank you for all you do for our students and educational community!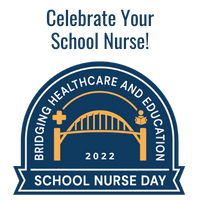 Award winning author Kate Messner spoke to our students the last two days about her writing journey and the importance of finding that spark in the writing process.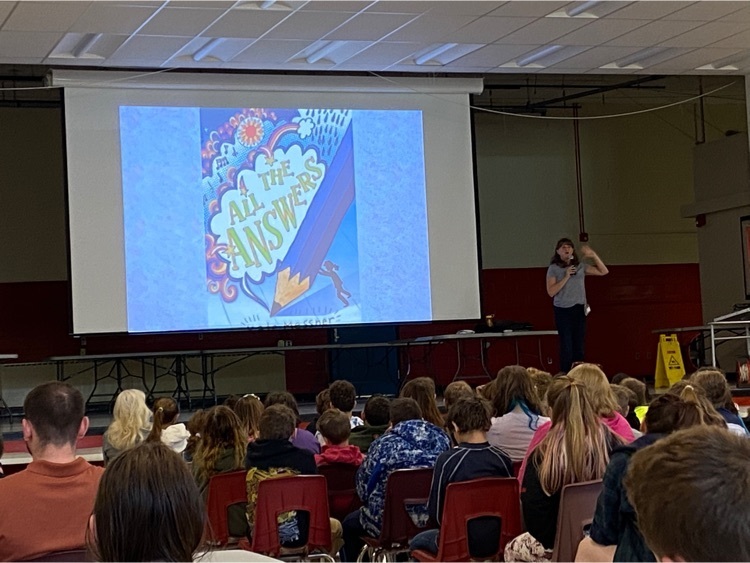 Happy Mother's Day from the Sanford School Department. Thank you for your love and support. Hope you are filled with joy and appreciation.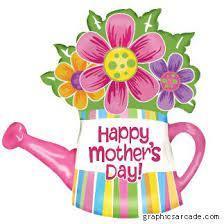 Today (May 6, 2022) is School Lunch Hero Day. Please join me in recognizing and thanking the hardworking professionals in our school cafeterias. Use this link to see how they support our students -
https://schoolnutrition.org
› schoollunchheroday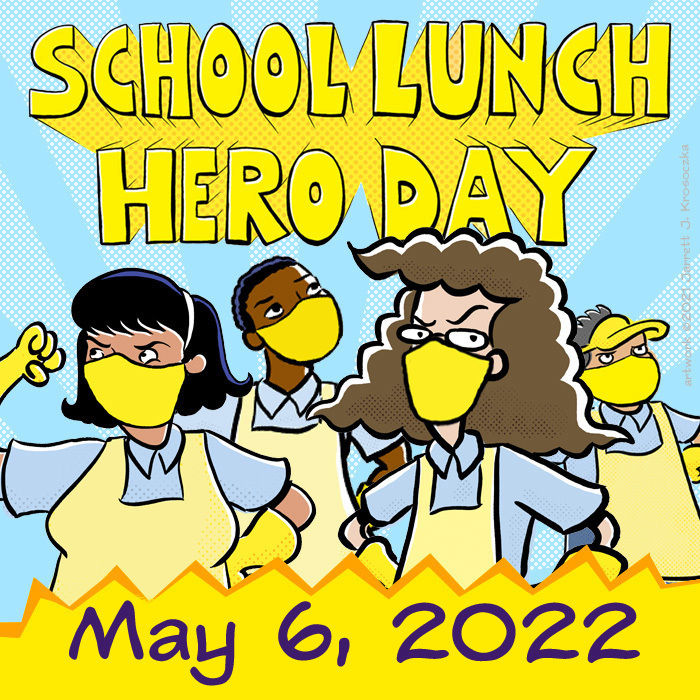 Join us for the Plants Plus Jump Into Summer sale! Plants Plus is the student-run business of the Sanford Regional Technical Center's Landscaping and Horticulture program. Questions? Please contact Pam Durack, program teacher, at
pdurack@sanford.org
.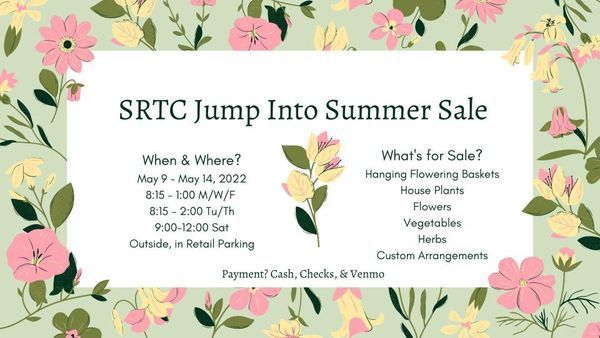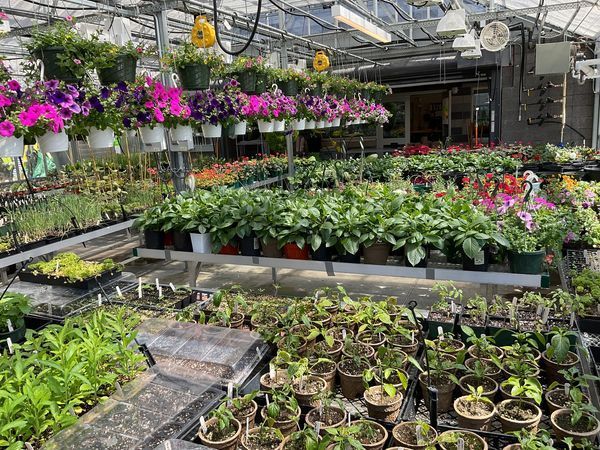 Here is the link for the 2022/2023 school calendar for the Sanford School Department -
https://5il.co/19roo

This week is Teacher / Staff Appreciation week. It is a time for everyone to thank the educators and staff who work hard to make our Sanford schools caring, supportive and positive learning environments. We appreciate all our teachers and staff have done the past 24 months.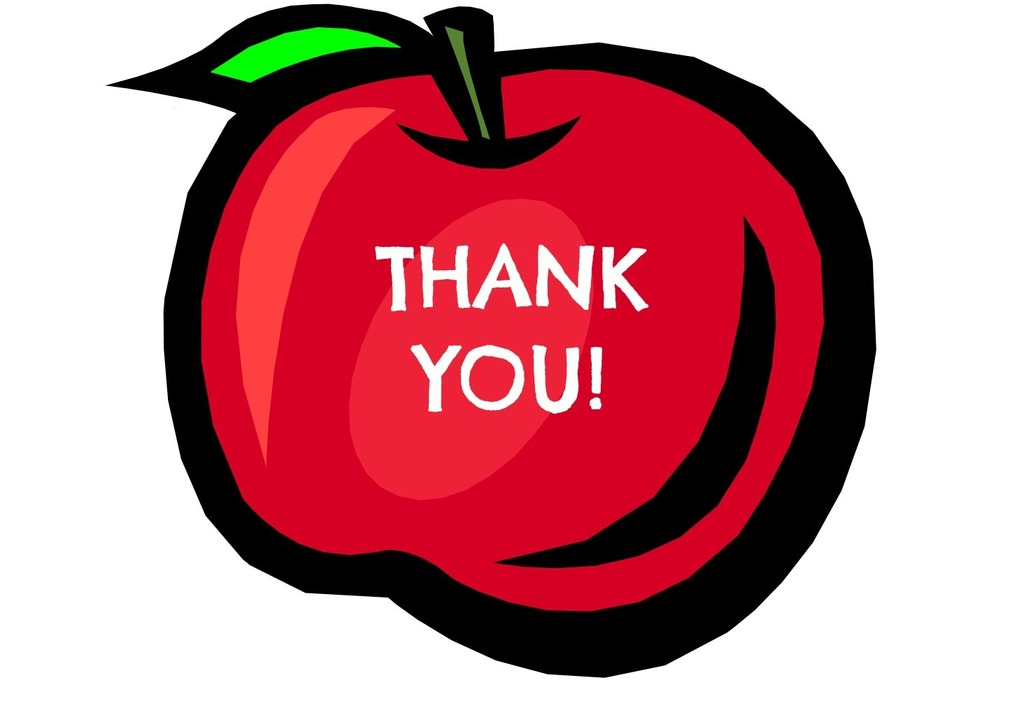 SMS Actors Guild presents Moana Jr tonight (Friday. April 29th) and Saturday, April 30th in the Sanford Performing Arts Center. Showtime is 6:30 PM.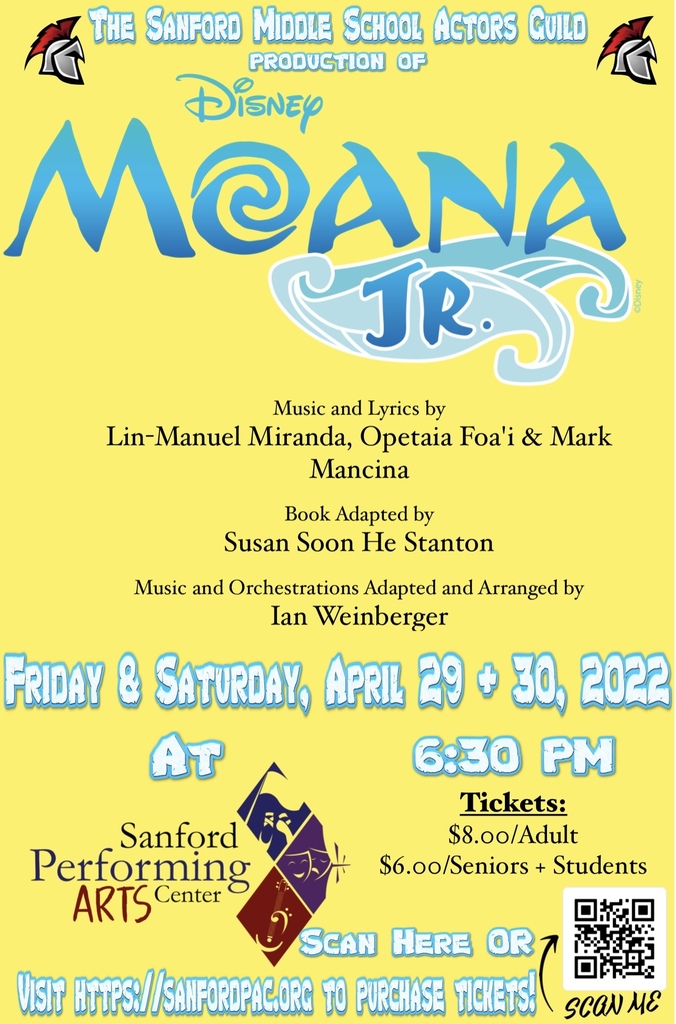 The Sanford School Department Is celebrating National Volunteer Appreciation Week this week (April 25 - 29). Our volunteers and PTA's have a tremendous impact on our schools. Thank you for all you do for our students and staff. It is greatly appreciated.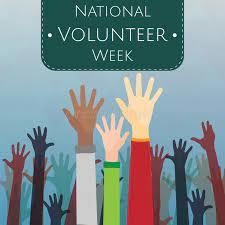 Wednesday, April 27, 2022 is National Administrative Professionals Day! We have a great team in the Sanford School Department. A heartfelt THANK YOU for all they do to help support our students & staff and keep things running smoothly.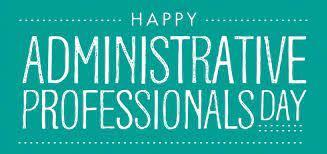 Congratulations to the cast and crew of Momma Mia on an awesome opening night. Don't miss this show at the SPAC tonight and tomorrow afternoon.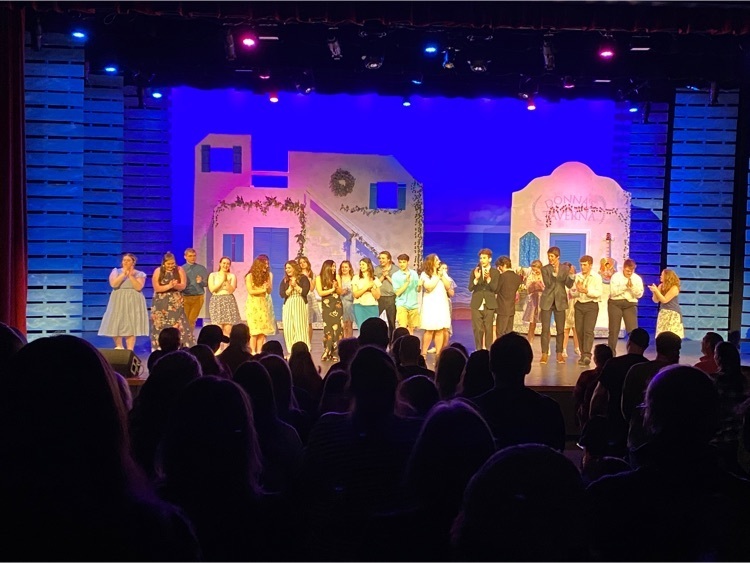 Tonight at 6pm at Sanford Performing Arts Center (Thursday, March 24th, 2022): Reminder that there is an internet safety night for parents tonight at the Sanford Performing Arts Center at 6pm. Learn about ways to keep your child safe online. Learn parental controls for Nintendo Switch. Learn how to discuss with your child the importance of not sharing personal information online. Learn how to best access privacy settings on cell phones and iPads. Learn how to navigate the apps that some children have learned to use to hide pics and videos.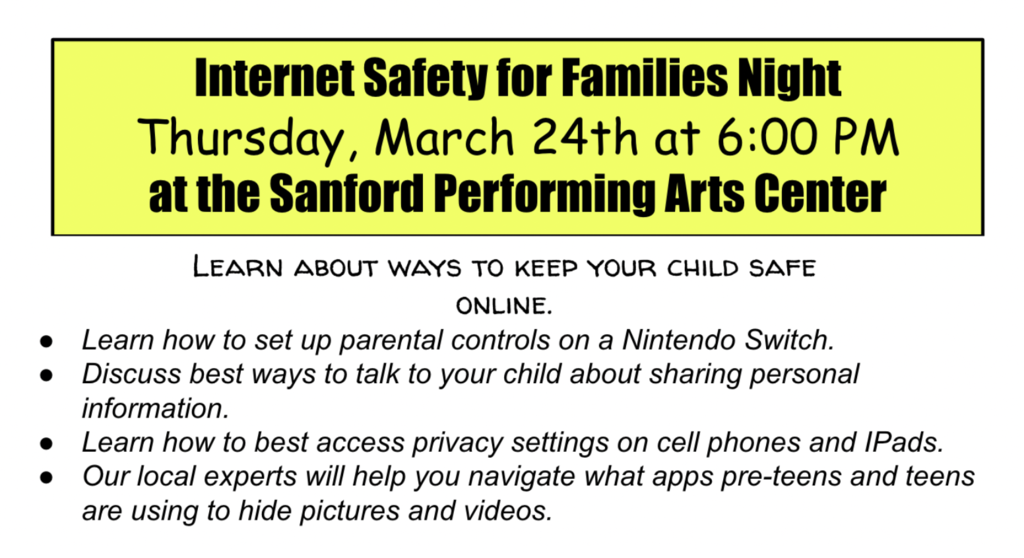 Good morning. Due to weather conditions and forecast, the Sanford School Department Central Office will be closed to walk-in service today - February 25, 2022. Central Office will be open by phone today from 8:00 AM - 4:00 PM.

We're getting word that the SHS Wrestling Team - Class A State Champions - will be taking a victory lap down Main Street from Nasson Gym to Sanford High School at roughly 5:20 when they return from Fryeburg. Head on down to cheer them on!