Today is the last day for high school seniors to register for the upcoming field trip to Southern Maine Community College and York County Community College. Registration is also open to juniors tomorrow, December 1st, if space allows. You can sign up in school counseling. Permission slips MUST be returned by Monday, December 5th. It costs $15 and includes transportation and lunch at SMCC. The bus leaves SHS at 8:15 a.m.


There's still time to register for Sanford Community Adult Education's winter academic term. If you are interested in High School Diploma, register for a CASAS assessment:
https://tinyurl.com/2pnp6x8k
If you are interested in seeing if you are ready for the High School Equivalency Exam (HiSET) register for HiSET Pretesting:
https://tinyurl.com/2c7t8vae
If you have questions call us at 490-5145, text us at 312-767-7223, or email us at
adulted@sanford.org
. We want to hear from you!

The MCS Pride PTA is need of volunteers for their Holiday Extravaganza Event at MCS on 12/7. They need help with set up from 4:00-5:00pm, during the event from 5:00-6:30pm, and cleanup after the event from 6:30-7:00pm. If you are able to volunteer, please contact us at
mcsptame@gmail.com
.

The Sanford School Department wishes everyone a Happy Thanksgiving. Our core value this month is gratitude. We have a lot to be grateful for in our community. Please use this link to access the latest edition of our 'Sanford Spotlight' newsletter -
https://bit.ly/3gweclx

Kick off the most wonderful time of the year with the Strafford Wind Symphony at Sanford Performing Arts Center Saturday, December 3rd, at 7 p.m. This performance will mark the ensemble's fifth performance at SPAC. Tickets range in price from $10 to $15 for adults, with discounts for students, seniors and subscribers. Online ticketing is available at this link:
www.sanfordpac.org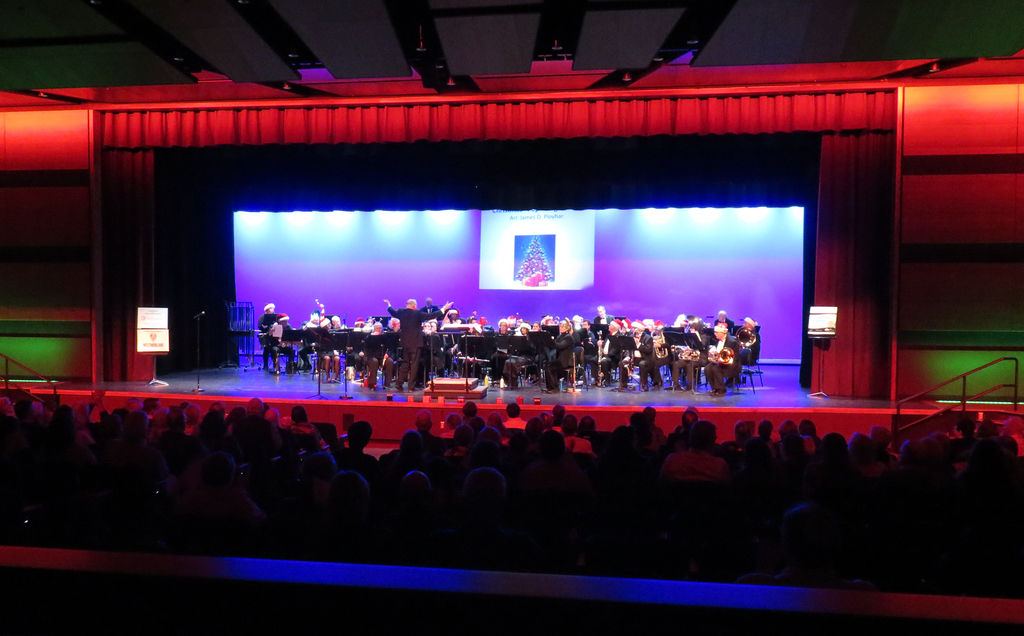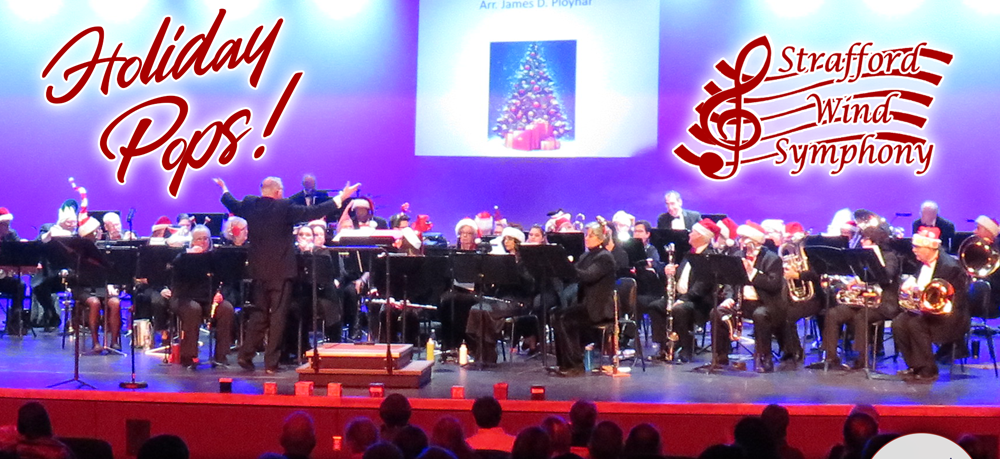 This latest edition of the Sanford Spotlight Newsletter includes a heartfelt editorial from a student who reflected on last week's "swatting" event in Sanford High School's online newspaper "The Spartan Times." It also features an article on the Sanford High School Theater Company's performance of 'Clue' last weekend titled 'Resilient in the face of Challenges.' As we head into the Thanksgiving break, we want to thank each of you for your resilience in the face of challenges and for your dedication, caring, and commitment to our students and each other. We have a lot to be grateful. Wishing you the very best of health and strength throughout the Thanksgiving holiday. We hope you are able to rest and enjoy the break.
https://bit.ly/3V46rlZ

After an advisory committee studied the SHS/SRTC schedule for over a year, the Sanford School Committee voted on November 21st to institute a five-block schedule to begin in the 2023-2024 school year. This includes freshmen teaming/seminar, AP classes every other day, and electives for all students of all levels, including enrichments. Work is underway to implement these changes. Specific information will be shared later this winter prior to course selection.

Brighten Your Holiday! The SRTC Horticulture program, Plants Plus, will be offering a "Pay What You Can" event on Monday and Tuesday, November 21st and 22nd. We are making floral table arrangements, bouquets and 10" evergreen wreaths. Select the floral elements and the students will arrange them for you while you wait. Sale will be held at the First Floor Kiosk.


The 2nd Annual Turkey Trot at Cobb Stadium is just two days away! MCS Pride PTA still needs volunteers to help out with set up and clean up. It's a great community service opportunity. Contact
mcsptame@gmail.com
if you'd like to help out.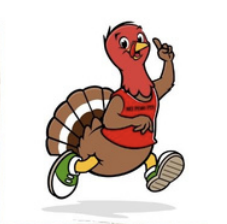 High Schoolers, the indoor track meeting has been rescheduled to 2:15 p.m. on the agora stairs.

Sanford Middle Schoolers, the Holiday Food Drive competition ends tomorrow!! This is your last chance to edge out ahead over the other homerooms. Find out what you have to beat, make a plan with your homeroom and make it happen!!


Opening night for the Sanford High School Theater Club's production of 'Clue' is this Friday! The SHS theater club has been hard at work preparing. Follow the link to read more about it!
https://www.sanford.org/article/908461

REMINDER: If you ordered pies for the middle school pie fundraiser, pickup is tonight from 4-6 p.m.

Happy Veterans Day. Thank you to all the brave men and women who have served our country. We honor and celebrate your bravery. We appreciate your commitment and courage, and are grateful for the sacrifices made in order to protect our freedoms.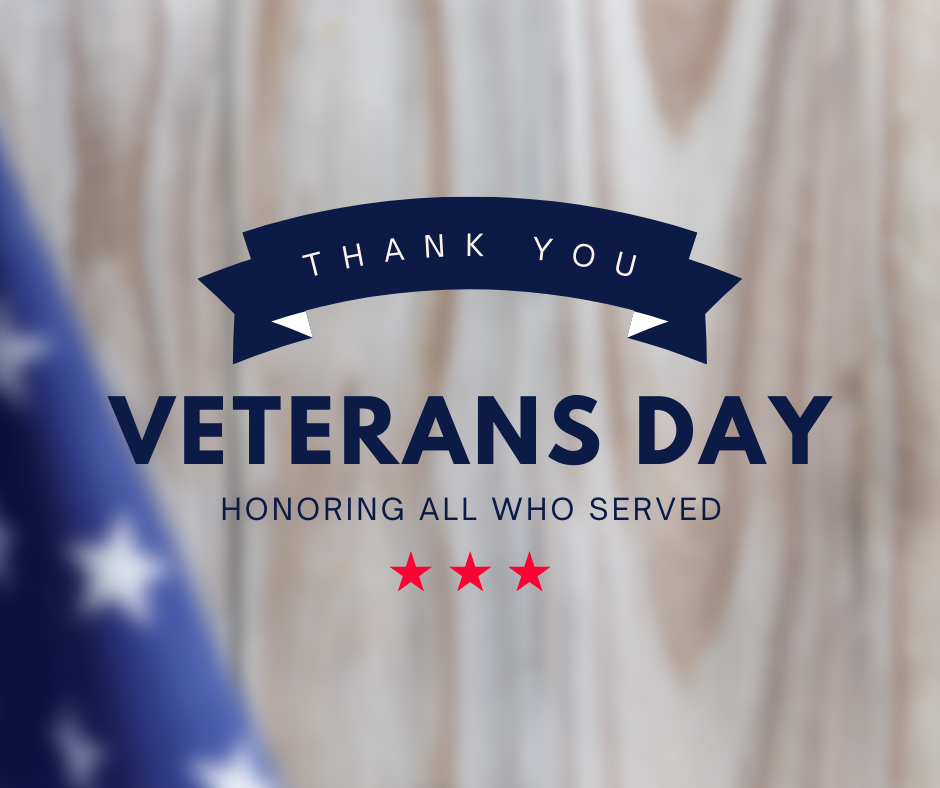 A huge congratulations to SHS senior TJ Curley, who signed his letter of intent to play Division I Baseball at Mt. Saint Mary's this afternoon! The Sanford community is very proud!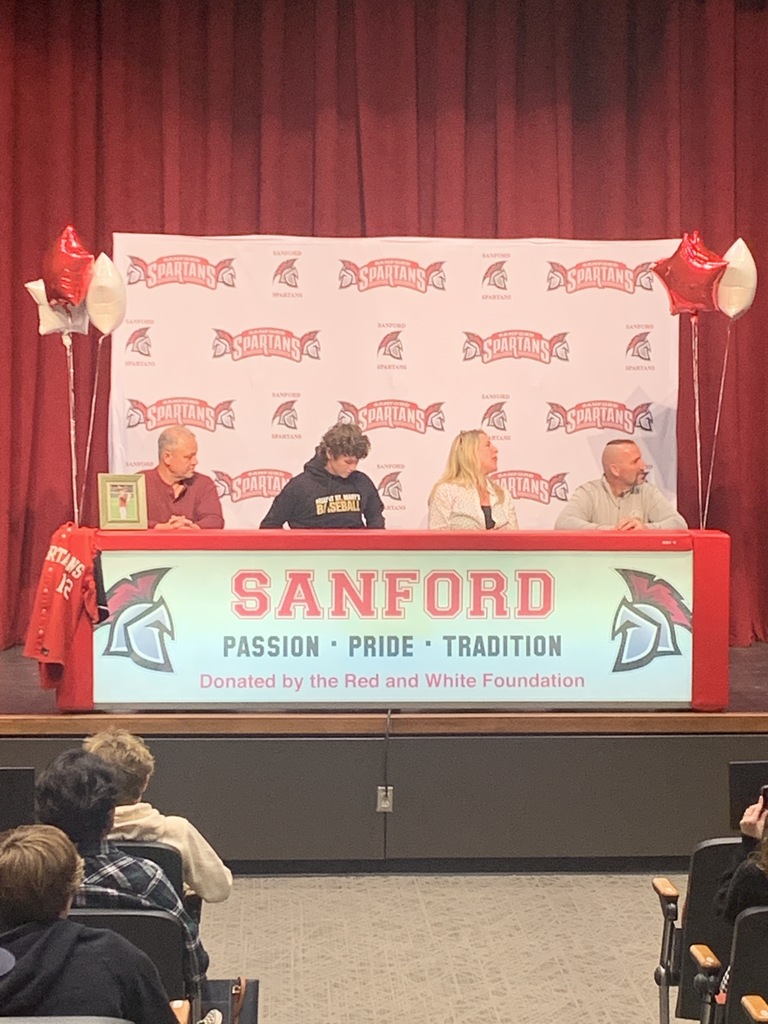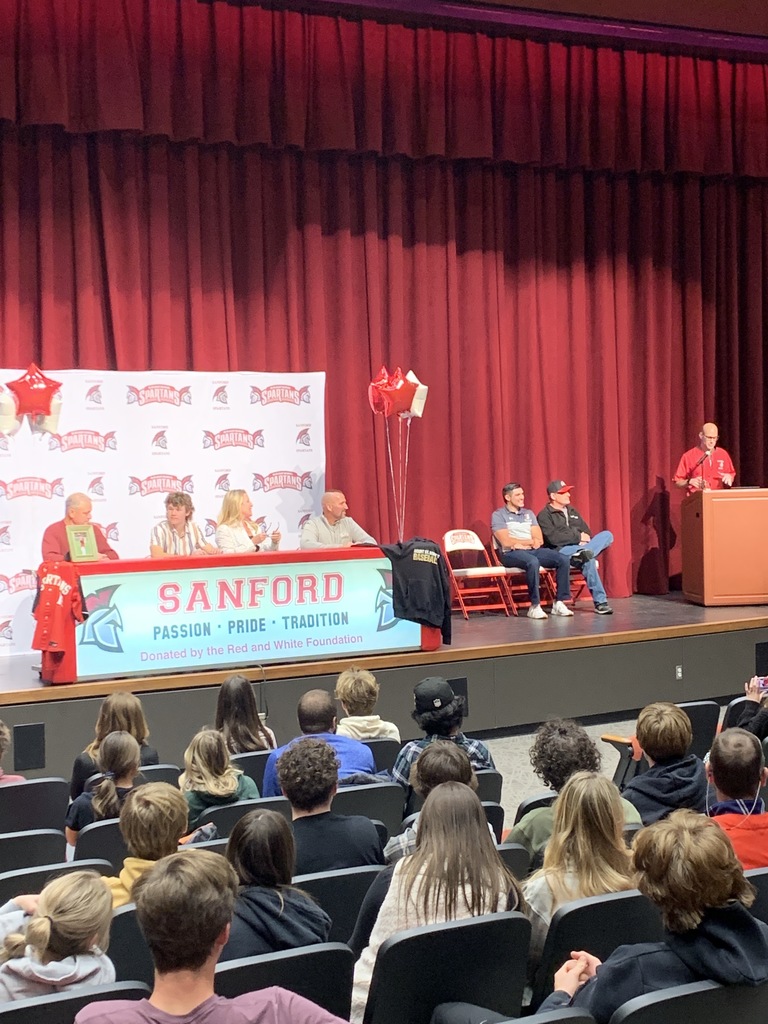 The annual College and Career fair is underway at the Sanford High gym! More than 80 colleges and organizations, as well as all branches of the U.S. armed services are here. Students from SHS and SRTC are prepared!