Maine Department of Education Commissioner Pender Makin visited Sanford Regional Technical Center on Wednesday to kick off the Read to ME Challenge.
The visit provided an opportunity to showcase the collaboration between SRTC and Pre-K.
Makin started her visit by talking with SRTC students in Michelle Johnson's early childhood education class about ways to engage Pre-K students while reading to them.
Many of the students also discussed their plans to continue to pursue a teaching career after they finish their education at SRTC.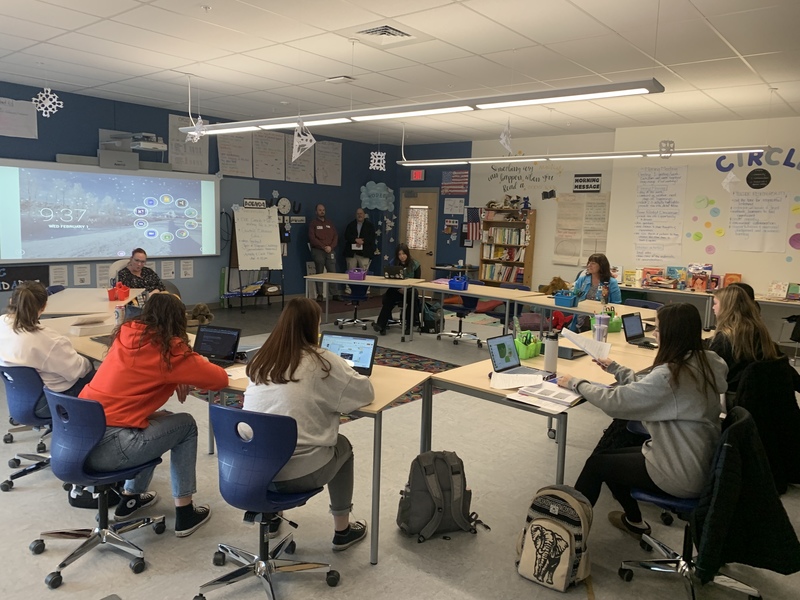 Makin finished her visit by reading to Pre-K students. The students were attentive and responsive throughout.
We want to thank Commissioner Makin for her time this morning!
The Read to ME Challenge is a month-long public awareness campaign to promote childhood literacy in Maine held annually in February. It is an opportunity to contribute to a child's literacy growth by reading aloud in any language to one or more children for at least 15 minutes.
For more information on the Read to ME Challenge, click here.