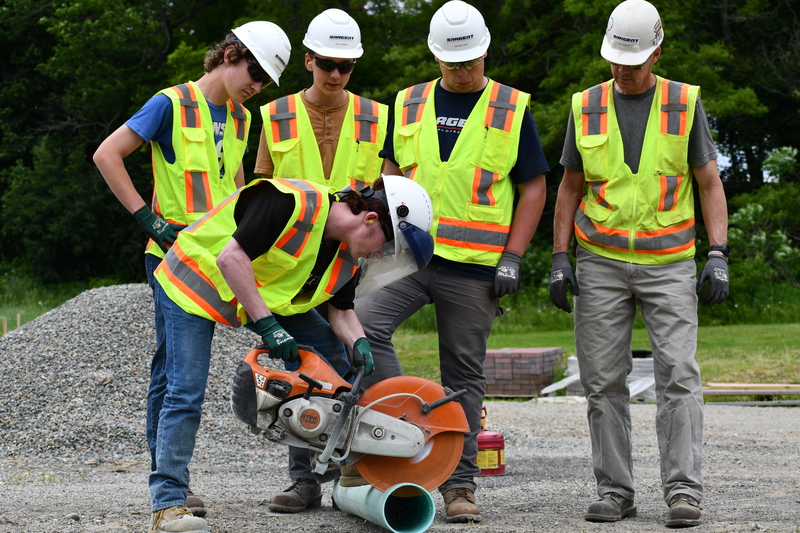 It is always a great pleasure here at SRTC to hear about students who are finding success in their lives after high school. Raiden Cruz, a recent graduate of the SRTC Building Trades Program and Noble High School, is completing the Sargent Construction Academy this summer and is doing great things!
The Sargent Construction Academy is an apprenticeship program that allows participants to begin their careers with Sargent Construction as fully-paid employees from day one. Sargent also offers fully-paid internships for high school graduates that plan to pursue post-secondary education in construction and engineering.
Peter Parizo from Sargent Construction updated us on Raiden's progress and said, "His positivity and determination are infectious and every crew he has worked with has loved him." SRTC Building Trades Instructor, Troy Hathaway, was recently in touch with Raiden and learned that he has finished the program and continues to work full-time for Sargent. Raiden, we are so proud of you!
Below is a description of the photos and a video with more information regarding the Sargent Construction Academy.
Pic 1 – The whole 2022 SCA HS group – Raiden's smile says it all
Pic 2 –Raiden's first cut with the pipe saw – he was so proud when he made the straightest cut of the whole group!