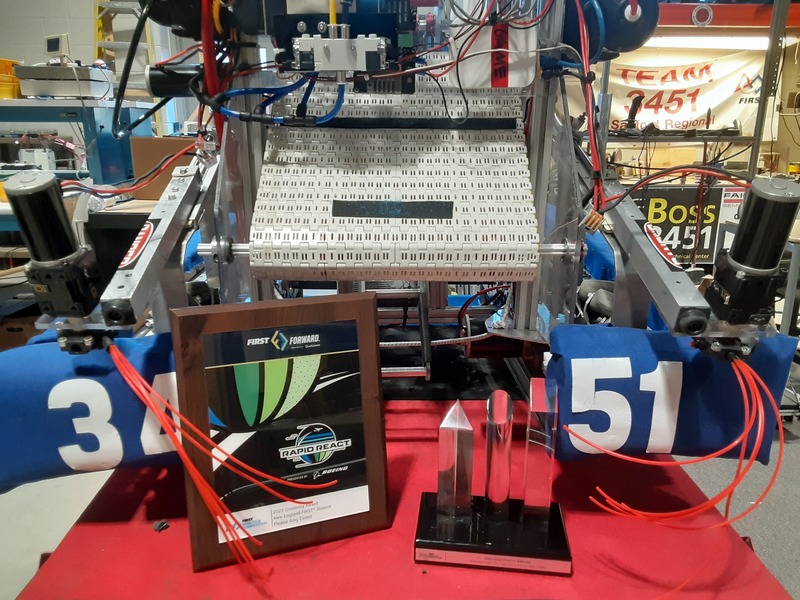 SRTC's Engineering Applications with Robotics program, also known as FRC Team 3451 (the Anomaly) recently earned the Creativity Award at the 2022 New England District ANG Event for FIRST Robotics.
As noted in the award announcement, "The Creativity Award, sponsored by Rockwell Automation, celebrates creativity that enhances strategy of play and was intentionally designed and not discovered. They created this robot intentionally as a sweep and shot, so professionally with a unique design and strategy divine. "
It is worth noting that Team 3451 is no stranger to this award, having earned it three times, in 2015, 2017, and now 2022. Congratulations to Team 3451 for this "threepeat" of an impressive award. We are proud of you!
Photo credit Brent Sirois, Engineering Applications with Robotics teacher and Team 3451 Coach/Mentor