Business has been booming for the SRTC Cafe since it opened for the second semester on February 8th.
Behind the operation are Culinary Arts Teacher John Couture and his students in the culinary program.
The program is a two-year curriculum of hands-on and related studies. It's housed in the Business and Marketing wing of SRTC, which recruits students from eight participating high schools in the SRTC area.
"The program's goal is if students want to pursue a career in the industry, they already have hands-on experience," Couture said.
In the second semester of the school year, the culinary program opens its 38-seat dining room to the public, faculty, staff, and students.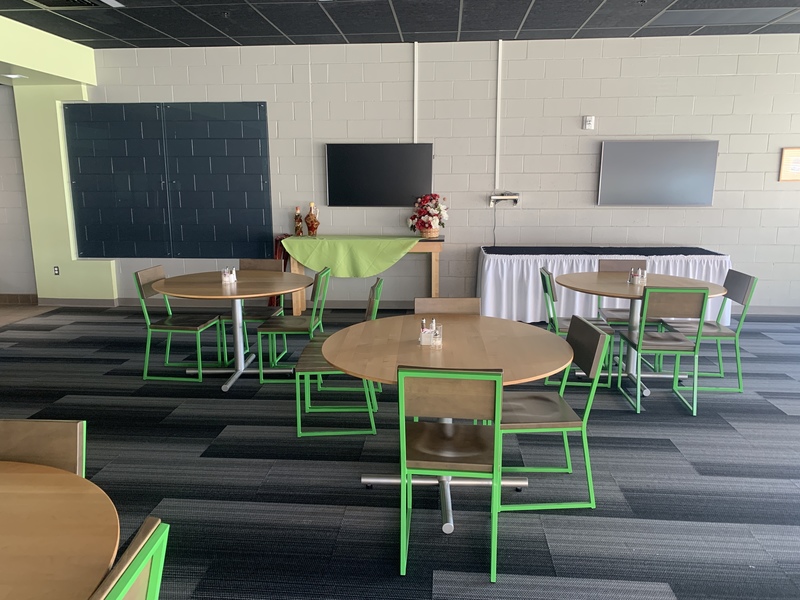 Students design menus and prepare and serve breakfast and lunch as part of the restaurant operations unit. The cafe is open most Wednesdays and Thursdays and serves a semi a la carte breakfast menu from 8:15 am to 9:15 am and a lunch menu from 11:15 am to 12:15 pm.
You can make reservations at the cafe here.
"Before we open, we have Monday and Tuesday where we prepare," said SRTC student Michael Graham, from Traip Academy who is in his second year with the program. "We get our chickens ready for the chicken roquefort, we pick our scallops so we can get that all ready to go for our entrees. We prep everything up."
Graham said he's learned many different cooking styles since starting the program. And he's put those skills to good use.
"I've learned many different cooking techniques," he said. "So knife skills, ranging up to cooking techniques from baking to doing double broiling. There's a big range that will be able to help me progress through the culinary levels of our career."
Students sharpen their skills during the second year as the curriculum advances. During the second year, much more timing is involved with the menu dishes. And there are more things students have to do in the kitchen.
"As opposed to having one entree they have to worry about for breakfast, there are now several entrees, and they have to be cooked at certain times," Couture said. "And they have to figure out when they fire that order, so they come out at the same time. There's some finesse involved, and there's a little bit more critical thinking."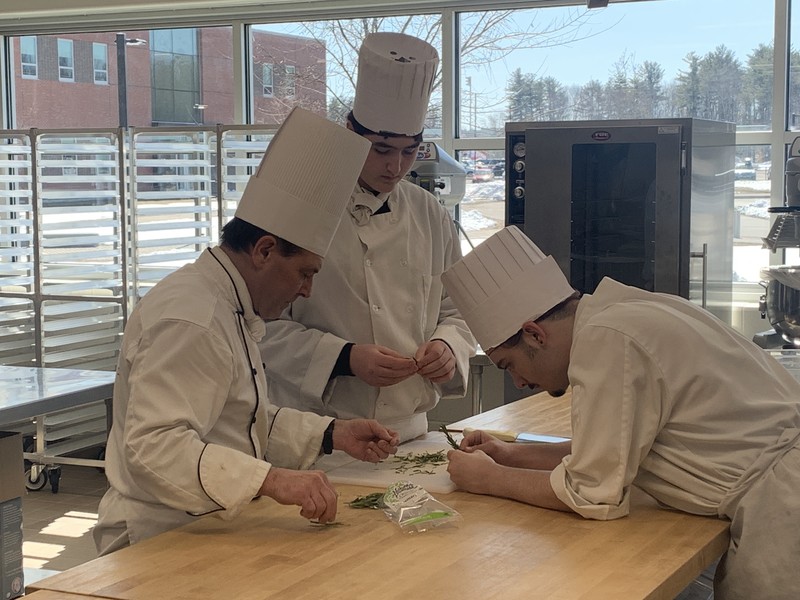 SRTC student Dilyana Djenkova, from York High School who is in her second year in the program, said she's adapted well to the advancement from year one to year two. One of the biggest things she's learned is working with a team.
"To be yourself, and really just try and succeed. And no matter what happens, just keep going and try harder," Djenkova said. "I also think this class teaches you teamwork. We're all closer now (since we started), and it makes work easier."
Regarding favorite meals she's made, Djenkova said she enjoys making the Bananas Foster dessert, a scoop of vanilla ice cream with fresh bananas in a sweet sugar sauce.
"You have to flambe it with fire. And you have to do it in front of the people, too, and that is actually really rewarding," she said. "One time, I did it and the people were so excited and they took a picture with us."