This is Dodger one of our Service Dogs at Sanford Pride. Dodger is trained to recognize and reduce distress and increase a student's sense of self and positive engagement in the learning process in positive ways. A student's connection with Dodger helps to brighten and motivate a student's willingness to learn how to feel empowered to do their best while at school. Dodger has been immersed in the school environment since he was eight weeks old. He will be two years old in November and continues to do a great job at helping students stay connected Socially, Emotionally and Academically. Dodger loves to visit many friends including the workers who helped set up our Cafe tables. A little motivation from our furry friend goes a long way.
Contributed by Mrs. Cyr, SPE Special Education Social Worker and Dodger's Handler (mom)
Listening to the bongo...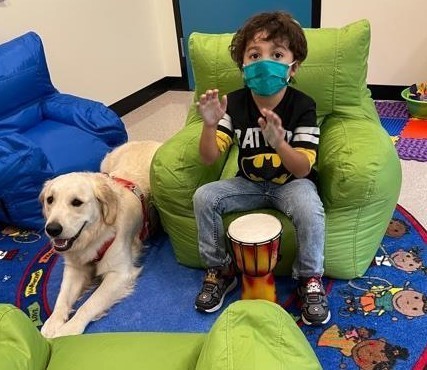 Being read to...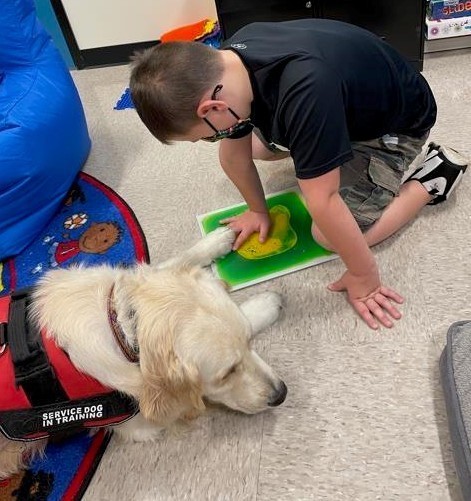 Wearing his Pride...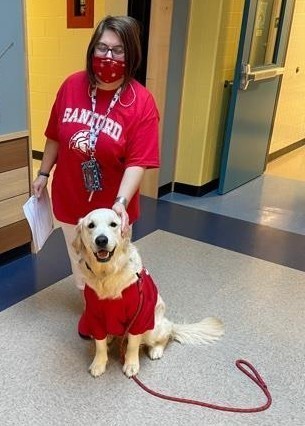 Dodger and the Big Red Dog...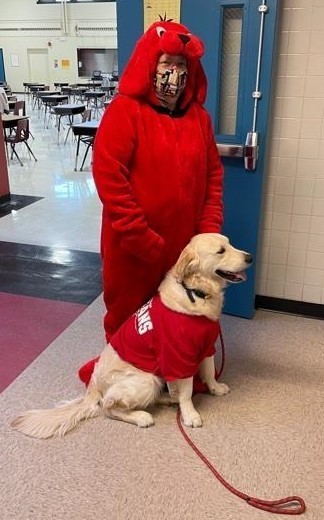 Helping out in K...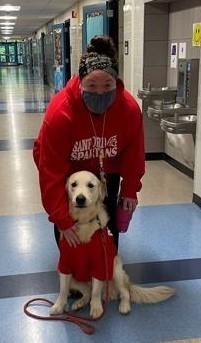 Getting love...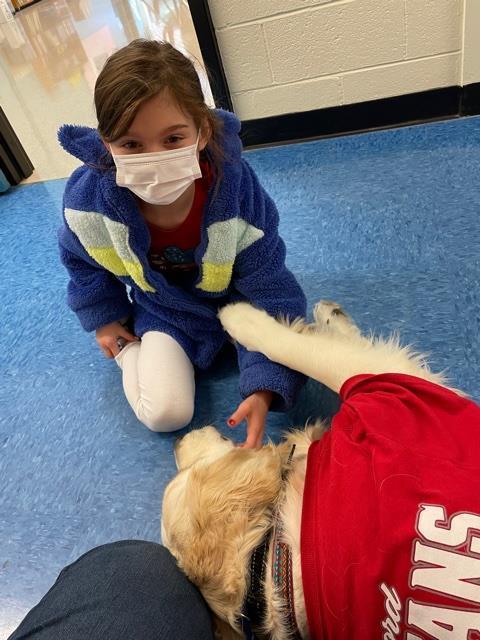 Helping put our new cafeteria tables together...