Good evening CJL Families, Here is this week's edition of the CJL Family Newsletter.
https://5il.co/1ighu
We're having a Spirit Week to support the Sanford Spartan's in their Homecoming Week and the details are enclosed. Thank you for supporting our efforts to create and maintain a positive school climate and culture by attending our PTA Playground Event last night. We hope to see you on Sunday for the PTA CJL Campus Clean-up Event 8:00-10:00 a.m., which is also when you may pick up your pre-ordered corn stalks. Happy Weekend!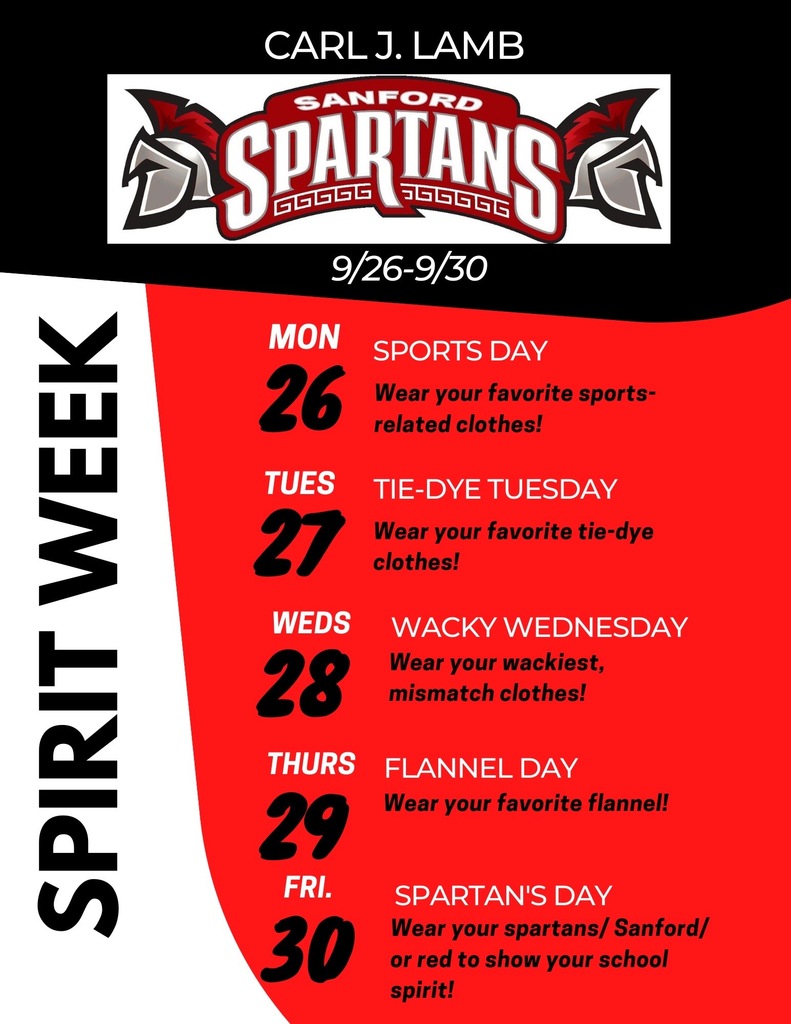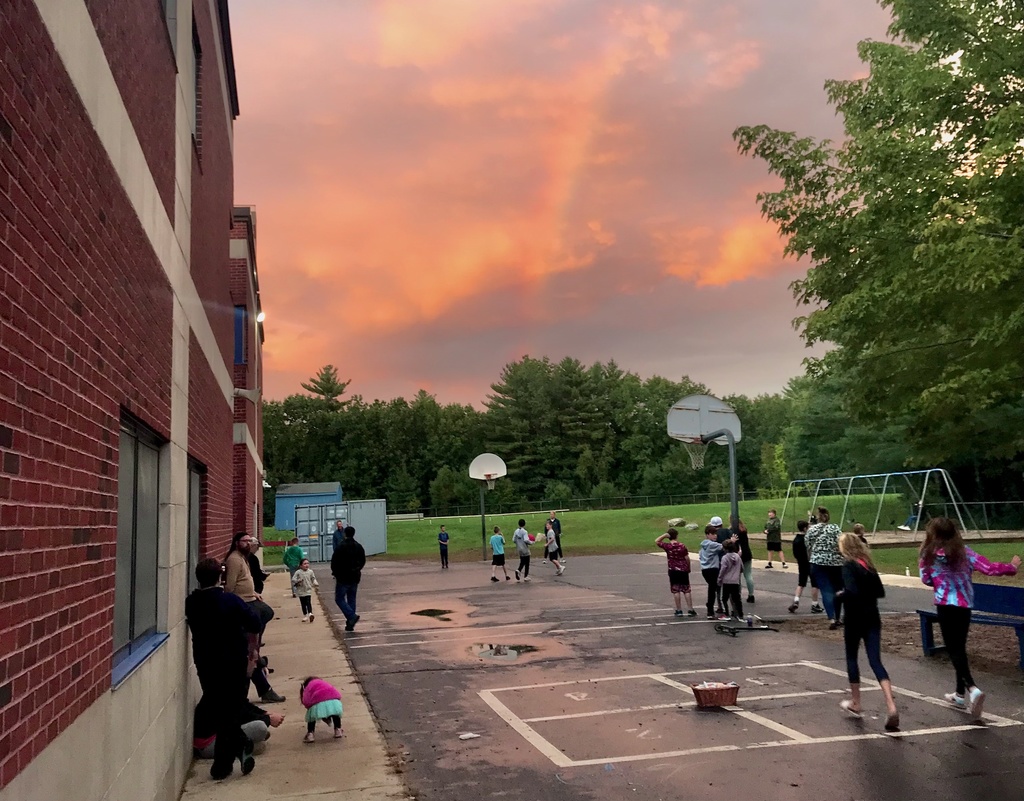 Good morning, Tonight we will have the Playground Party rain or shine 5:30-7pm. If it stops raining, we have folks ready to arrive early to dry off the playground structures. If it continues to rain we have reserved our gymnasium tonight so we'll move the event indoors. Reminder: This Sunday is our campus cleanup 8-10am. Please bring your own work gloves, rakes, shovels, and outdoor brooms. During this event, people who pre-ordered cornstalks will be coming to pick them up as well. Have fun!
Good morning! Here is this week's edition of the CJL Family Newsletter
https://5il.co/1i42v
. It includes important information about our PTA Playground Party this Thursday and other events that are happening at CJL. Please park in spaces and avoid blocking the small bus loop in the afternoons (near the blue benches). Have a great day!
Good morning, Just a reminder CJL students and staff wear red (representing Sanford Spartans) on Fridays to show our school spirit. The class in each grade level who has the most school spirit wins a trophy to display proudly for the week! Also, please note that every Friday, staff have the option to participate in our "Sunshine Fund" and those who do are allowed to wear jeans in exchange. The money collected from staff is used to do good for others, spreading sunshine in our school. Have a happy Friday and great weekend!
Good morning, We're having technical difficulties with Bloomz. We're working to resolve the issue as quickly as possible. If you need your child's teacher, their email address is listed under staff on our website and app. Thank you for your patience.
Good evening, Here's the CJL Family Newsletter for the week of Sept. 12th! We have a PTA meeting and playground party coming up. There is more information enclosed in this link:
https://5il.co/1hsst
. Happy reading! Sherri Baron CJL Principal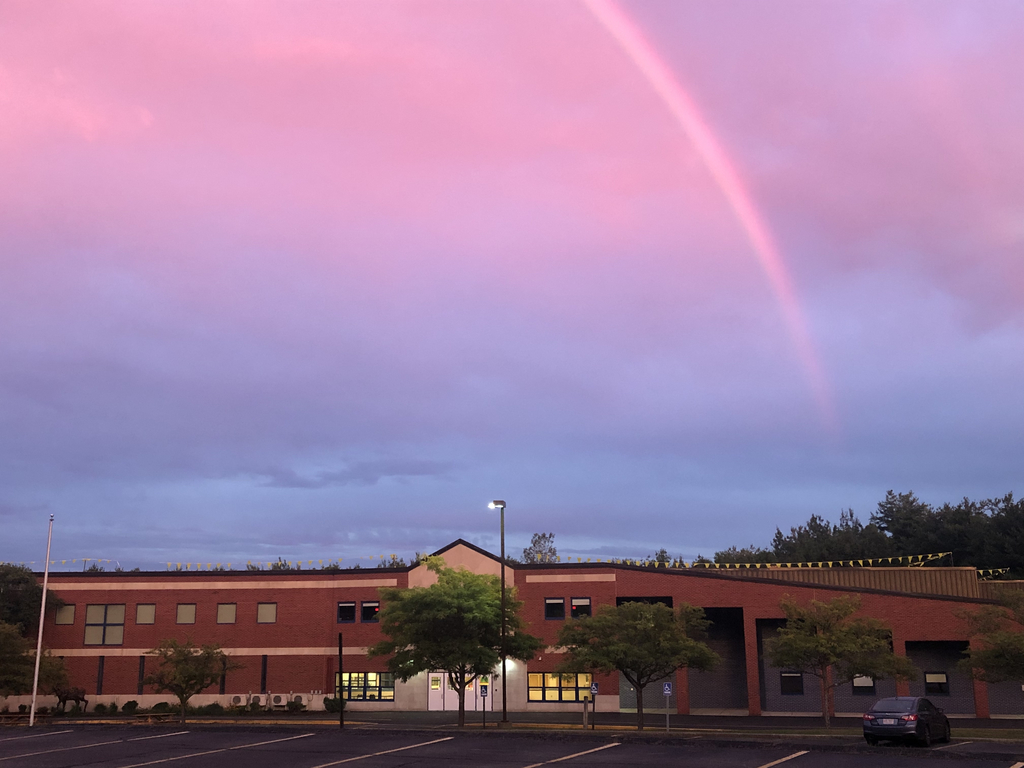 Good evening CJL Families, Linked here:
https://5il.co/1hjaa
is our CJL Family Newsletter for the week of September 6th, 2022. We'll post them here and on our Bloomz page weekly. Have a great week! Sherri Baron -
sbaron@sanford.org
CJL Principal

Good morning, We welcome our kindergarteners today. Remember to tag your child's backpack with CJL, student and teacher name, parent name, address, and phone number. We'll provide an official tag the first day. Reminder: Drop off is between 8:00-8:20am. Please use visitor parking or the uppermost parking lot and stay on crosswalks. Parents will be staying outside and we'll have supervision as soon as your kindergartener enters the building. We have supervision helping students as they arrive off the busses as well. Breakfast and lunch are free and we provide a free healthy snack. Please send your kindergartener with a change of clothes, a water bottle, and one healthy snack each day. We have two recesses each day, one is longer than the other, so please watch the forecast each morning. For this time of year, layers are best. Our kindergarten playground tends to be windy and a little cooler than the back playground. Sneakers are always best. The kindergarteners will only have lunch and recess with other kindergarteners. The same is true for children in other grades as well. Parent pick-up parking is the same as in the morning. The only difference is that in the morning you'll drop off at the main doors and in the afternoon you'll pick up from door #2. Please bring ID in the afternoon and arrive at 3:00. See you soon!
Important Correction, There is no school this Friday or the following Monday. We'll start wearing red on Fridays to show school spirit on Friday, September 9th. No school Friday, September 2nd No school Monday, September 5th (in observance of Labor Day)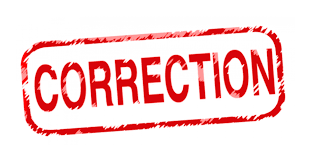 Good evening CJL Families and Staff, Thank you to all of our parents, students, and staff for a very successful first day of school today. We saw lots of smiles and fun relationship building activities. Tuesday: With a high of 91 degrees tomorrow, staff have been permitted to wear shorts to work. We have water bottle refilling stations available at school. Tuesday is the last day for kindergarten and Pre-K screening appointments. Wednesday: Welcome kindergarteners (drop off between 8:00-8:20am, preferably between 8:10-8:20, if possible). Friday: Every Friday, starting this week, we wear red to school. The class wearing the most red per grade level wins a trophy for the week for showing school spirit. If you don't own red, anything with a Sanford Spartans Logo or Carl J. Lamb School Logo also counts. Let's go, CJL! Sept. 6th: Welcome Pre-K Students (drop off between 8:00-8:20am, preferably between 8:10-8:20, if possible). Sept. 7th: First Early Release Day (students dismissed at 2pm - one hour early every Wednesday all year, starting 9/7/22. Thanks again, for a fantastic first day with grades 1-4. We couldn't be more proud! Have a great evening, Sherri Baron CJL Principal
sbaron@sanford.org
Good morning CJL Families, We're looking forward to welcoming our families to our Sneak-a-Peek (Open House) tonight. Our doors open to CJL Families at 5:00pm and close at 6:30pm, today, Thursday, August 25th. At Sneak-a-Peak, we hope you'll take the time to inform us of how your child will be getting to and from school. Additionally and equally as important, we need every family to also complete a confidential Free and Reduced Lunch form regardless of socioeconomic status and despite the fact that meals are free for everyone this year. The information obtained from these confidential forms is directly correlated to the amount of funding we receive for our fresh fruit and veggie program at snack time and Title I reading and math programs for students in need. Without them, we could lose funding and these programs. Free and Reduced Lunch Forms may be found on the Sanford.org website to be completed online. There will also be tables in the lobby at Open House for these agenda items. Another copy will be included in the students' first day paperwork. Please help us to retain our funding and these necessary programs that help so many of Sanford's students by passing in a completed Free and Reduced Lunch form to your child's teacher asap. August 29th = 1st day for Gr1-4 August 31st = 1st day for GrK September 6th = 1st day for Pre-K Reminders: The earliest students are permitted to be dropped off due to supervision availability is 8:00am, but 8:10-8:20 is preferable. The bell rings at 8:25 for classes to begin. Pick up is at 3pm except for on early release days (ERDs). ERDs begin on Wednesday, September 7th and are held every Wednesday after that. Dismissal is at 2:00 on ERDs. I wanted to say a special thank you to CJL parents, Suzanne (and daughter, Brooke) Payeur and Kerry Levesque, for doing such a nice job on our lobby bulletin boards! They look amazing! Also, thank you to their children, Grant Payeur and Luke Levesque for pulling all of the weeds out of the sandbox on the kindergarten playground. They did professional level work and we really appreciate the help! Thank you! See you tomorrow at Sneak-a-Peek! Welcome back to our students, staff, and families! Sherri Baron CJL Principal
sbaron@sanford.org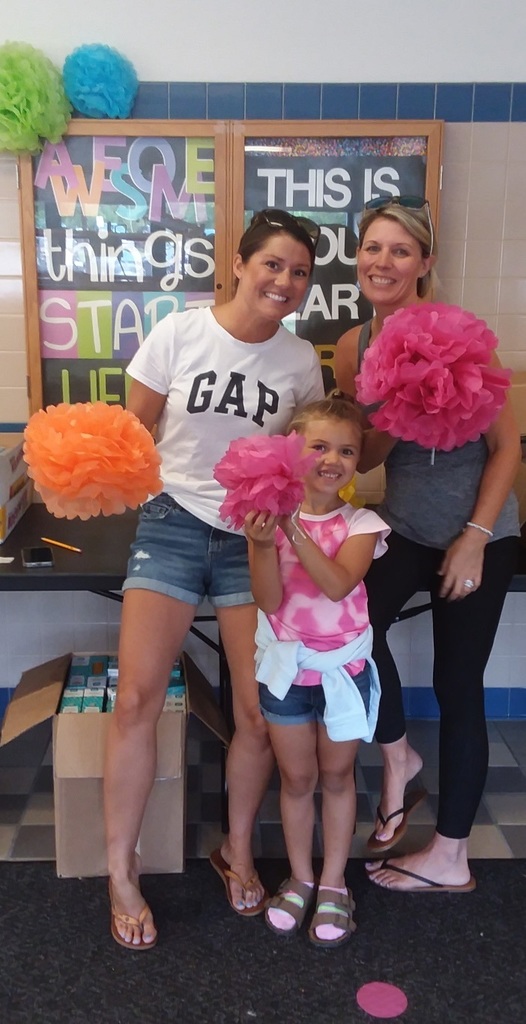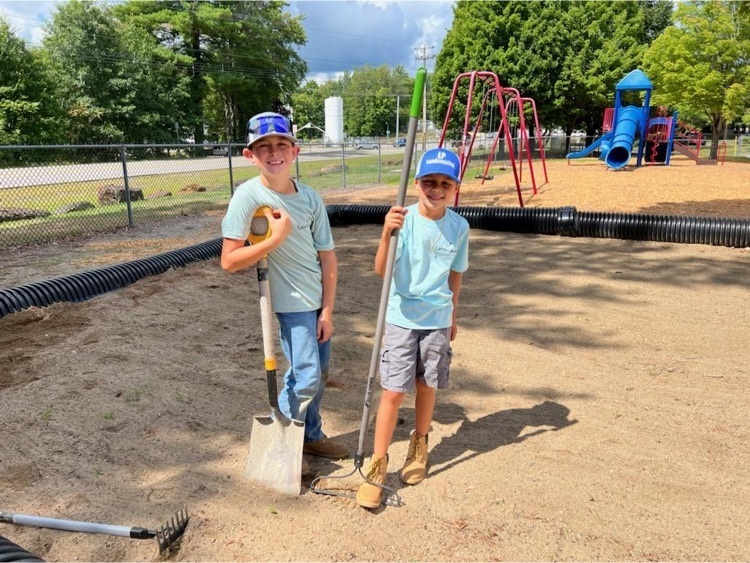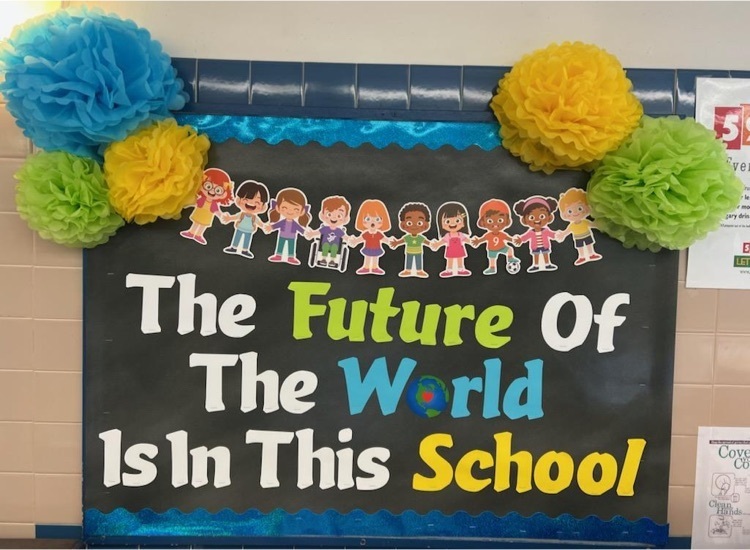 Free school supplies for Sanford students: The Stuff the Bus Backpack Distribution will be held Wednesday, August 24th from 5pm until 8 pm or while supplies last in front of Willard School. Please bring an index card with the child's name and grade written clearly on it. Children must be present to choose their own backpack. It is open to pre-k thru grade 12. Please encourage children to choose quickly, so as to keep the line moving smoothly. Please drive through the Willard School half circle in front of the building cautiously. Station A will be grade K thru 3, Station B will be Grade 4 thru 12. We look forward to seeing everyone next Wednesday.
Student Transportation: The bus company will post pick up times the week prior to school starting on the district website. If you have any questions regarding your pick up times or locations, please contact Ledgemere Transportation at 324-4888 directly. Please note that pick-up and drop-off times are approximations since we are adding Pre-K students to the routes. The first few weeks are when the bus drivers are finalizing their run times and adjusting to community traffic. It is good practice to have your child at the bus stop 5-10 minutes before pick-up time to avoid missing the bus. *We are experiencing a significant driver and monitor shortage as we begin the year. Families should prepare in the event transportation is out of service. Thank you!
Good afternoon, Here is this week's edition of the CJL Family Newsletter!
https://5il.co/1blg3
There will be one more edition for this school year next week. Kindergarten's last day is Tuesday and Grade 1-4 finish on Friday! Thanks for a great year!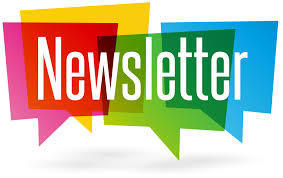 If you are unable to view the attached photo of our flyer for tonight's event, please visit the news section of our app and website. I have added it there as well. TONIGHT: CJL PTA Ice Cream Social and CJL Family Math Night 5:30-7:00pm. Doors open at 5:30pm. Come play fun math activities with your student(s), and enjoy a free ice cream! Leave with ideas to strengthen your student's math skills while you play with them at home now and over the summer! Math is fun! We enjoy having our school community gather too! It's a great time to network with other parents of your child's classmates. Let's make connections!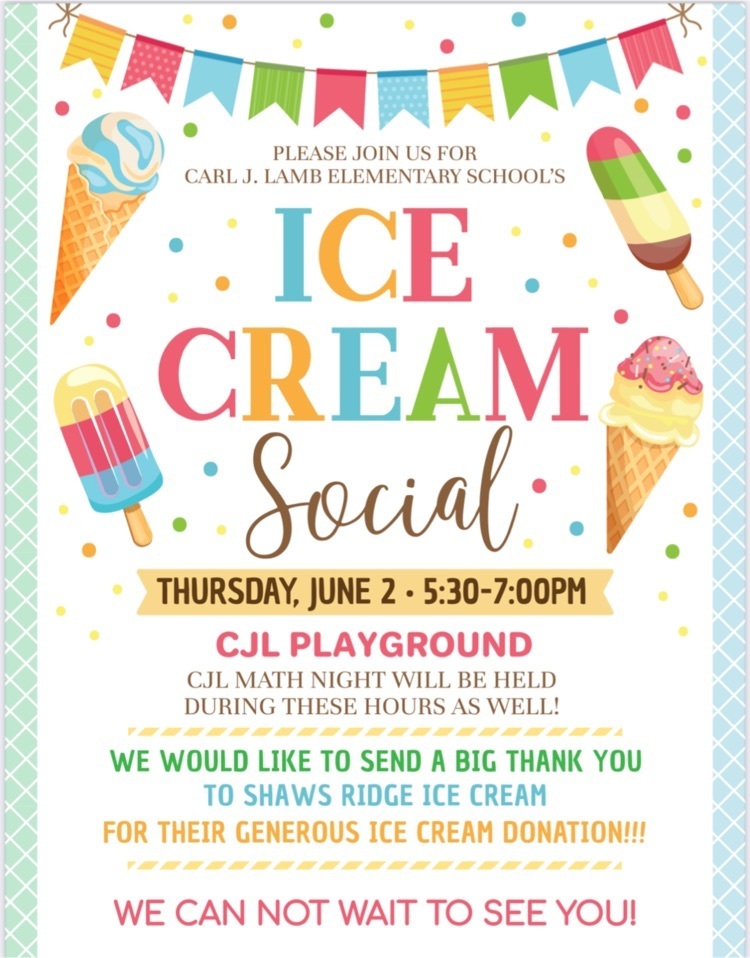 Good morning CJL Families, We'd like to thank our fallen heroes and their families for their sacrifices for this country and hope that you had a meaningful Memorial Day yesterday. Please enjoy some new photos of the fun we've been having. We've enclosed information about summer camps, kindergarten registration for the fall, and a couple safety reminders from the principal and school nurse in this week's edition of the CJL Family Newsletter:
https://5il.co/1ba8j
Tonight, May 31st, 5pm-6pm is the Kindergarten Music Concert. The door near the moose opens at 4:45pm. This Thursday, June 2nd from 5:30-7:00PM, we're hosting the CJL Family Math Night & PTA Ice Cream Social. Hope to see everyone there! Have a great week! Sherri Baron CJL Principal
sbaron@sanford.org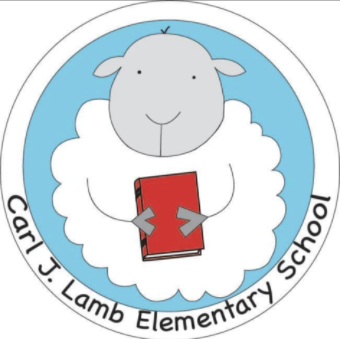 Good afternoon, CJL students in grades 1-3 will be attending a performance of Dog Man the Musical at the Sanford Performing Arts Center (at Sanford High School and Regional Technical Center) tomorrow from 9:30-11:30am. Lunch will still be held as normal at school. Permission slips are not necessary as our beginning of the year paperwork covers field trips in town. Children do not need to bring anything special. Thank you!
Good evening CJL Families, What a nice weekend we've had. I hope that you got to enjoy some time outdoors with your loved ones. Here's the link for this week's edition of the CJL Family Newsletter
https://5il.co/1awhe
. We have a music concert for grade 1 tomorrow evening that is sure to delight (starts at 5pm - students arrive 4:45 please). We're also beginning our distribution of six free home COVID tests (three boxes of two tests) for every student. Parents must come in to pick these up and the distribution schedule is attached in the first column on page one of this newsletter. Have a great week ahead! Sherri Baron CJL Principal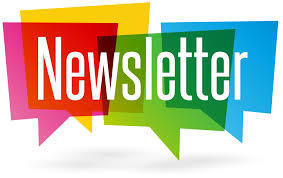 Good morning, Here is this week's edition of the CJL Family Newsletter. We've been having lots of fun. Thank you for coming out to the Color Fun Run!
https://5il.co/1akw2
Have a nice week! Sherri Baron Principal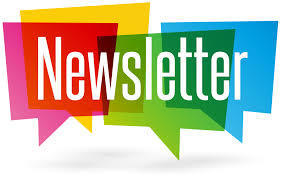 Good evening CJL Families, Linked below is the CJL Family Newsletter for this coming week. We're in the middle of NWEA and Benchmark testing. Plus we're having a famous author visit on Monday, a spirit week all week, a pep rally on Friday afternoon, and the CJL Kids' Color Fun Run is next Saturday morning, May 14th, registration at 8:30am! There's been a lot of fun had and much more to come! We're very excited to share this news with you! Happy reading and Happy Mother's Day to all the moms in our CJL Community! Enjoy your weekend! Sherri Baron CJL Principal
https://5il.co/1a32t