If photos aren't popping up in your notifications, please see our fantastic photos by visiting the Spartan App and viewing the live feed and news articles please. Here's a few more from our 30 Anniversary celebration at CJL! Happy birthday Carl J. Lamb!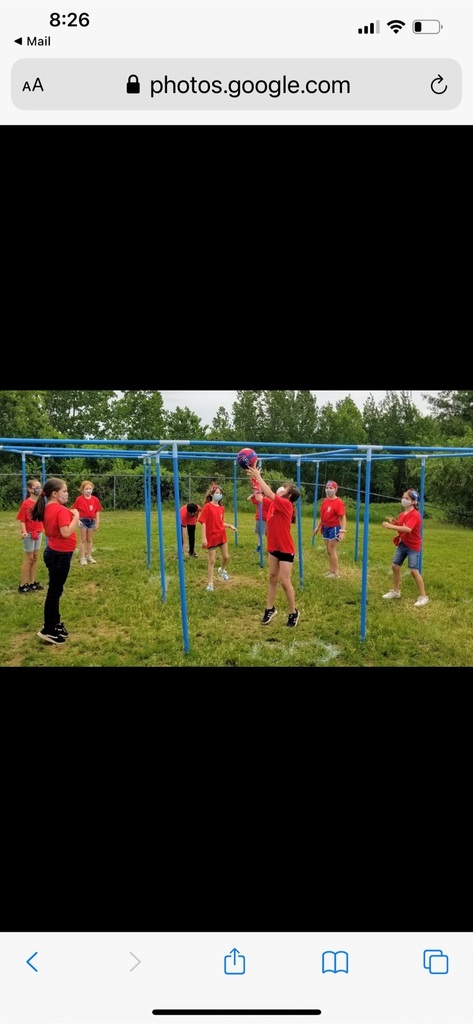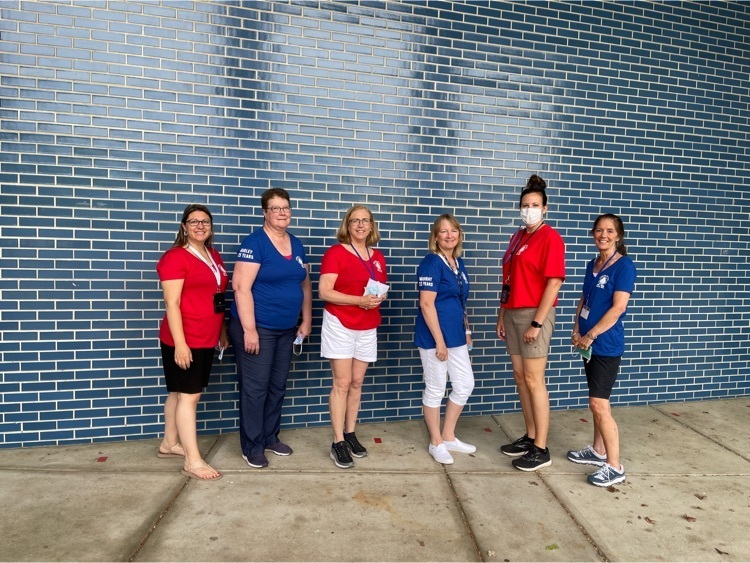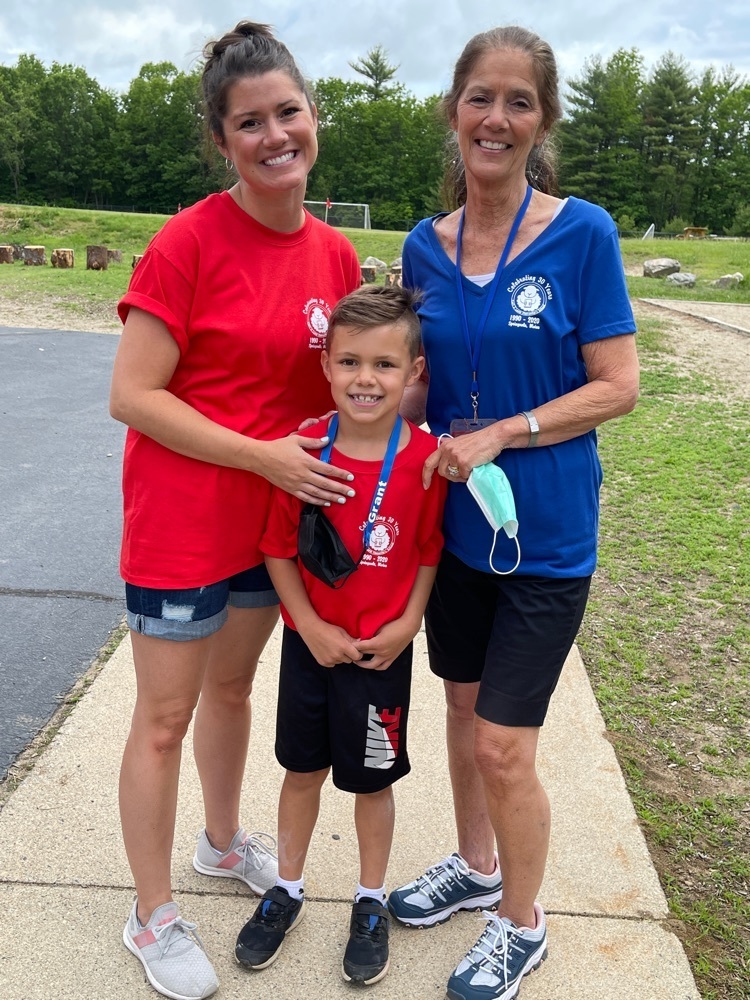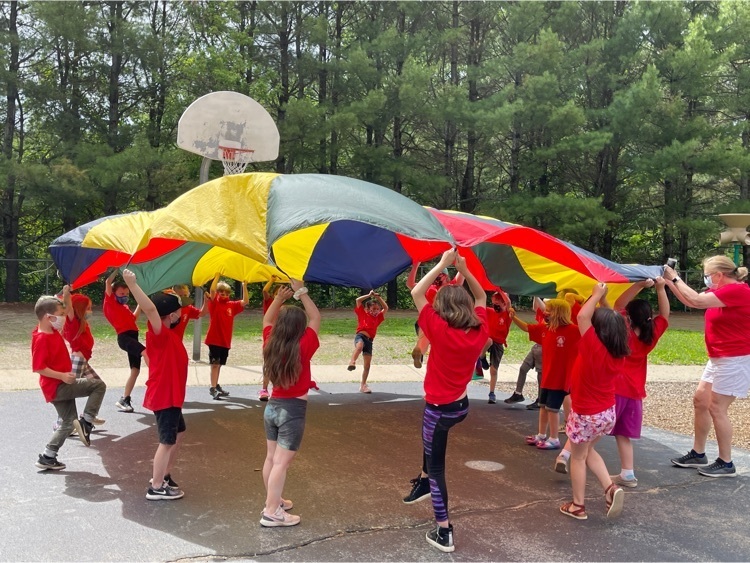 Congratulations to all of the Sanford High School and Sanford Regional Technical School graduates! All of us at Carl J Lamb School are proud of you! It was very touching to see our alumni in their caps and gowns yesterday. Thank you for remembering us! We'll be cheering for you tonight and wish you the brightest of futures!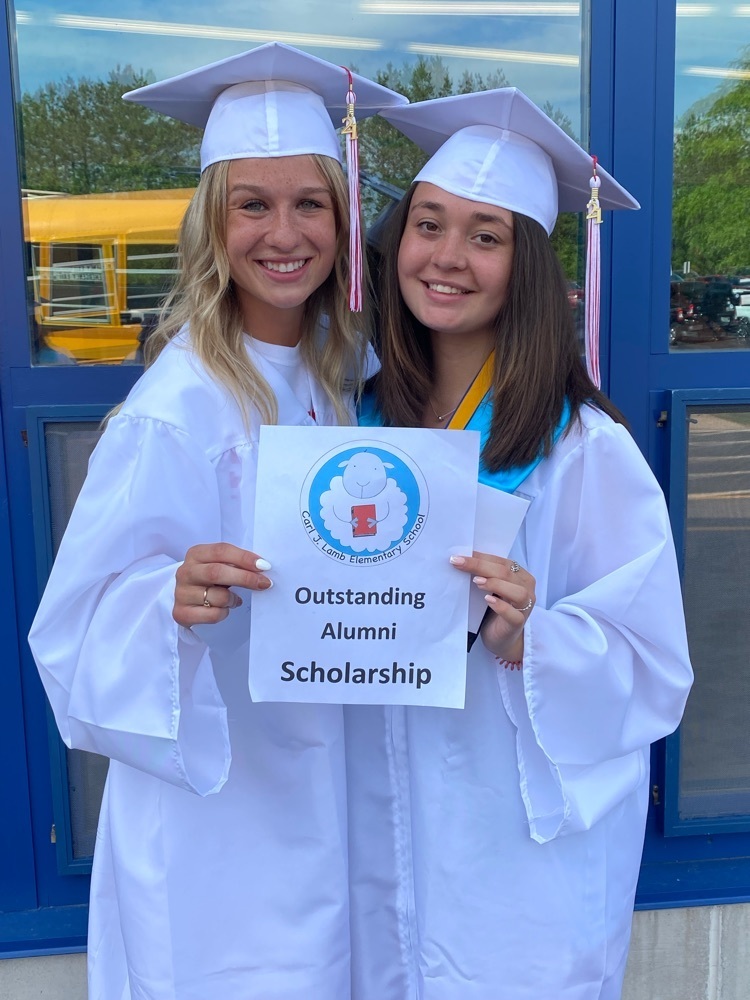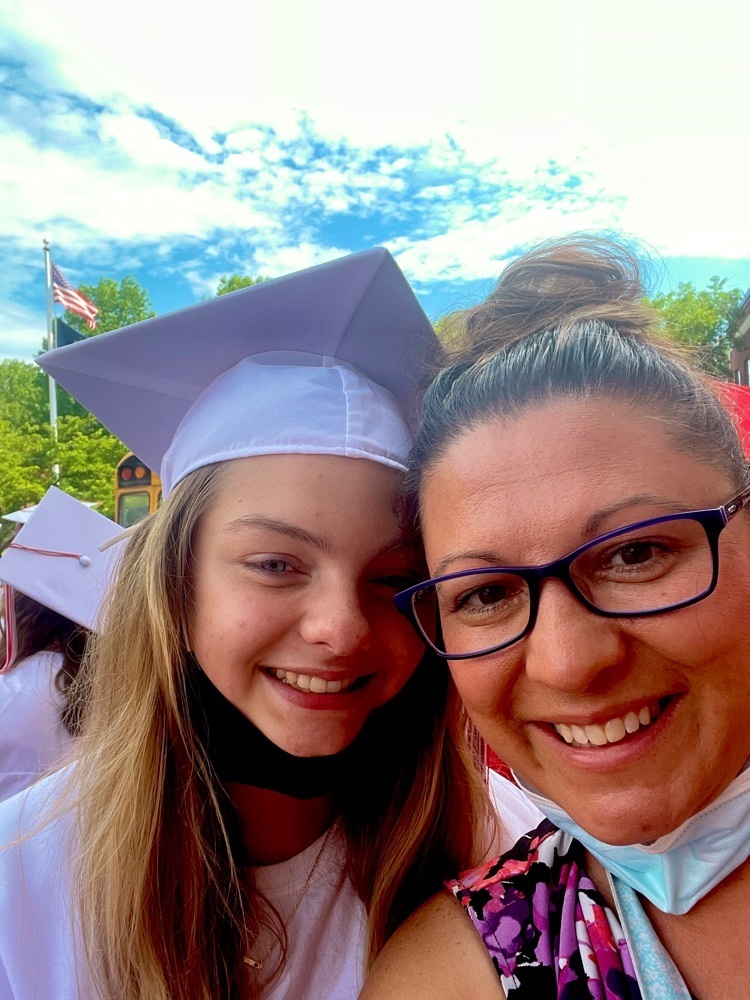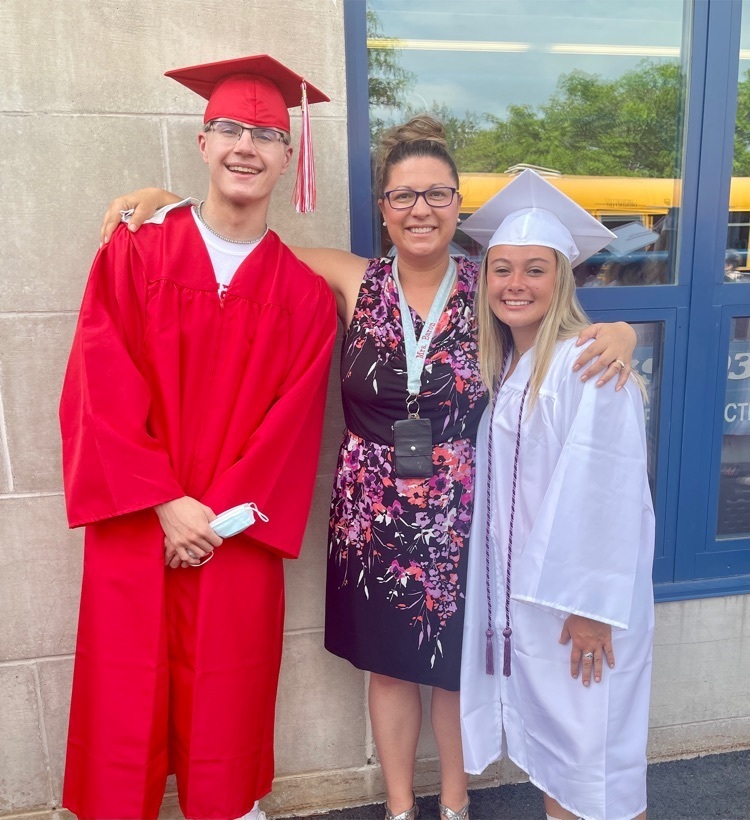 One more video for you... this one was created by our school counselor, Jennifer Scremin. It features our children reflecting on what honesty and feeling proud mean to them. Thank you, Mrs. Scremin and students! We're proud of you!
https://video.link/w/6vQzc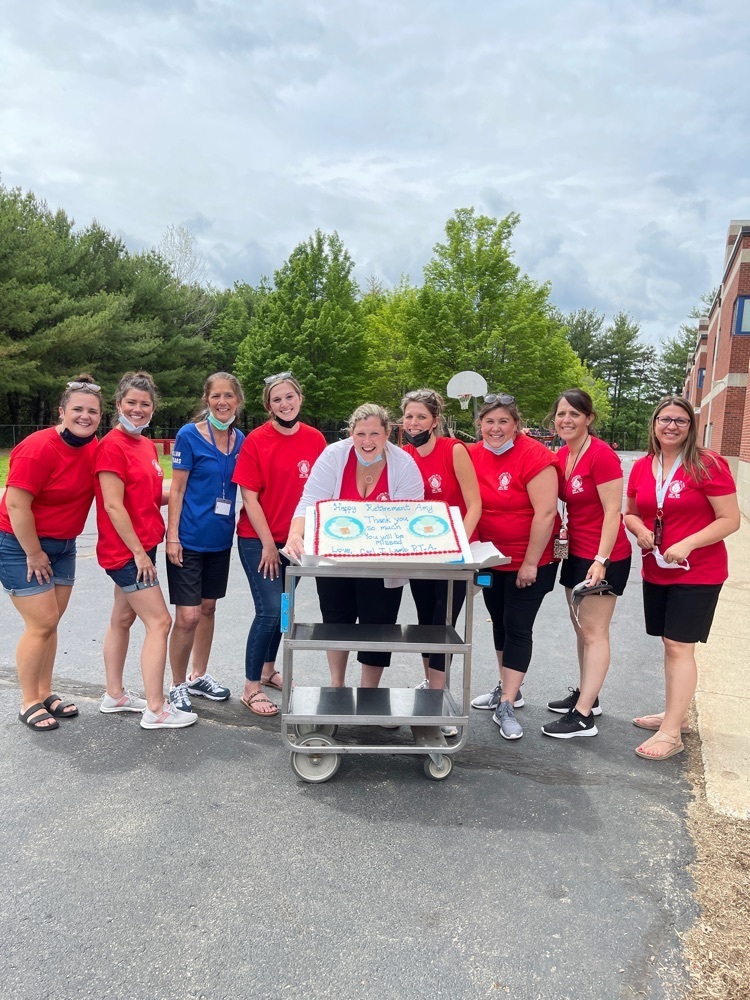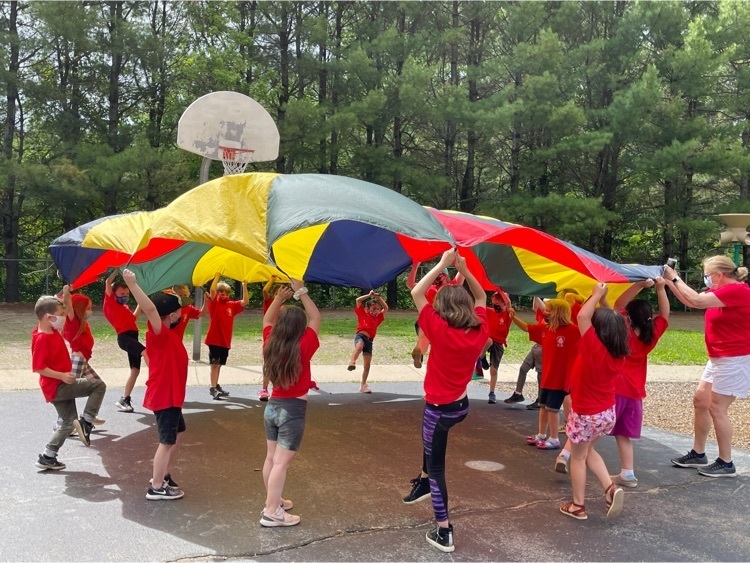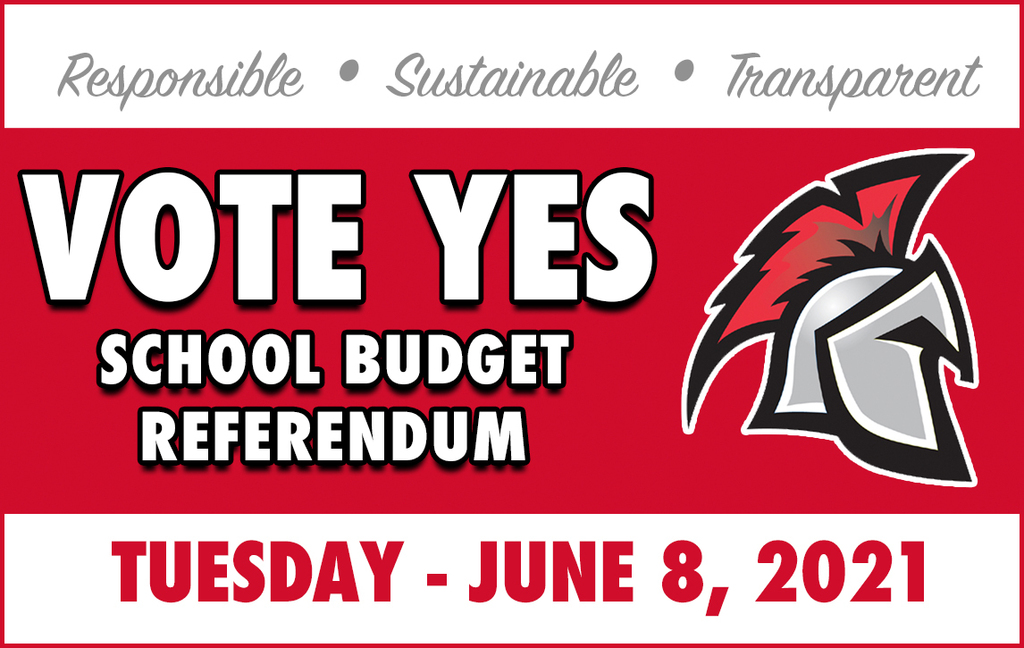 Hi CJL Families, Hi CJL Families, This is just to let you know that we have changed our PTA Meeting to Tuesday, June 8th at 6:00 PM (changed from June 3rd). Thank you, Sherri Baron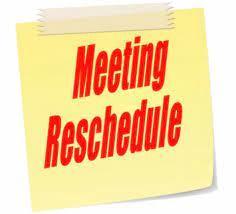 Good evening, I wish to commend our staff and students for the professional and calm way they handled what could have been a difficult situation. This afternoon, we lost our ability to use our intercom to call busses as they arrived. Staff quickly moved to plan B and we're happy to report that all students made their busses. We have scheduled the repair on our intercom system for first thing tomorrow morning. Again, very proud of our students and staff.
Good evening CJL Families, Here's our weekly newsletter for the week of May 31, 2021.
https://5il.co/tge9
We remember and honor those who served. Sherri Baron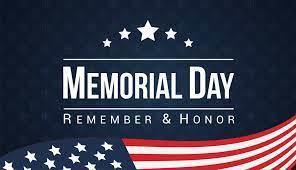 Hi CJL Family, Friends, and Neighbors, There's still time to send in Box Tops for Education. If you have any clipped that haven't expired, we'd appreciate if you'd send them into CJL with your student to give to their teacher for us. We earn 10 cents per Box Top! Also, if you download the free app and sync it to CJL School, you can scan your receipt after you shop using your phone and there's no more clipping or sending anything in! We're saving for new playground equipment to replace one of our older structures. Box Tops add up quickly and we'll continue with this next year as well. Thanks for your continued support!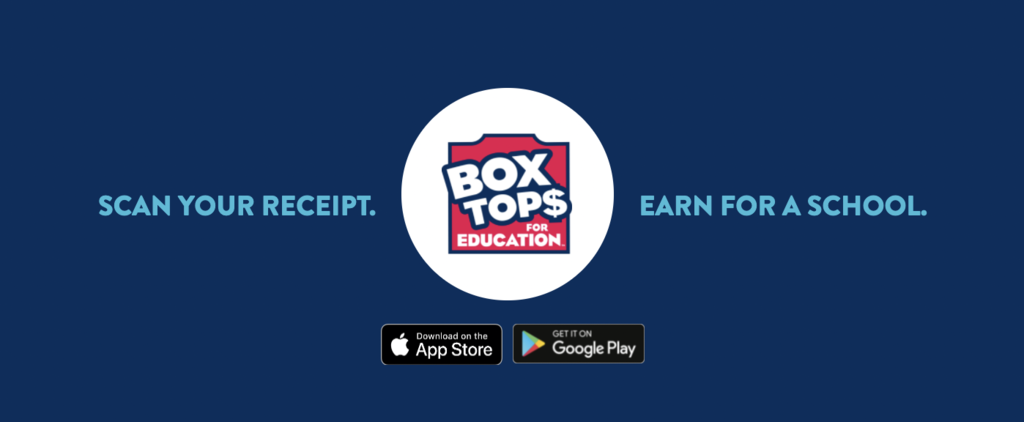 Good morning CJL Families, In this week's newsletter, I've included lots of important dates that will help to answer some questions that you may have. Plus I have included a heart-warming story about a fourth grader who received a special gift from the lady who found his message in a bottle and some excellent work from Mrs. Gillis' and Mrs. Belanger's students.
https://5il.co/t1n3
Happy reading, Sherri Baron CJL Principal
sbaron@sanford.org
207-324-8481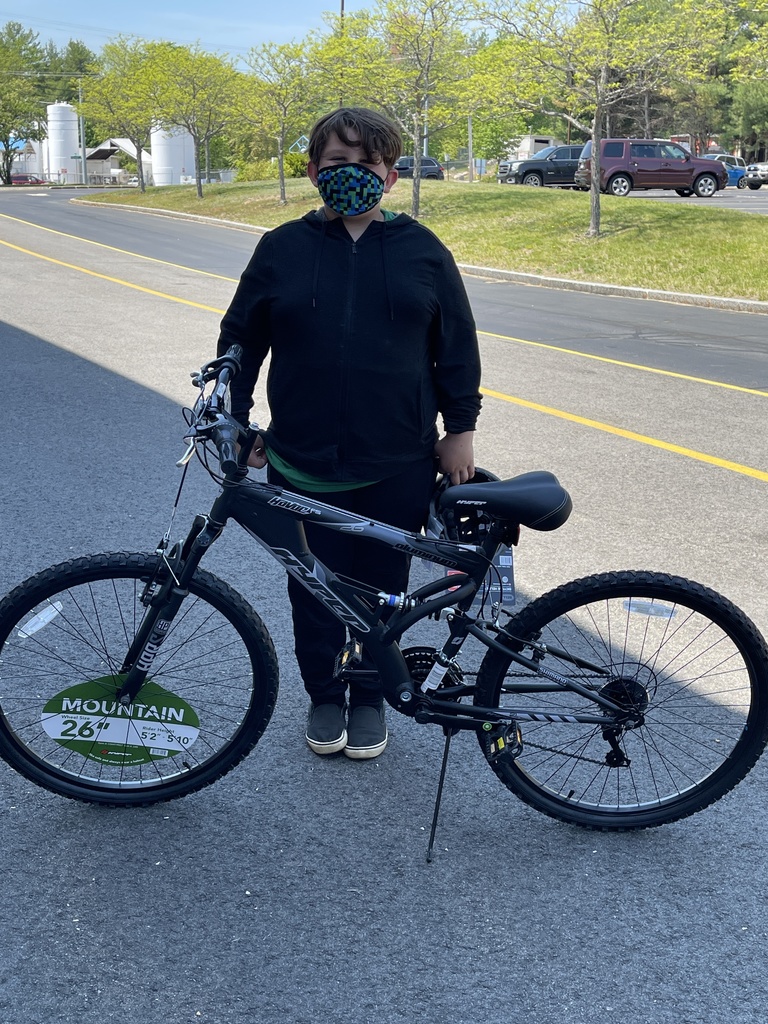 Hello CJL Families, Here is this week's newsletter full of photos of last week's Color Fun Friday that you don't want to miss, plus some important announcements. Like us on Facebook for more information like this!
https://5il.co/sqkb
Happy reading, Sherri Baron CJL Principal
Please click to view the details in the image from our PTA about today's Color Fun Friday for students that is happening today at CJL. Children and staff, wear your grade's color in play clothes! It's going to be a fun day! Staff who serve multiple grades should dress very colorfully. You'll find photos of this event on the CJL PTA Facebook Page later and I will add some to our newsletter this weekend. Thanks!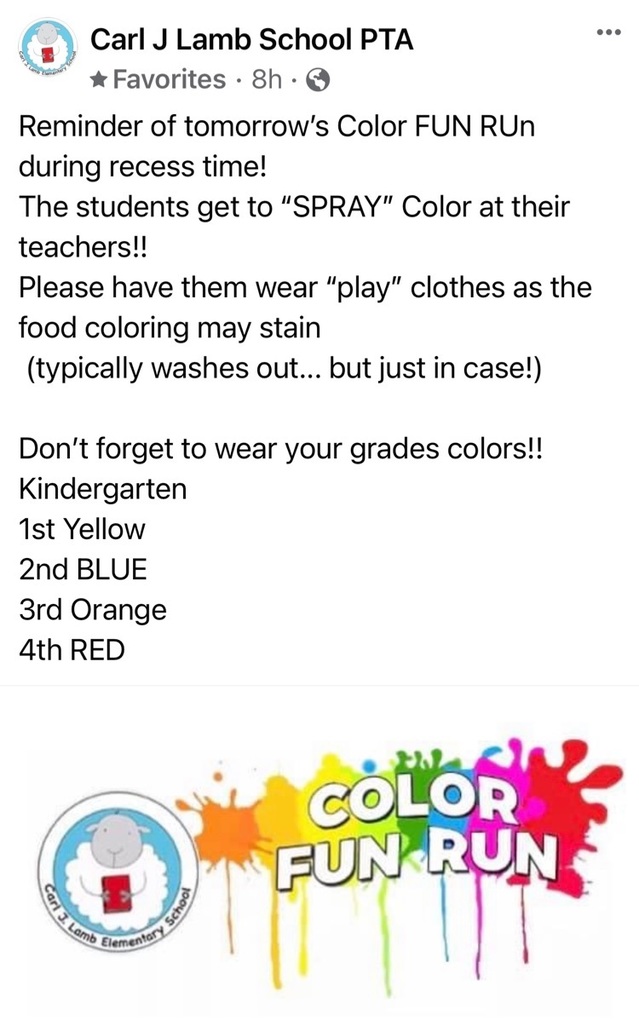 Good evening CJL Families, We hope all of the CJL moms out there had a fabulous Mother's Day today! Here's the Newsletter for the coming week of May 10th, 2021. Students should wear yellow tomorrow. We're having Spirit Week to build excitement for a school day PTA event we're having on Friday where the students will get to squirt colored water at our staff during recess, just for a little fun! We hope to bring back our annual Color Fun Run once COVID guidelines are lifted (hopefully next year), but for now, this will do.
https://docs.google.com/document/d/1TctOQJM8eqRl8buB9BztoOTQO6qJP0-dfSXwynX5V0w/edit?usp=sharing
We try to share photos since we know it must be hard not being allowed into the building this year. Plus, we're quite proud of our wonderful students and staff! Please enjoy! Happy reading, Sherri Baron CJL Principal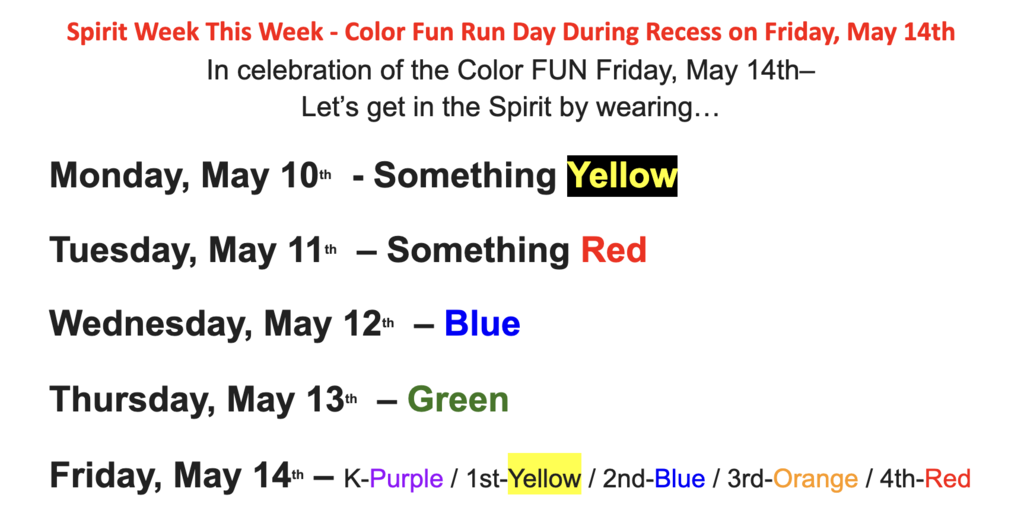 Good evening CJL Families, Here is this week's edition of the CJL Family Newsletter for May 3rd-7th, 2021. We've included lots of great photos and headlines. Please be on the lookout for progress reports on Monday and Tuesday.
https://5il.co/s61f
Happy reading, Sherri Baron, CJL Principal Trish Leet, CJL Assistant Principal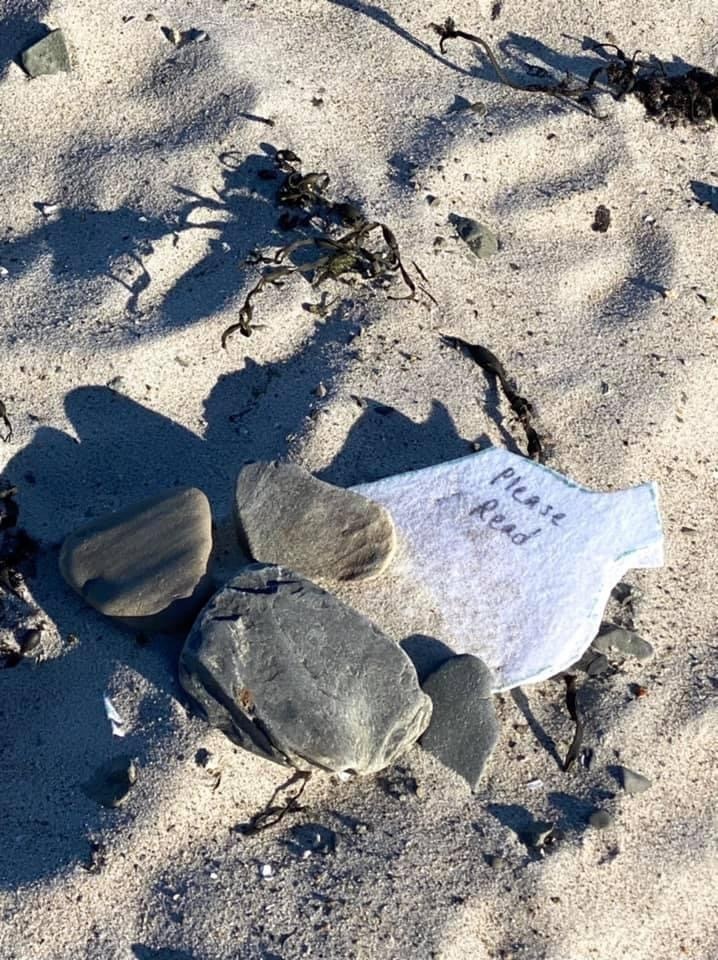 Hi CJL Families, We hope that you enjoy your weekend before returning to school. Here is the principal's newsletter for the week of April 26th - 30th, 2021
https://5il.co/rwgj
. Please take special notice of the Spirit Week schedule and enjoy the photos of our hardworking students! We miss them and can't wait to see them again! Thanks, Sherri Baron, CJL Principal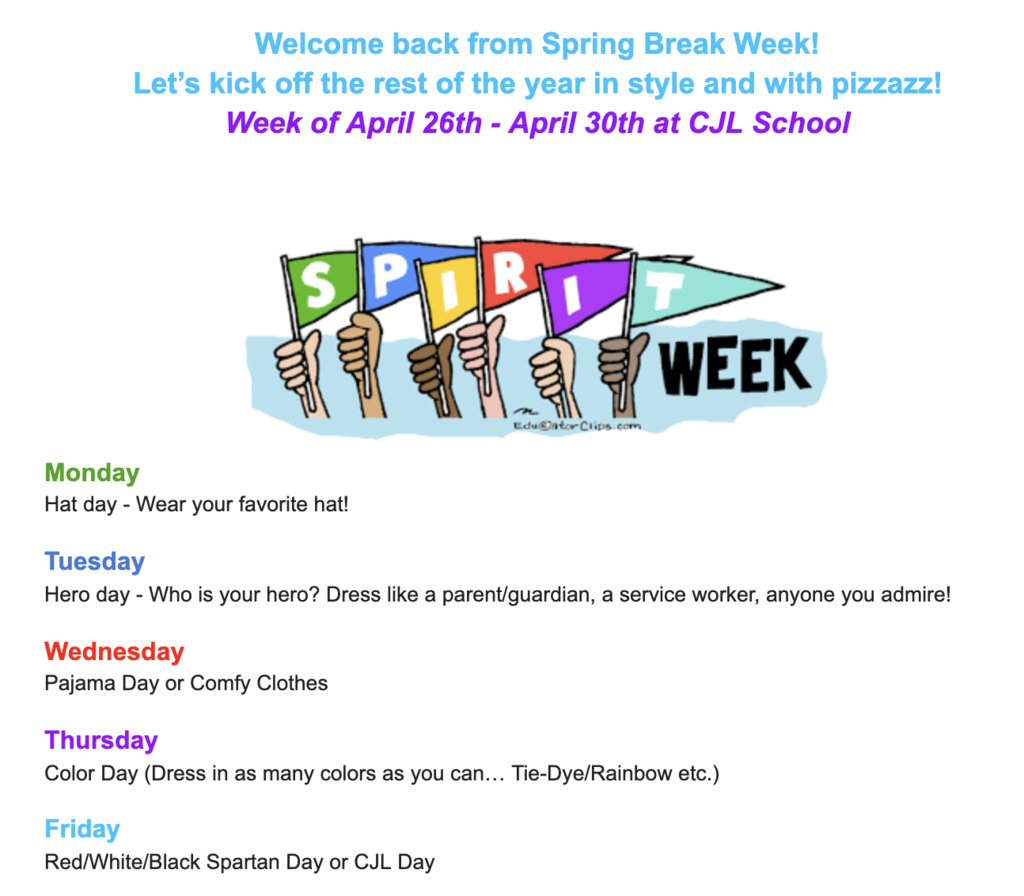 Good Evening CJL Families, We hope that you had a nice weekend. There is one more week of school before April Break. Here is the link to this week's newsletter. It's filled with lots of pictures of our school and the many great things happening, along with some important information.
https://5il.co/qy2m
Thank you for taking the time to read it. As parents ourselves, we know how busy you are. Sherri Baron, CJL Principal
sbaron@sanford.org
Trish Leet, CJL Assistant Principal
pleet@sanford.org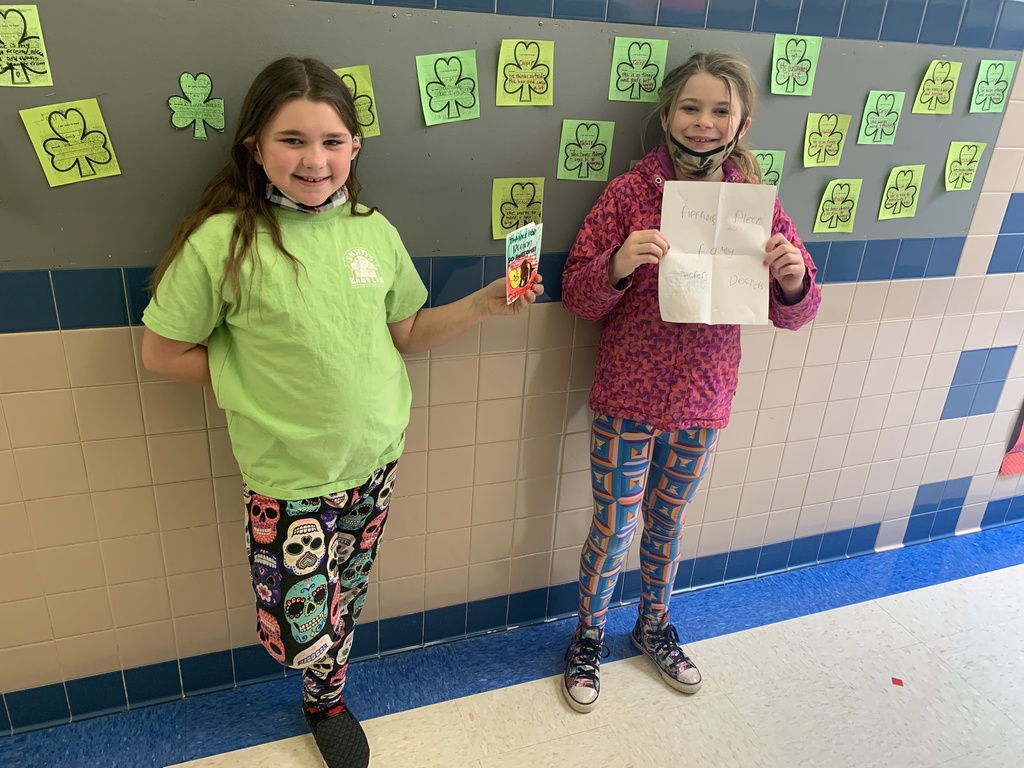 Good evening CJL Families Who Pick Up Students in the PM, We have many new students who have returned from remote learning to in person learning, so there are a few dismissal procedures that we'd like to tighten up please. *Please use the crosswalk and sidewalks. *Please wait in the designated parent pick up area, on the sidewalk or grass, and refrain from standing in the bus lane while waiting. *Please hold your child's hand or keep them right beside you when walking back to your vehicle. *Please be careful of traffic that may be driving from around the back side of the school where our custodians and kitchen staff park. *Please make eye contact and give the bus driver a thumbs up, waiting for one in return, before walking in front of a stopped bus. *Please bring the parent pick up sign that the school provided to you, especially on rainy days when hats, masks, and umbrellas make it difficult to tell who's who. *If you need a sign, please email Mrs. Scremin at
jscremin@sanford.org
. Thank you for helping to keep everyone safe during dismissal. We appreciate our community's help with this! Sherri Baron CJL Principal
Hi CJL Families, Here's the newsletter for next week, March 29th-April 2nd. Can you believe it's almost April?
https://5il.co/qy2m
Happy reading! Trish Leet & Sherri Baron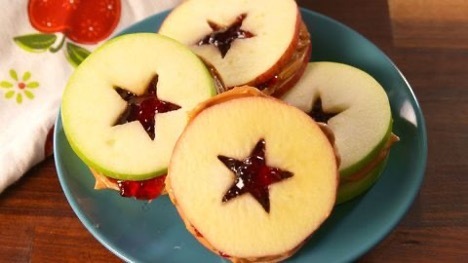 CJL PTA's BOON SUPPLY FUNDRAISER IS ENDING SOON! Open through midnight Friday, March 26th, 2021 Order online - Items ship directly to buyers. Boon Supply donates 40% of the profits to CJL's PTA for student enrichment! Click this link below to be taken to the website.
https://www.boonsupply.com/collections/613060-carl-j-lamb-school-pta
WE THANK YOU FOR YOUR SUPPORT!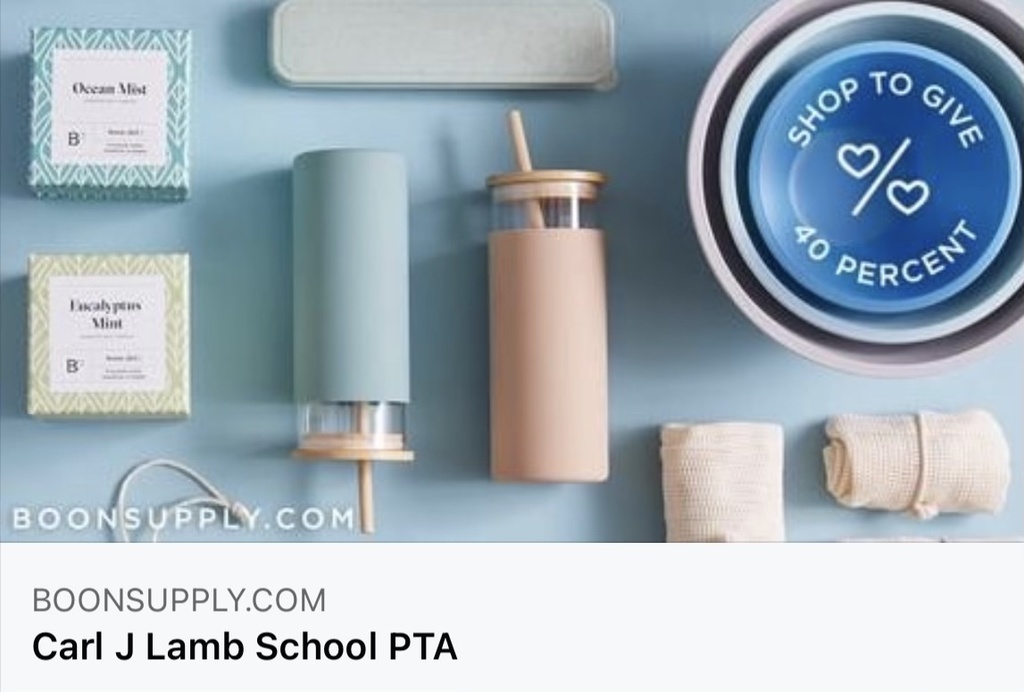 Hi CJL Families, Here's the newsletter for the week of March 22nd-26th, 2021.
https://5il.co/qstl
Happy spring! Sherri Baron