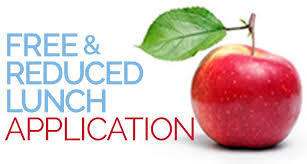 Submit Your Free & Reduced Meal Application Today!
Holly Hartley, Foodservice Director
Tuesday, October 06, 2020
SUBMIT YOUR FREE & REDUCED MEAL APPLICATION TODAY!
If you have not yet done so, please take a minute to complete a free & reduced price school meal application either online at myschoolapps.com or submit a paper application to your child's school. The application, parent letter and application instructions are available on our website or through the links listed below. Please call the School Nutrition Program office at 608-8762 if you have any questions.
Sanford Parent Letter for Free and Reduced Price Meals SY 2021
Instructions for Completing Application 2021
Sanford Application for Free and Reduced Price School Meals SY 2021