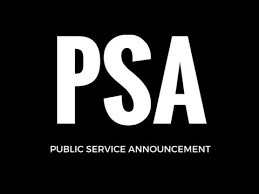 Back to School Public Service Announcements
Brett Williams
Friday, September 11, 2020
Back to School Public Service Announcements
Many of you know that we've been working on Public Service Announcement videos to prepare students for what to expect when they return to school with new COVID 19 procedures in place. We've created one for each school, plus one for riding the bus.
Please help us share these videos with families so students are prepared. (They are all completed except for the Middle School, which we'll finish shooting next week because of construction delays.)
Each of these videos is on the Sanford School Department Facebook Page and YouTube. Here are the YouTube links to share:
Carl J. Lamb School:
Margaret Chase Smith School:
Willard School:
Sanford High School:
Sanford Regional Technical Center:
Sanford School Buses:
Thanks to everyone for your cooperation in producing and sharing these PSA's for our students!
Brett Williams
Sanford Performing Arts Center Director