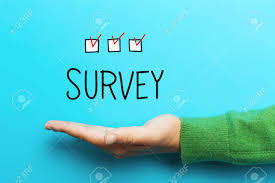 Return to School Survey
Sanford School Department
Tuesday, July 14, 2020
Dear Sanford Families,
The Sanford School Department is in the process of planning for the start of the 2020-2021 school year. Our task is to develop a safe return to school and the highest quality-learning environment for our students whether that is a traditional in-classroom model, a virtual model, or a hybrid model that allows both face-to-face instruction and remote learning. While we are uncertain what the future will look like, the health and safety of our students and staff will continue to be our highest priority.
In any in-person scenario
Face coverings will be required of students and staff;
Social distancing will be maintained and classrooms and transportation will be arranged accordingly;
School breakfast and lunch programs will be provided in a "grab and go" style with meals packaged individually;
Parents will be asked to complete a symptoms screening questionnaire on a daily basis;
Recesses will still occur with social distancing, but some equipment use will be limited to ensure proper sanitization between uses;
Common touch points will be sanitized at least twice each day and classroom materials will be organized so that they are not shared across students;
School bus capacities will be altered so that appropriate social distancing is in place.
Ideally, our goal for the fall is to safely bring back as many students as possible to in-person school settings to maximize learning and address our students' needs. In order to prepare, we need to know two key pieces of information:
1. If students are able to return to school following the Centers for Disease Control and State of Maine guidelines or under a "hybrid model," would you send your child to school or would you prefer a completely virtual learning environment?
2. If you are willing to send your child(ren) to school, could you provide your own transportation or do you need to use school transportation?
The answers to these two key questions will help us prepare for a positive opening of school this fall, regardless of what scenario we may be forced to utilize. We request that ALL PARENTS of incoming K-12 students for the 2020-21 school year please complete ONE SURVEY FOR EACH CHILD by July 19, 2020 by clicking on the appropriate link below for the school your child will be attending in the fall . This will allow us to finalize our opening plans and get those plans out to you in more detail at the beginning of August with the understanding that things could still change.
We understand that these decisions present stress and anxiety for many of our families for many reasons. Your survey answers will be confidential and used only by administrators for planning purposes. Thank you in advance for your assistance, flexibility, and patience as we work together to find the best way to meet the educational needs of all of our students during this unprecedented time.
Margaret Chase Smith School Survey