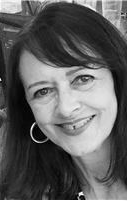 Madame Kralovec
Matthew Petermann
Tuesday, August 20, 2019
Our Sanford High family lost a wonderful person and friend late last week. French teacher Clarice Kralovec passed away surrounded by family on August 15th after an long battle with cancer. Madame Kralovec made a decision to retire this past spring and was planning a move to the West Coast to be closer to her family. Her service will be held at 11:00am on Wednesday, August 21st at St. Alban's Episcopal Church, 885 Shore Road, Cape Elizabeth, Maine. We are saddened by her loss and we will miss her infectious smile in our hallways. Our condolences go out to her family and friends.
Portland Press Herald Obituary:
https://obituaries.pressherald.com/amp/obituaries/mainetoday-pressherald/193670375
Clarice Kralovec
BIDDEFORD - Clarice Allen Kralovec, dearly loved family member, teacher, and friend, passed away on August 15. She was 61. Born to Grace and Otto Kralovec in Chicago, Illinois, Clarice was the youngest of four children. A Wilson High School graduate, she attended Lewis & Clark College in Portland, Ore., from which she graduated in 1979 with a B.A. in French and a minor in Religious Studies. Clarice went on to complete an MAT in French at Tufts University in 1989 and a Ph.D. in French Language and Literature at Boston University in 2002, earning numerous academic and teaching distinctions along the way. Clarice moved to Maine in 2003 to become a much-loved French teacher and respected chair of the World Language Department at Sanford High School. She brought dedication and a commitment to excellence to both her teaching and her department leadership. She will be fondly remembered by her students and colleagues. Clarice enjoyed a lifelong membership in the Episcopal Church, finding her closest and warmest church family at St. Alban's in Cape Elizabeth. Clarice Kralovec is survived by her three siblings John, Etta, and Bill Kralovec, their families, and Clarice's longtime friends, Daphne and Chris James, who took loving care of her and her family during her illness. Clarice was preceded in death by her parents, Otto and Grace. She leaves behind a world forever changed by her kindness and gentle presence. A service in celebration and thanksgiving of Clarice's life will occur at St. Alban's Episcopal Church, 885 Shore Road, Cape Elizabeth, Maine, on Wednesday, August 21, 11 a.m. In lieu of flowers, please consider a making a gift to: The Dr. Clarice Kralovec French Study Scholarship, Sanford High School Scholarship Committee, 100 Alumni Boulevard, Sanford, ME 04073; or other favorite charity.
Published in Portland Press Herald/Maine Sunday Telegram on Aug. 18, 2019.