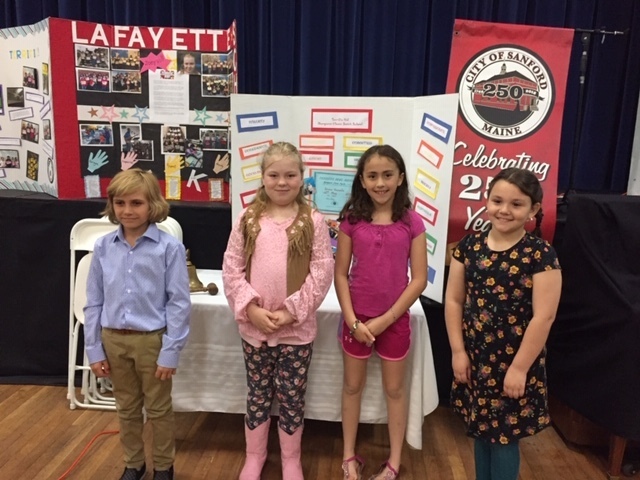 Terrific Kids of the Year!
Deb Malcolm
Tuesday, May 28, 2019
On Wednesday, May 22nd, 3rd grade students from CJL, Lafayette, MCS and Willard Schools had lunch with the Sanford Kiwanis Club. They read their essays of what it means to be a Terrific Kid. The Terrific Kid program in the Sanford elementary schools is sponsored by the Kiwanis Club; which also sponsors the Key Club at the H.S.

From Left to right are: Drew Vessels from MSC, Zoey Voll from Lafayette, Emma Bascom from Willard and Addie Fraser from MCS