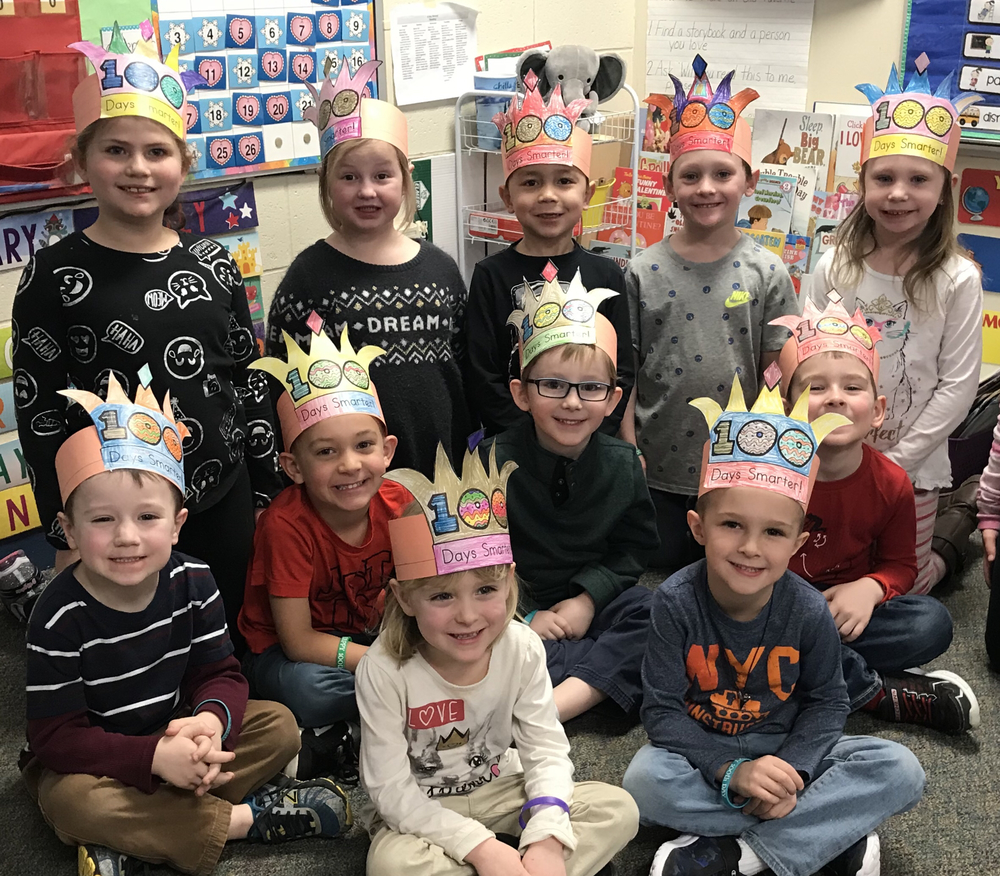 Kindergarten's 100th Day
Donna Goodrich
Tuesday, February 26, 2019
The Kindergartener's celebrated the 100th day of school in different ways.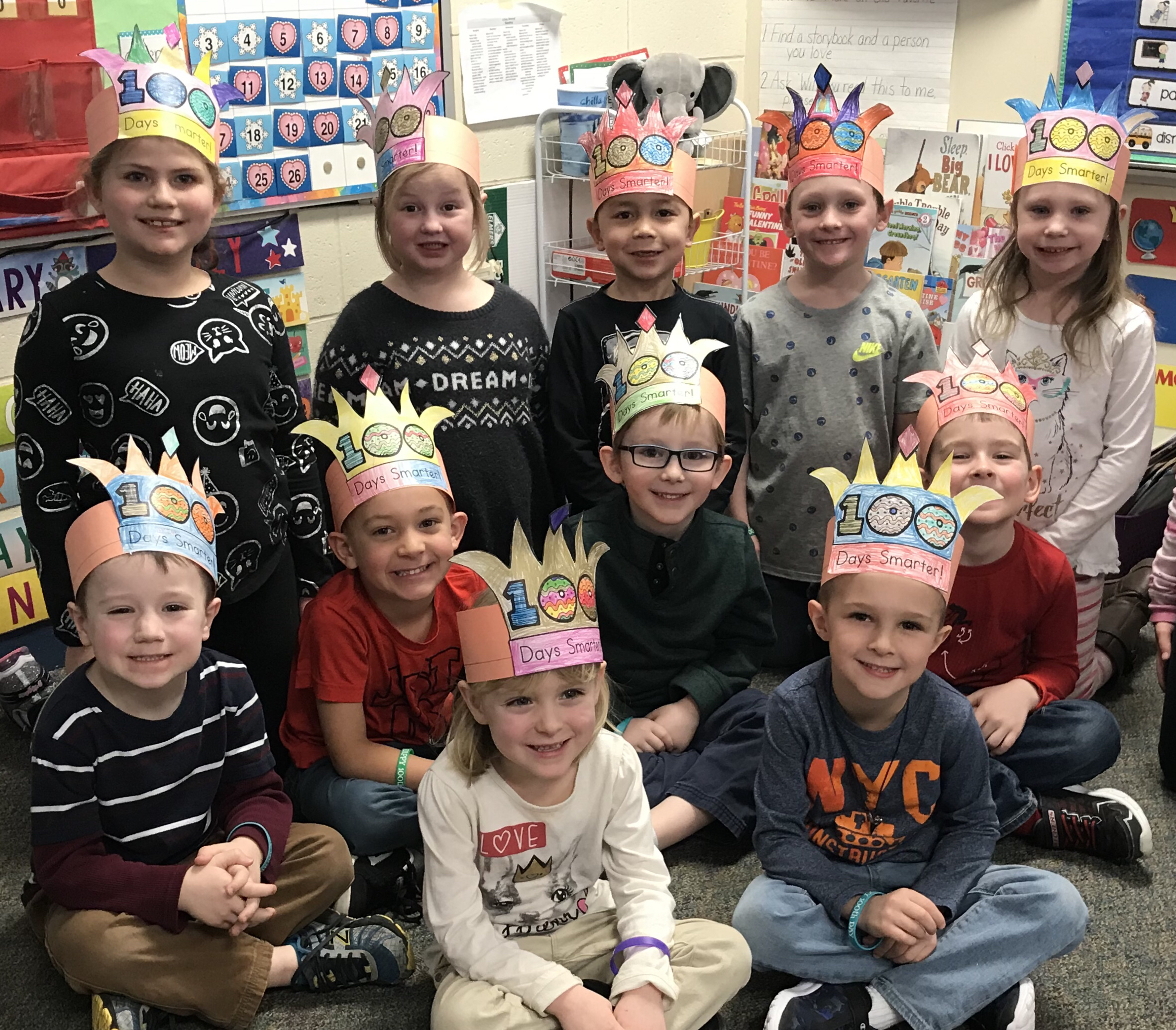 Mrs. Parker's class made crowns that said "100 days smarter"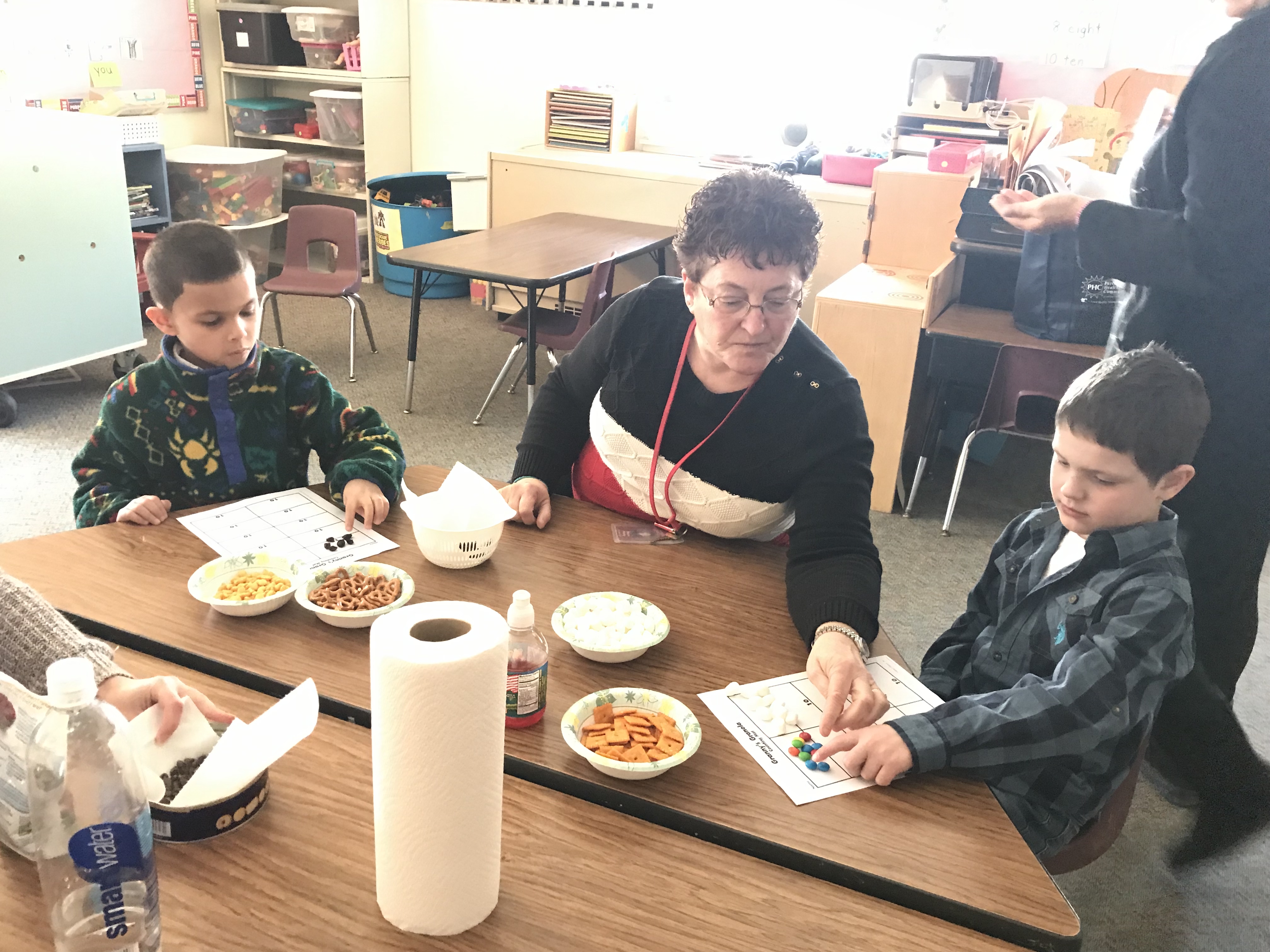 Mrs. Civiello's class made trail mix by counting 10 of 10 different snacks to make 100.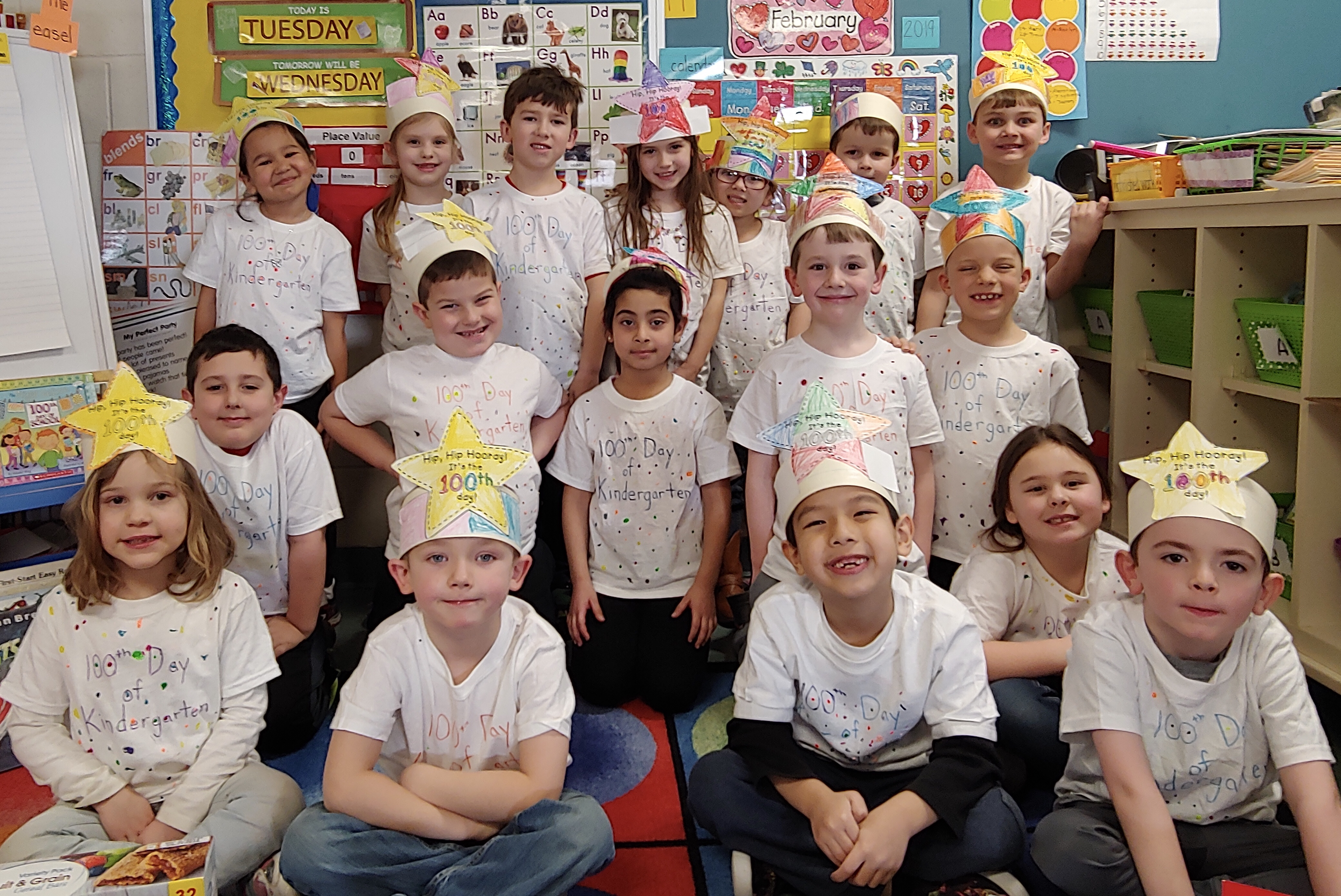 Students in Ms. Michaud's class decorated t-shirts with 100 dots and made crowns.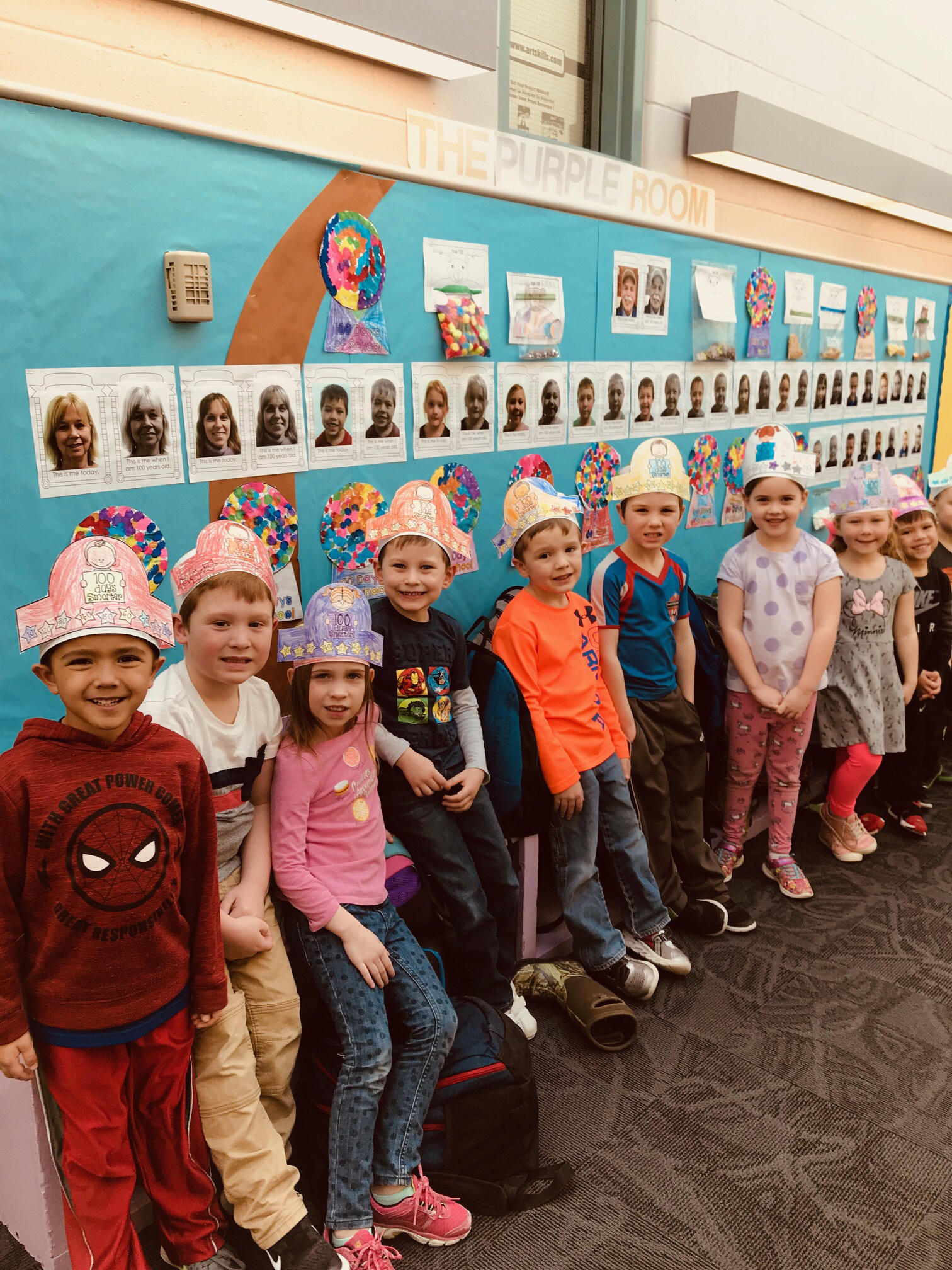 Mrs. Ackroyd's students also made crowns. The pictures on the bulletin board show what they may look like at 100 years old.