EDIT MAIN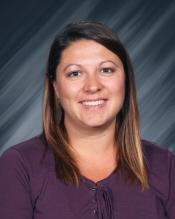 Dear Friends of the Carl J Lamb School,
It is my pleasure to welcome you to a new year at Carl J Lamb School. As Principal, it is a distinct honor and privilege to be part of such a truly special place. It is apparent that the effective instruction and friendly interactions creates a positive learning for all. Sanford's Core Values serve as a foundation for students when interacting with classmates and adults. They are Respect, Responsibility, Honesty, Compassion and Courage. These traits guide students in making positive choices in their life.
Very soon the Carl J Lamb School will open its door to approximately five hundred enthusiastic elementary students. They will be greeted by competent, caring staff, committed to assessing each child's educational needs in order to provide a program specifically tailored to best accelerate their learning. This is done through engaging lessons using targeted instruction in a small group setting. A walk through our hallways reveals learning abilities from standard-based student work hanging on our walls. In addition, we prepare ourselves to assist students as they work toward these standards by engaging in conversation with colleagues and by pursuing advanced coursework.
The Carl J Lamb School staff eagerly accepts the challenge and responsibility of guiding our students through these important, formative years in school. The relationship between home and school is the cornerstone of any successful school. Parents and family members play a vital role in the school community and are always welcome to visit. We are fortunate to have an active Parents Teachers Group (PTG) that continually support our initiatives while also providing fun activities for students and families. These partnerships not only create a positive culture, but ensure that children are put first.
We look forward to working with every family this school year, and if you have any questions always feel free to contact me.
Sincerely,
Sherri Baron
Principal
207-324-8481