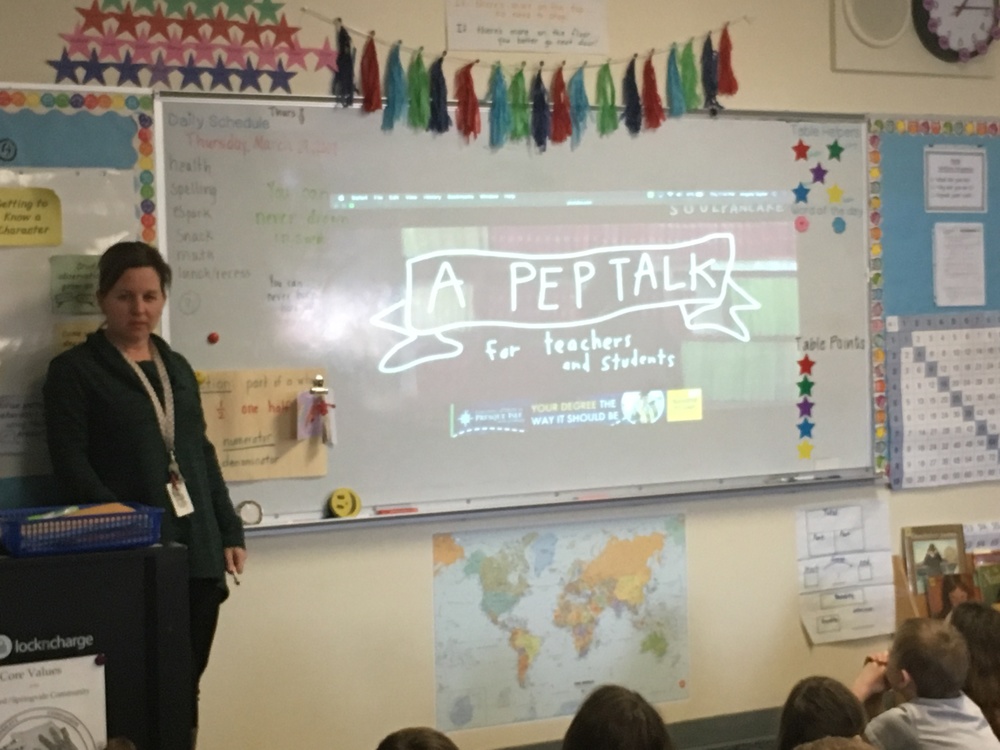 Third Grade Preps for MEAs!!
Jess Allaire
Friday, March 29, 2019
The MEAs begin for third grade at CJL on Friday! The MEA is the standardized assessment (in math, reading, writing, and language) given to all students in grades 3-8 in the state of Maine. We have been preparing for weeks, walking the fine line of discussing the importance of the test, but not stressing students out, either. We've discussed and practiced many sample items, both on paper and online, played with the available online tools, and developed a list of strategies for success.

On Thursday we held a pep rally for the third grade. All 5 classes gathered in Mrs. Taylor's classroom as Mrs. Allaire read aloud "The Most Magnificent Thing"- a story of perseverance and sticking with something, even when things get hard and frustrating. Mrs. Taylor then shared a slide show of inspirational quotes that students talked about and reflected on. We wrapped up with a fun video from "Kid President" about being awesome and working hard. Students then went back to their own classrooms and brainstormed ways to be successful on the test (like going to bed early, eating breakfast, taking a breather, etc.) and created posters to bring home. Finally, they created positive notes to give to another third grade student that would greet them as they came for their first test.
Here you can see some of the fun we had!