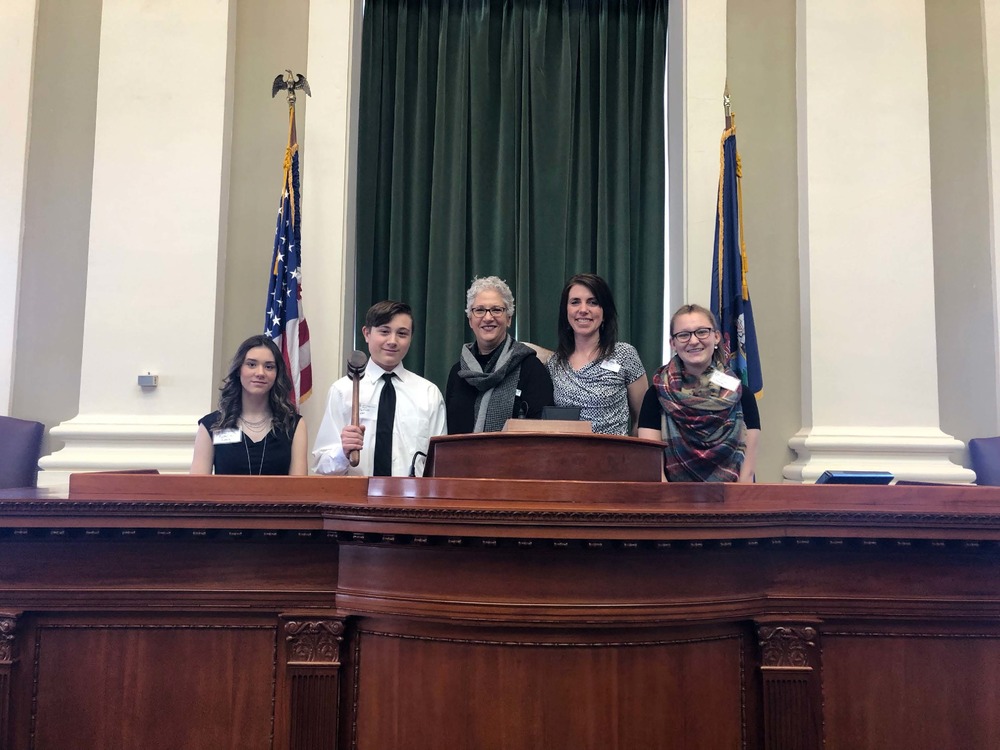 SHS JMG Visits Augusta
Cheryl Gifford, SHS JMG Specialist
Friday, March 08, 2019
This past Tuesday, some JMG students had the opportunity to visit the State House for a ceremony at the Hall of Flags where new data was announced supporting the success of JMG in schools across Maine. The Speaker of the House gave a presentation along with JMG President, Craig Larrabee, and other members of the House and Senate.
Sanford students received extra attention that day but getting a personal tour of the House of Representatives and Senate with Representative Hymanson. She also tried to get us in to meet the Governor but she was in a meeting (we did get a wave from her). Later in the day, students got a chance to sit in on a committee meeting with Representatives Mastraccio, getting to hear a bill being proposed and voted on.
The students said they felt "inspired" being there and really enjoyed. A very successful day overall!