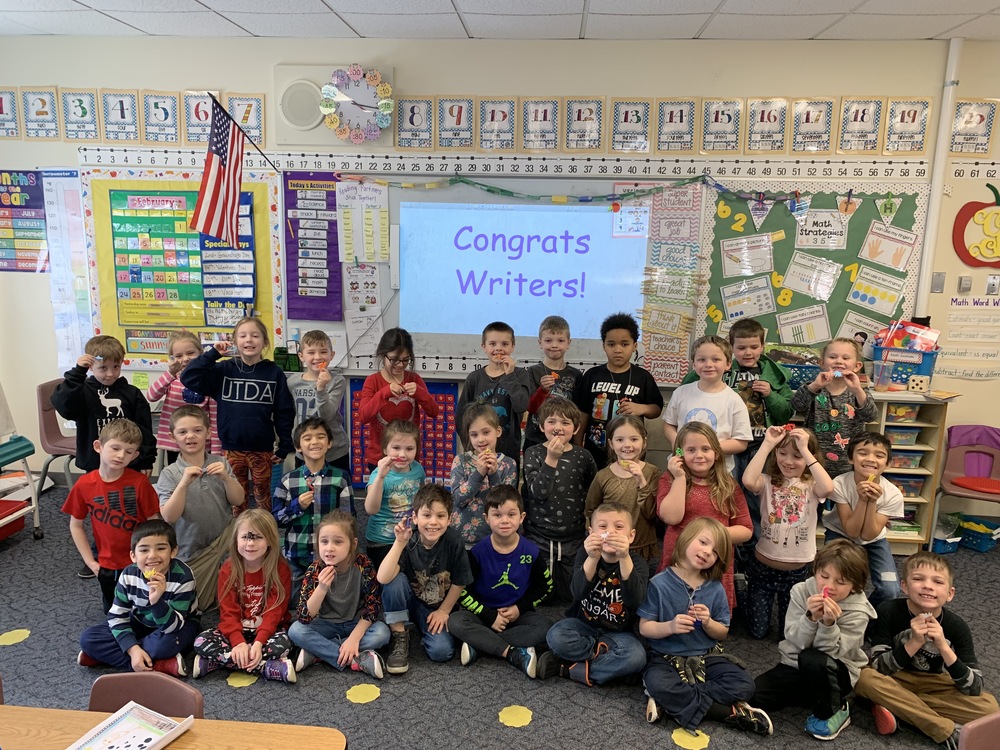 First Grade Nonfiction Writing Celebration!
Samantha Adams
Thursday, February 28, 2019
Mrs. G's, Ms. Adams', and Mrs. Spellman's first graders researched animals for their nonfiction writing unit on Pebble Go. They created their animal report by describing what the animal looked like, their habitat, what they ate, and some fun facts. Once their reports were finished, Mrs. Miliano invited our classes to the library to design their animal using 3D printer technology. Mrs. Miliano then 3D printed their animals and turned them into necklaces as a keepsake of all of their hard work!