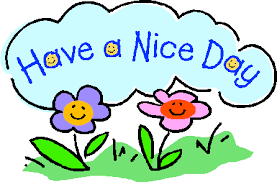 THURSDAY, FEBRUARY 14TH
Tracy Cole
Thursday, February 14, 2019
TODAY IS A RED/C DAY
Today is an 8th grade band and lesson day. Group Two lessons meet today. Jazz Band practices today from 2 to 3.
Today is a 7th grade chorus day.
Cooking Club meets today after school. All participants must sign up in the library and have a ride home at 3:30.
STEAM team meets every Tuesday and Thursday from 2:00 - 3:30 in the library.

Come anytime you can.
Art Club will be meeting today from 2 - 3:15 in the Art Room
Karaoke club will meet this afternoon from 2:00 - 3:15.

Everyone is welcome.
NaNoWriMo will be meeting in room 45 after school today.

Have rides ready for 3PM. You do not need your computer. New members welcome! See Ms. Sawyer for details.
Reminder to all Sanford's Got Talent acts that are auditioning today after school! You are to meet at Room 28, off the gym, 5-10 minutes before your scheduled time. Good luck to all!
Students going bowling today will wait for the bus in Mrs. Fraser's room 3.