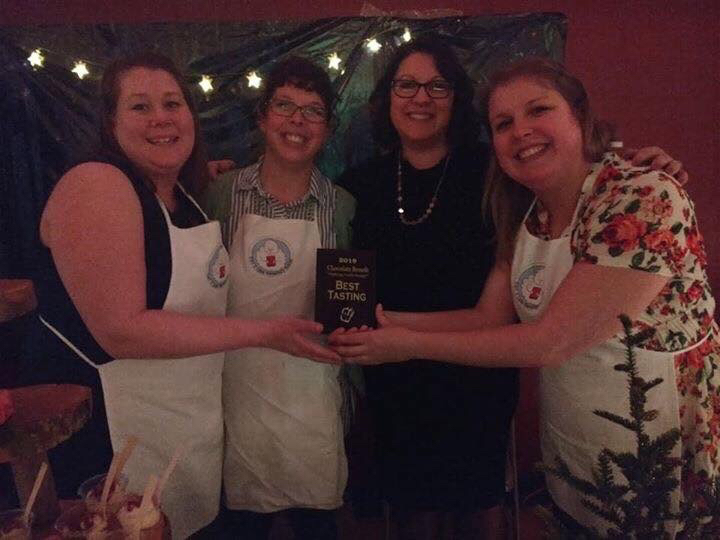 CJL's PTA Wins "Best Tasting" Award at the Chocolate Benefit!
Sherri Baron
Monday, February 04, 2019
Congratulations to Lauren, Rachel, and Melly for their time and effort spent representing CJL's PTA at this year's Chocolate Benefit! We're proud to announce that they won the "Best Tasting" chocolate award for their white chocolate cheesecake! Thank you to our sponsors, Kittery Trading Post and Hussey Seating, for donating to this wonderful cause on our behalf! Thanks to the love and dedication of our amazing volunteers, this community showed up raising $34,000 for Sanford's Backpack Program... enough to send 7,000 backpacks home with students! This sold out event took place Saturday, February 2nd at the Nasson Gymnasium and it was nice to see so many people join hands for this very important cause.