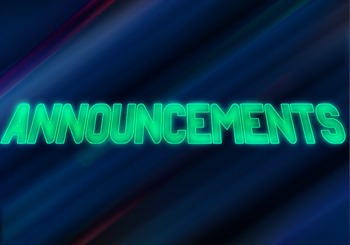 TUESDAY, JANUARY 29TH
Tracy Cole
Tuesday, January 29, 2019
TODAY IS A WHITE/B DAY
Today is a 7th grade band and lesson day. Group Four lessons meet today. 7th & 8th grade festival band students will practice today and Thursday from 2 to 3:30. There is no Jazz Band this week.
Today is a 6th grade lesson day. LC 6 trumpets are at 7:50. LC 6 clarinets at 8:35 and LC 6 flutes at 10:10.
Today is a 6th grade chorus day and an 8th grade chorus day.
Art Club will meet today from 2-3:15
Attention Wrestlers!!!

There will be an informational meeting with Coach Paul Rivard today from 2:05-2:30 in Room #26 (the health room in the gym).

If you are interested in wrestling this year, please make arrangements to attend this meeting.
Cooking Club will take place this Thursday. Sign ups are in the library. Tacos will be on the menu!
Student Council will meet from 2-3 on Thursday in the guidance office.
Want to win some cash? Can you sing? Breakdance? Do some magic tricks? Or maybe you think you'd make a good stand up comedian? Later this week, sign ups for the Sanford's Got Talent 2019 talent show will begin! You can perform as an individual or as a group! Auditions will be taking place mid February, before February break and the talent show will be held in the beginning of March.
The Sanford STEAM team will be meeting in the library starting on February 5th and continuing every Tuesday and Thursday from 2:00 - 3:30.

We will have access to two 3D printers, Lego Robotics, cameras, electronics, and more. There will be posters around the building with information and a link to a sign up or see Mrs. Williams for more information.
After school bowling begins February 7th. Registrations are now being accepted at the Bowl-A-Rama. This program is not sponsored by the Sanford School Department.