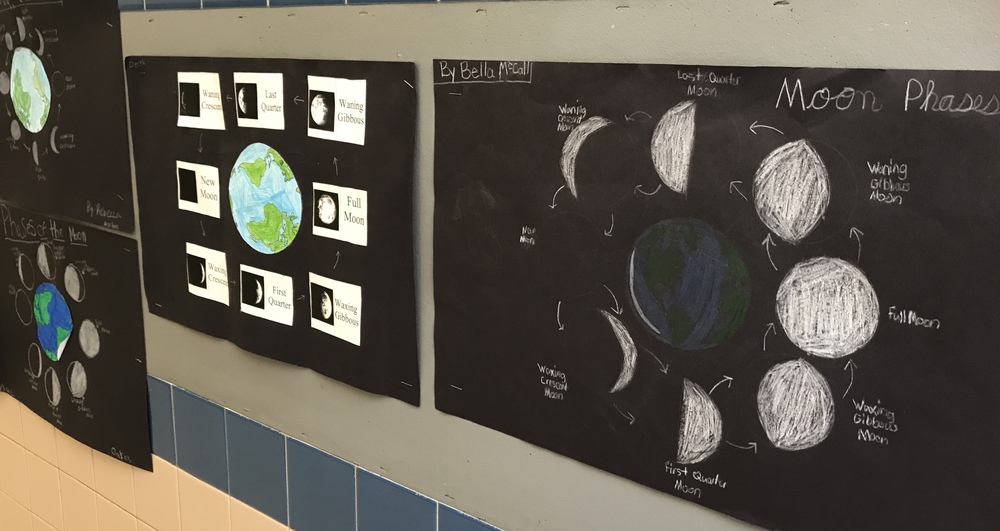 5th Grade Mystery Science!
Luba Greene
Friday, January 04, 2019
CJL's 5th grade classes completed posters for the Phases of the Moon, as a culminating project for the Mystery Science unit: Spaceship Earth. Students could choose what media to work with: cutting and pasting, hand-drawing, a combination of these, or computer generated! They are beautiful and make our hallways look a little mysterious!