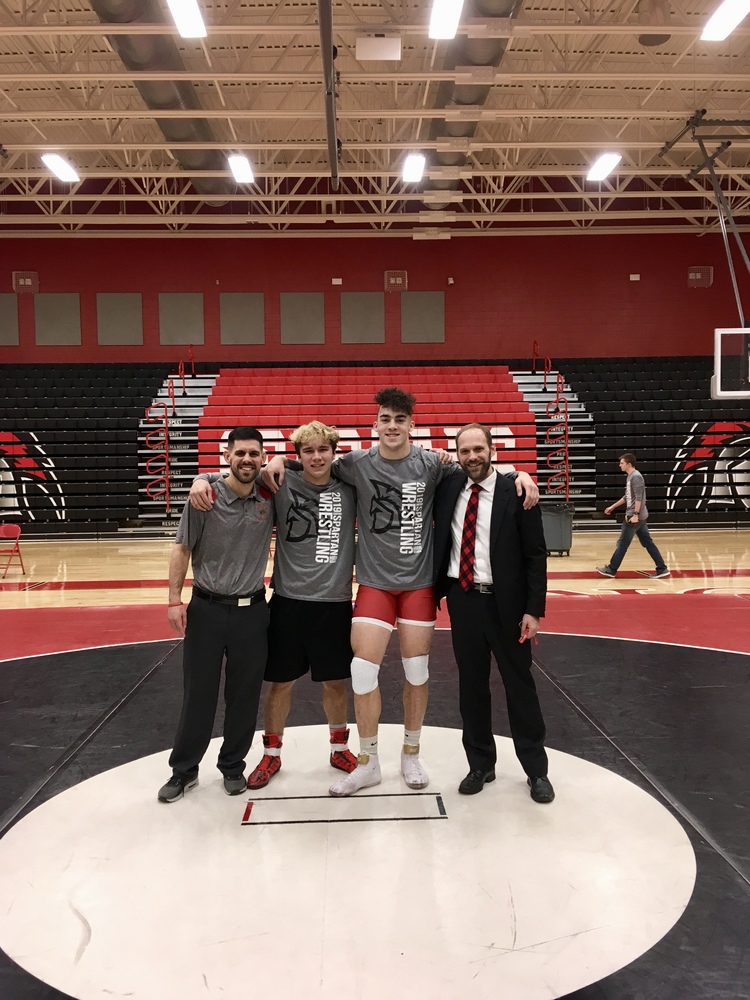 Spartan Wrestlers in First Match in Competition Gym
Matt Petermann
Wednesday, December 19, 2018
The Sanford Spartan Wrestling team took on the defending state champion Marshwood Hawks Wednesday evening in the competition gym. The final score was Marshwood 42, Sanford 27. Despite the overall loss, Isaac Plante was officially the first ever Spartan to win a match in the new gym in his match against Dylan Strong.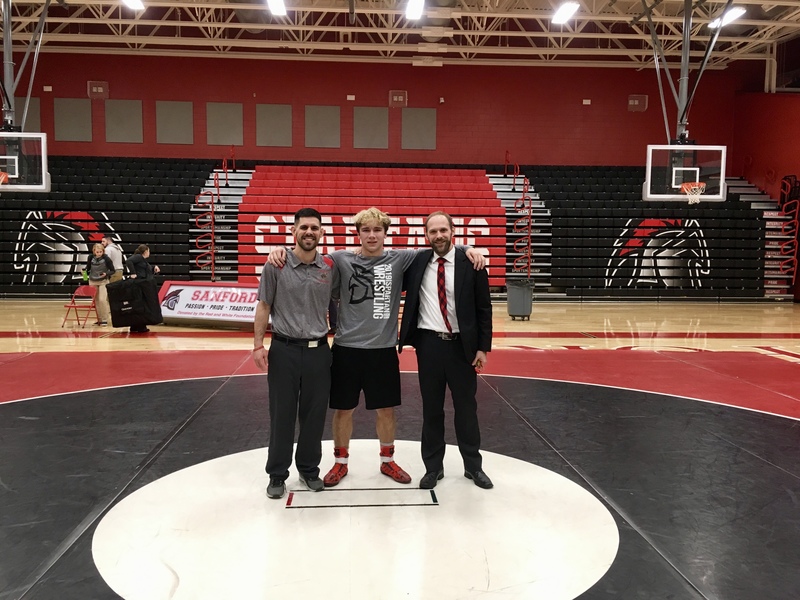 Here you see Issac with Coach Paul Rivard and Coach Nate Smith.
Additionally, Sol Demers was the first Spartan to pin his opponent Zach Mercier in the Competition gym. Overall, a solid night for our Spartans in their first match on their home turf. #SpartanPride.