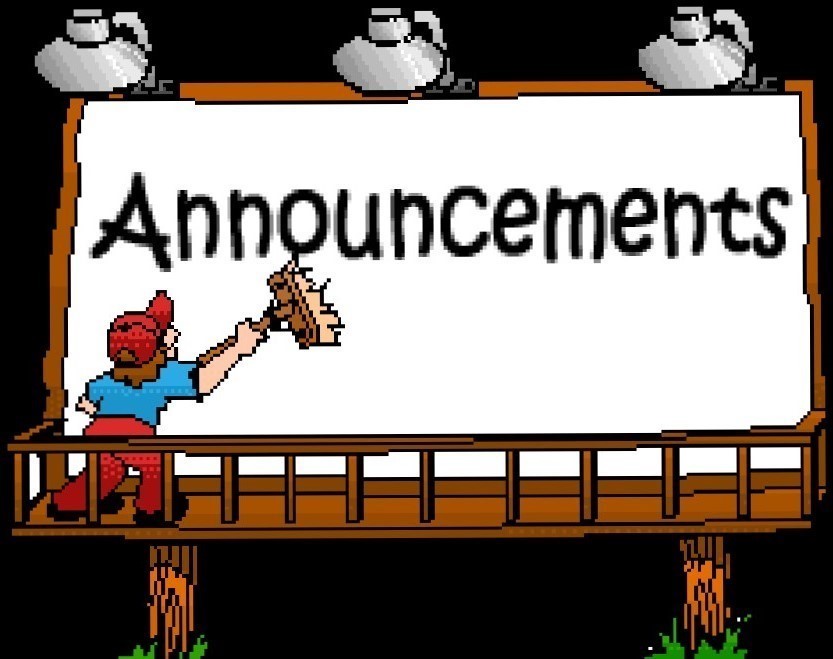 TUESDAY, DECEMBER 18TH
Tracy Cole
Tuesday, December 18, 2018
TODAY IS A WHITE DAY
Today is a 7th grade band day and an 8th grade lesson day. Group One lessons meet today.
There are NO 6th grade lessons today
Today is a 6th grade chorus day and an 8th grade chorus day.
All Musical Theater Raffle Tickets are due to Mr. Bellefeuille by 8 AM Wednesday morning.
The JMG students will be coming around for the last time during tutorial today and Wednesday with keyboard covers, styluses, and earbuds!! If you would like to purchase on Thursday or Friday, you can go down to room 28, with teacher permission, to purchase! Thank you to everyone who made a purchase and showed their support for JMG!

The final food drive collection will be tomorrow during Tutorial!! This is your last chance to get your homeroom some points! And those of you that have been hiding food in all of your cabinets, time to get that out of there!