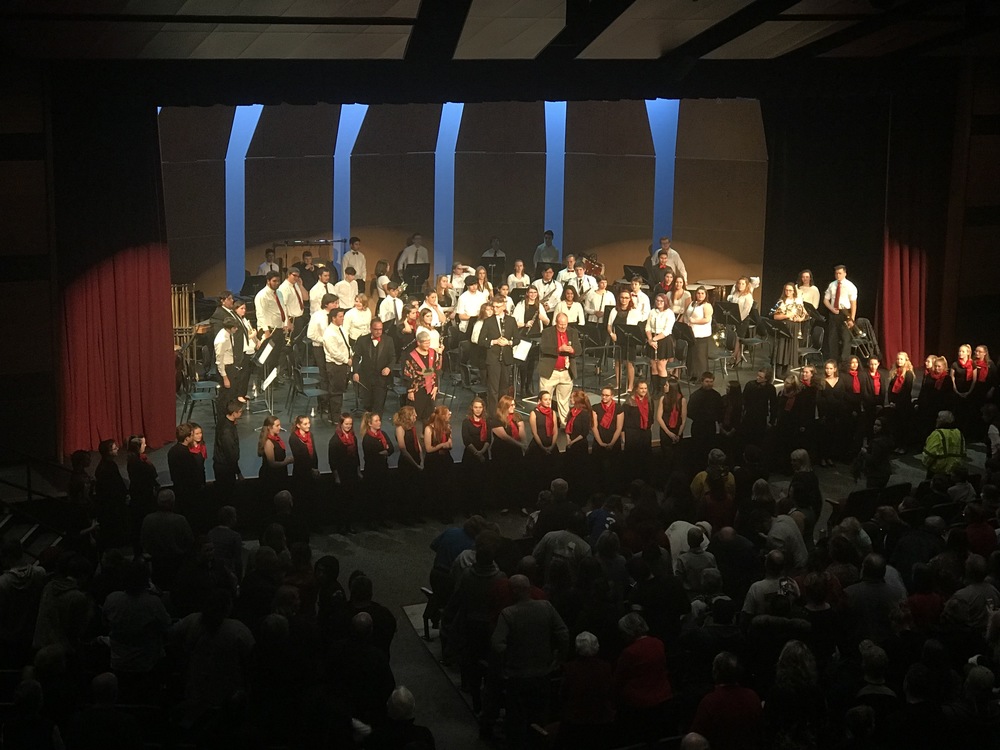 First ever performance at the Sanford Performing Arts Center
Matt Petermann
Monday, December 17, 2018
The Sanford Music Department rocked the house with their annual holiday concert in the brand new Sanford Performing Arts Center tonight. SPAC Director Brett Williams opened up the show and introduced SHS Choral Director Jane Kirton's 6th grade chorus.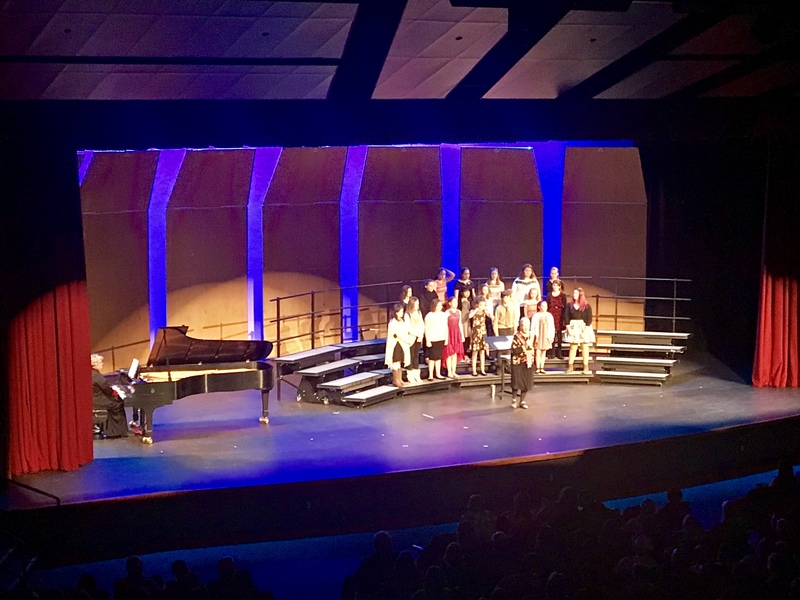 Following their spirited performance, Jane brought out her SHS Chorus to sing some great holiday tunes.
Dr. Morton Gold played the beautiful new Steinway D piano as the chorus sang their hearts out. After the Chorus finished their songs, the Chamber Singers stepped up in front of the curtain and sang to the audience while the SHS band silently set up behind them.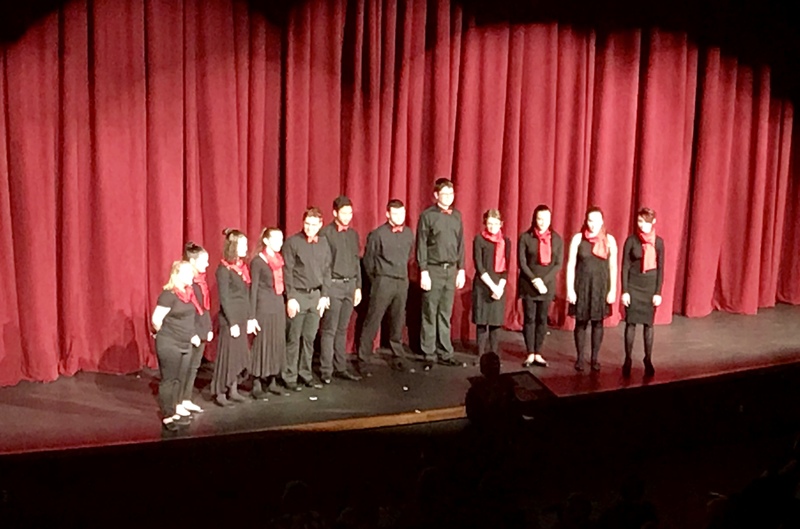 As soon as the Chamber Singers stepped off the stage, the SHS band was in place and provided us with a superb performance and a grand finale "sing along" that was clearly a hit with the audience!
What a historic night! This Spartan principal is extremely proud of the hard work put in by all! #SpartanPride