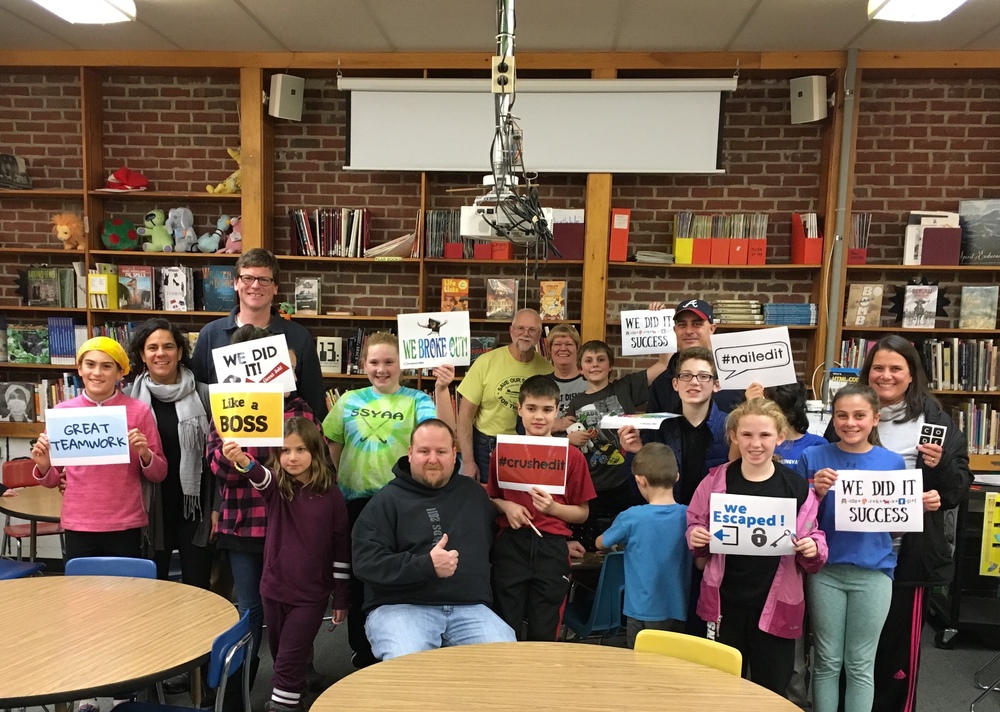 Family Code Night: Breakout Challenge!
Julie Williams, Lori Coleman, Andrea Cole
Friday, December 07, 2018
In coordination with Computer Science Education Week, Sanford Junior High hosted a Breakout Challenge designed around coding. Families worked collaboratively to complete both physical and digital computer science based tasks. Each clue lead them to opening a number, letter, or directional lock. This dynamic team of coders solved all of the clues in about 45 minutes! It was a challenging and fun experience for all!