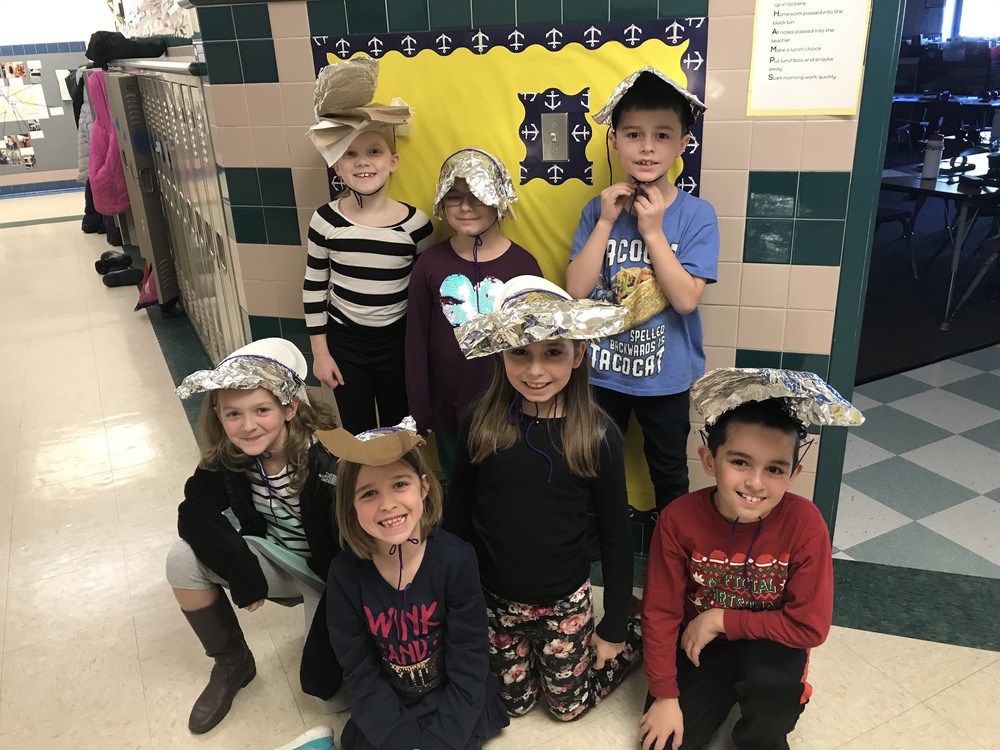 Second Graders Explore Mystery Science Mystery 1: Why do we wear clothes?
Holly Gillis
Thursday, December 06, 2018
The second graders were on a make believe field trip, out on the ocean, exploring on a fishing boat. All of a sudden, they hit a rock, and jumped ship. Luckily they were able to make it to land. Now 'stranded' on a deserted island, they had only the materials from their left over lunch bags to build hats. Today students learned that clothes are worn for more than just privacy and fashion. Clothes help protect our bodies from the weather, and in this case, the sun. Using just the materials from their lunch bags, students had to create hats in this Mad Hatter activity. The purpose of the hats was to protect them from the hot sun.