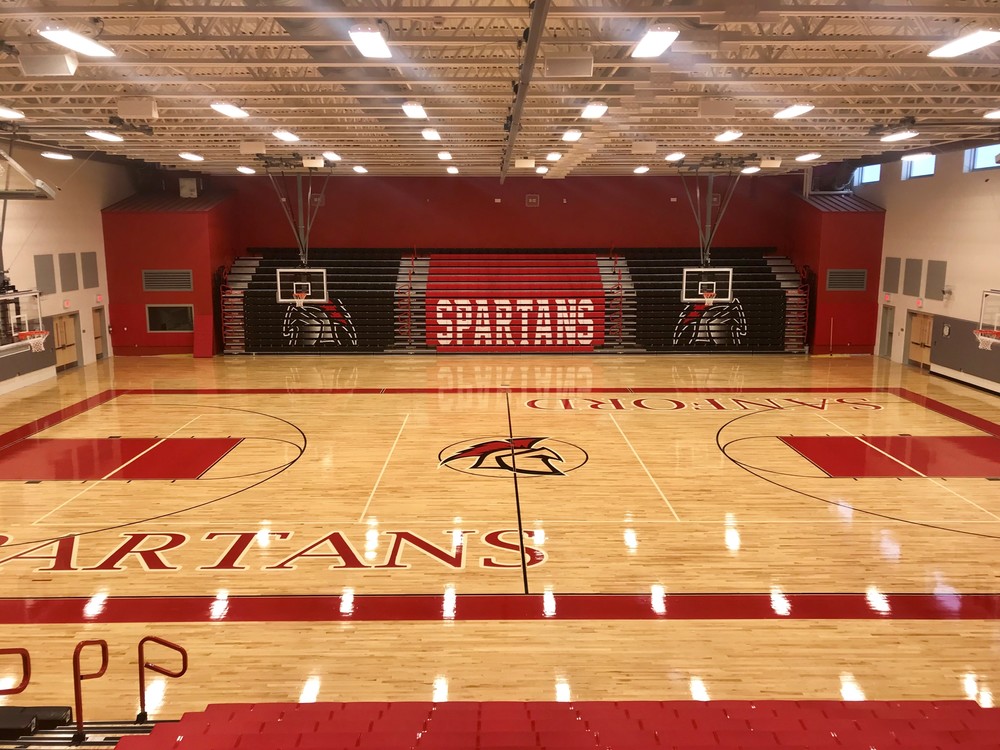 Upcoming Important Events at SHS!
Matt Petermann
Sunday, December 02, 2018
Winter Sports Season is heating up as the temperatures continue to drop. There are a few upcoming events that will showcase the new Sanford High School and Sanford Regional Technical Center. Our first home Girl's Basketball games will take place on Tuesday, December 11th with the JV starting at 4:30pm and Varsity starting at 6:00pm against Deering High School. The Boy's will open the new competition gym on Tuesday, December 18th against Thornton Academy with the Freshman tipping off at 4:00pm, JV at 5:30pm, and Varsity at 7:00pm. On Wednesday, December 19th, the Sanford Spartans will wrestle the Marshwood Hawks in the competition gym at 6:00pm. The Swim team will open at home (Sanford YMCA) on Friday, December 14th at 4:00pm. For all home events at the High School, please use the Performing Arts Center doors (Door 43). Doors will open at least 30 minutes prior to the first game.
Additionally, the new Sanford Performing Arts Center will open up for a "Have-a-Seat Sneak Peek" on Friday, December 14th for those who have already sponsored seats in the SPAC. For those who wish to purchase a seat, you can do so that evening as well. This is a drop in event that will run from 6:00pm to 7:30pm. Our first holiday concert featuring the Sanford High School Band and Chorus is scheduled for Monday, December 17th. Here is a picture of what the SPAC looks like from the stage today: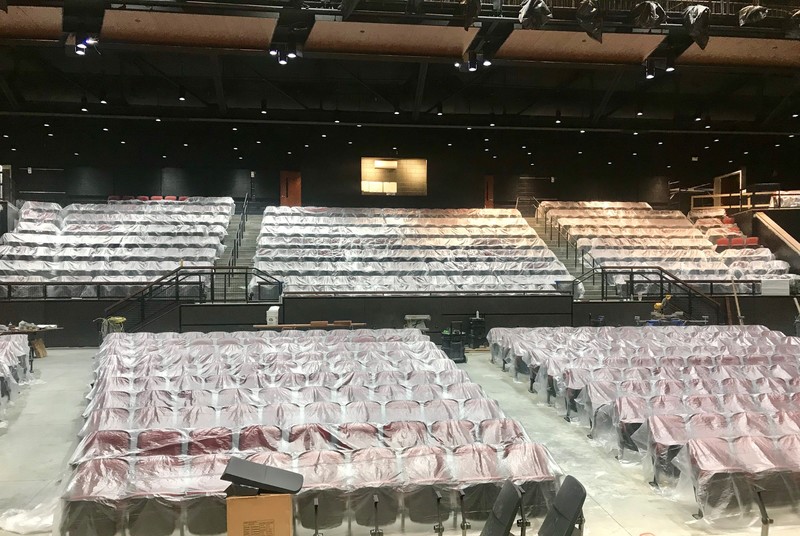 Here's a look at the backstage area: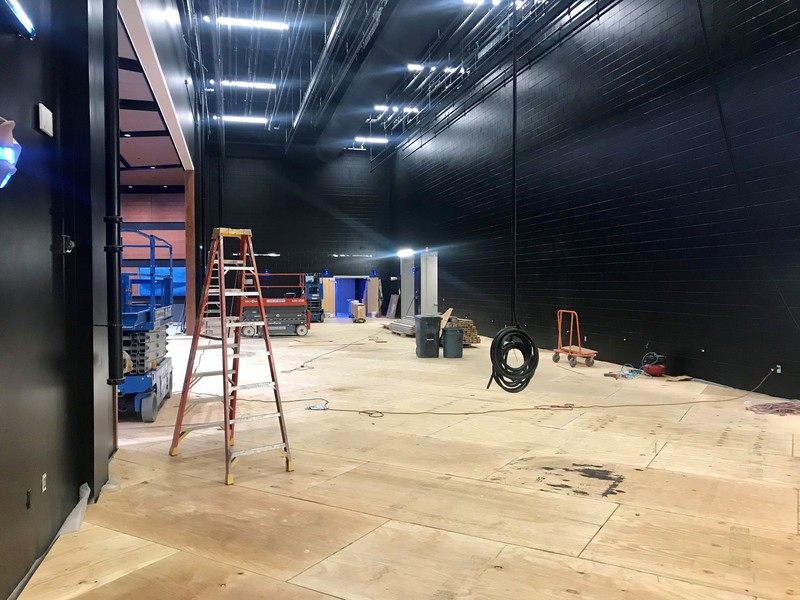 We look forward to seeing you at upcoming events very soon!