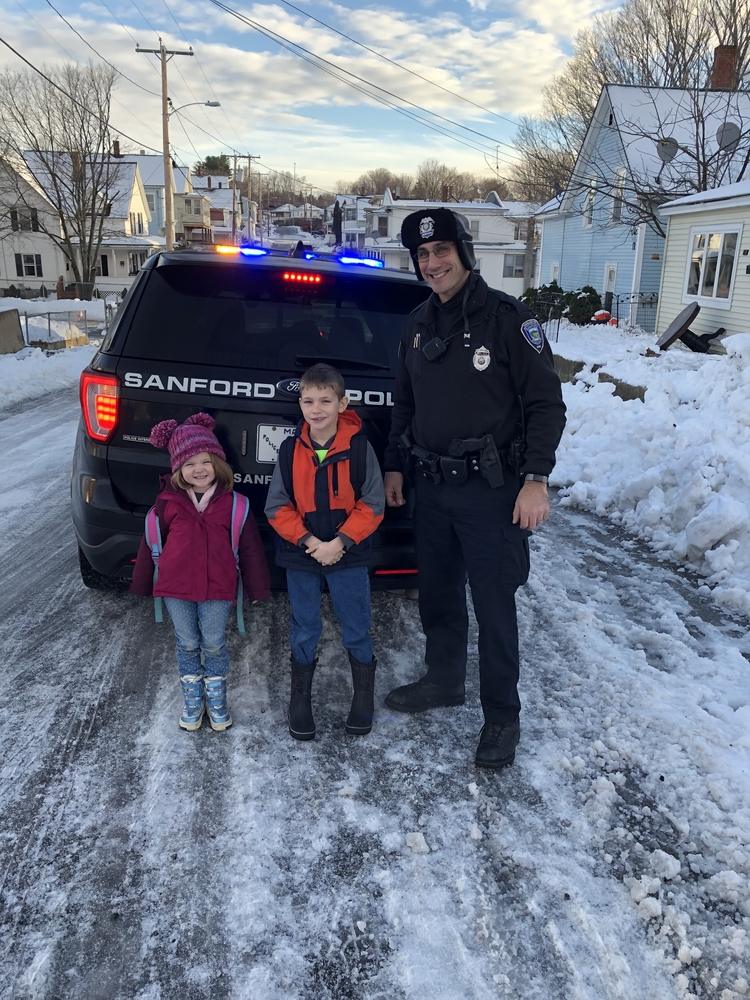 Brady and Kate get a ride to school!
Amy Humphrey
Wednesday, November 28, 2018
Two of our students received a ride to school from one of Sanford's Police Officers in his police car! They won this car ride at the PTA fall festival fundraiser. So much fun! Brady was able to talk on the radio. The had such a great time! Sirens and lights going such an exciting way to arrive at school.