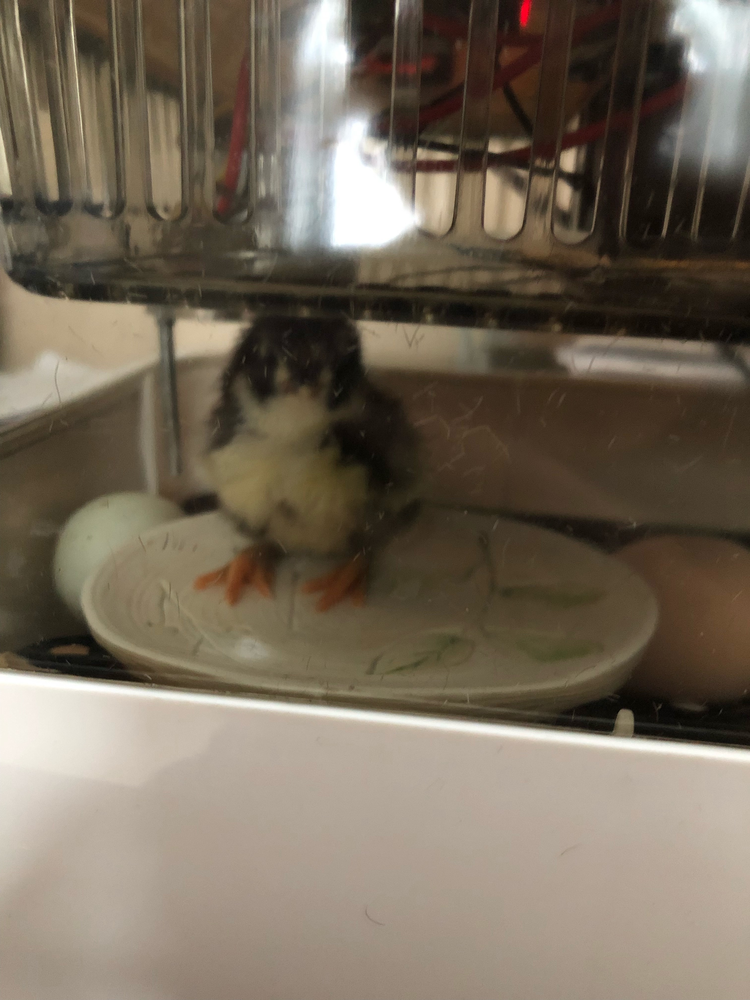 Ms. Morton's 3rd Graders Welcome their First Chick!
Sherri Baron
Sunday, November 25, 2018
Story and photo credit: Lindsey Morton
Our classroom was able to use the incubator to see the growth process of hatching chicks. Each child was able to see the pictures that had shown the process, then we were able to use our candling flashlight to see the inside of the egg and compare to the pictures. The students were also able to view the eggs when they were being hatched due to the see-through window, so they weren't left out of any of the growth process.
When the students first saw the materials, only a handful knew what an incubator was. Most had never seen one before and they didn't know one could hatch chicks without a mother hen. They were all extremely excited to be able to watch the process in the classroom. When the chicks were old enough to move around in the egg, the students were even more excited to see the process. This incubator has made this process worry-free with its automatic turner and directions provided in the box.
We will be hatching more chicks in the spring and learn more about the different animals and how they have babies. This was a small snippet of the science project in order to get the students excited to learn more. We will conduct a research project towards spring in order to find out more information about these animals as well as more information about other animals who hatch eggs. Our classroom truly appreciates your donations and allowing our students to have this wonderful experience in our classroom!