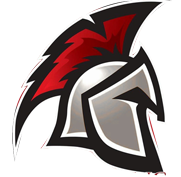 SHS Daily Announcements 11/14/2018 White Day
Cynthia Pattershall
Wednesday, November 14, 2018
SHS Daily Announcements 11/14/2018 White Day
Any Spanish Club students who are going on the Puerto Rico Trip that have not picked up their Pie Fundraising packets can pick them up from Señora Hunter in D222.
The Senior Model Team is looking for 5-10 Junior students, Class of 2020, to join other groups in southern Maine and NH to join their team. They do many photo sessions as well as host an event to support the community. There is an enrollment fee of $150 per student. If interested please see Mrs. Pattershall in Room A237 for more information.
UPDATED ANNOUNCEMENT!!! Tooth Protectors is coming to Sanford High School Friday 12/14 and Monday 12/17/18!!! Tooth Protectors, Inc offers oral assessments, education oral hygiene instruction, dental cleanings, fluoride treatments, sealants of baby and adult molars and pre molars, temporary fillings and referrals. Please note...this is a date change!!! Please go to the nurse's office in Rm. D105 for paperwork as soon as possible!!
FOR SALE AT SHS
The class of 2021 is selling money calendars to be drawn each day during the month of December. They are $10 each or 3 for $20. If interested, please see Mrs. Pattershall in A237
SPORTS ANNOUNCEMENTS
Basketball season is right around the corner!! Tryout schedule for girls' basketball is as follows: Monday 11/19 3-5pm, Tuesday 11/20 3-5pm, Wednesday 11/21 8-10am. Please be dressed, stretched and ready to go on the floor by 3pm. All tryouts are in the SHS Competition Gym. You must be signed up on Family ID in order to tryout. The system takes some time to process so you must complete that by 11/16 or you will sit on the sidelines during tryouts! Please see me Coach Kearson in A-241 or (Coach Preston in the School Counseling office) if you have any questions!
Rec Basketball registration now available! Register online at www.sanfordrec.com, this is for boys and girls grades K-12
Planning to play a winter sport? Register online at www.sanford.org under athletics. Registration is open until November 16th.
CLUBS AND ORGANIZATIONS
The Sanford High Civil Rights Team will meet every Monday in Room B235.
Health and wellness club meets daily after school in the fitness room! All students and staff are welcome! Need a fitness plan? Get down here! See Coach Way with Q s.
Anime Club meets now on Fridays 2-3:30 in Room B243.
Key club is at 6:30 every Monday in the Sanford high school cafeteria.
Chess and cribbage will be held every Tuesday in room D228 from 2:20 to 3:30. All are welcome.
Art Club will be held every Thursday from 2:20 to 3:30 in Room B147.
SHS Peer Helper meetings are Tuesday at 7:20 in the small cafeteria (if you bus/ride get you here later than that please join us when you arrive). Help continue the positive school culture at SHS by being part of a variety of events...#justakidfromsanford, student tours, Thanksgiving baskets and much much more.
SLAM (Spartan library advisory meetings)- Create the library program that you want! Meets Thursdays during ST. If interested in joining, come see Mrs. Raymond in the library.
Sanford High School and Sanford Regional Technical Center support the FOOD BACKPACK PROGRAM. Students receive backpacks full of non-perishable food weekly to take home. We really need backpacks to make this program happen. Please donate NEW or USED backpacks. Also, if you would like to know more about these resources please see your School Counselor.
If you would like to donate New or slightly used Clothing, Shoes, Coats, Hats etc. please see Ms. Williams in Rm A242.
If you have any announcements you would like added please email them to cpattershall@sanford.org by 8:30am. Please specify how long you would like them included.
Job Opportunities
Varney Crossey Nursing Center is looking to hire a part-time Dietary Aide for nights and weekends. Training provided, must be 16 years old. In interested please stop by Room A237 for more information.
The Sanford Unitarian Universalist Church, on the corner of Main and Lebanon Streets, is offering a paying job! We need one or two ambitious, reliable students to shovel the stairs and accessibility ramps, and to use our snow blower on paths and sidewalks around the building, during the winter months. Please call the church office at 324-3191 soon, to be considered for the job. Thank you!
Community Service Opportunities
The Caleb group has a variety of volunteer opportunities for students looking to gain their community service hours for graduation. Some of the opportunities include helping out during children's events, helping an elderly or disabled resident clean their home, raking leaves and other chores around the property, and, most importantly, providing companionship to our residents. For contact information please stop by Room A237.
Next event: Kids Thanksgiving Crafts on November 16th @ 5pm
We have a person looking for a High School student who would be willing to tutor 4th grader in math. If you are interested, please stop by A237 for the contact info.
Lafayette School is looking for a student or a team of two to clean out and organize the clothing cabinet from 2:30-3:00. Email ahumphrey@sanford.org FMI
For Spoiled Pets is a non-profit organization located in Lebanon which takes in rescued animals. If anyone is interested in volunteering to get hours they can email Renee @ forspoiledpets@gmail.com
Margaret Chase Smith School is looking for students to help during their PTA meetings to look after any kids in attendance so the parents are free to meet with the teachers. They meet the 2nd Wednesday of every month at 5pm. It would typically be for an hour to an hour and a half.
If interested please see Mrs. Pattershall in Rm. A237 for contact information.
Curtis Lake Church Soup Kitchen needs help every Wednesday and Thursday from 5:30 on setting tables, serving meals and cleaning up. See Mrs. Pattershall in Room A237 if interested. Serve once, or as often as you need/want.
Random Fact of the Day: Winter cold kills more than twice as many Americans as summer heat does.
Life Hacks from your school nurse: Want softer and more beautified skin? Add rose water and coconut oil to your warm bath. Soak for 20 minutes and rinse. You won't regret it!
Lunch Today: Fruit Juice, Choice of Deli Turkey or Ham Italian, Celery Sticks, Grape Tomatoes, Low Fat Chocolate Chip Cookie, Craisins