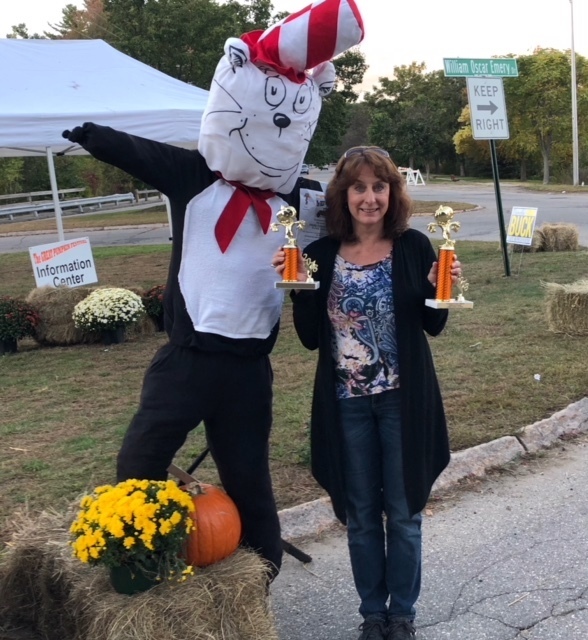 Great Pumpkin Fest
Sharon Remick
Saturday, November 03, 2018
Lafayette School Secretary, Deborah Malcolm, is shown here picking up Lafayette's scarecrow entry for the Great Pumpkin Fest held at Gowen's Park on Saturday, Sept. 29th. An anonymous donor paid the entry fees for schools to participate and for the second year the staff at Lafayette created a scarecrow for the event.
This year we were fortunate to take FIRST place for the Judges' award trophy and THIRD place for the Peoples' Choice award trophy.
We wish to thank the community for the invitation and the donor for their generosity - as win or lose the children have a wonderful time seeing what the staff creates from the "stick structure" that shows up in their hallway!! Our scarecrows also become part of the P.T.A.'s Fall Festival decorations!!