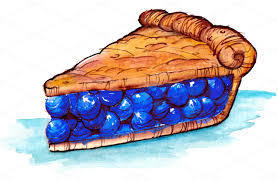 It's Pie Time!! (and cookies too!)
Tracy Cole
Friday, October 16, 2020
Here is the link for the online pie ordering and payment system.
Once you have filled your cart and proceed to checkout, be sure to choose Sanford Middle School under "School/Organization" and under "Seller List" be sure to put the student's name.
You DO NOT need a PayPal account. If you click proceed to PayPal you will then be able to input credit card information. This fundraiser is run by Patriot Fundraising and that name will show on your card statement.
We do have a supply of paper forms if you prefer to order that way. Just have your student ask for one in the Guidance Office or give us a call at 324-3055.
Paper orders need to be in by October 26th and online orders will be accepted until October 31st. Once we have the delivery date it will be posted here and in the newsletter.