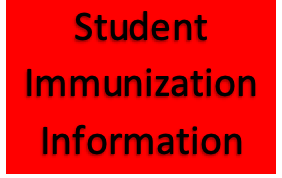 Required Student Immunizations
Steve Bussiere
Sunday, July 26, 2020
Dear Parents/Guardians,
Although many things are uncertain regarding the upcoming school year, vaccinations are not! The State of Maine has mandated that current regulations regarding student vaccinations remain in full effect. This means that if your child's vaccinations are not up to date, his or her ability to attend school this fall may be jeopardized.
Please ensure your child's health and safety by making sure their vaccinations are up to date. Per COVID-19 guidelines, vaccinations are an essential health service so appointments can be scheduled anytime. If you need assistance obtaining vaccinations for your child, Public Health Nursing at (207) 287-4112 or Nasson Community Health Center at (207) 490-6900 may be able to help.
Need more information regarding vaccinations? Check out Routine Vaccinations During the Covid19 Outbreak Vaccines for Children Program or contact your child's school nurse.
Sincerely,
Sanford School Nurses