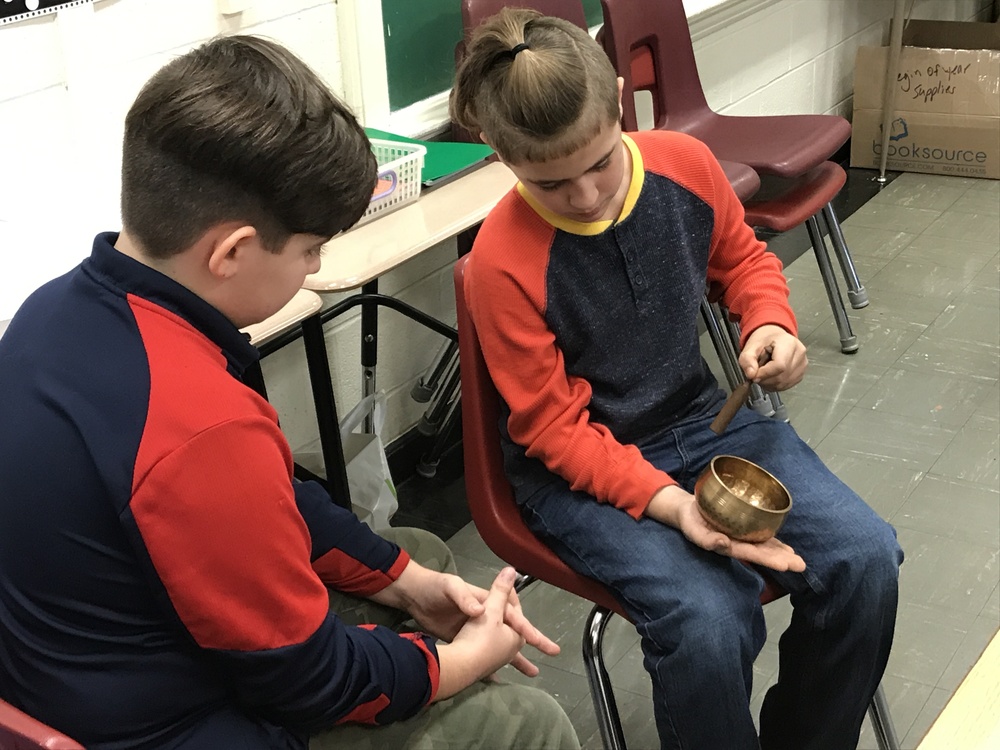 5th Grade Practices Mindfulness
Luba Greene
Tuesday, December 03, 2019
After Sanford Middle School teachers receive professional development by colleagues on how to use Mindfulness in the classroom, students in 5th grade are practicing Mindfulness. Mindfulness means maintaining a moment-by-moment awareness of our thoughts, feelings, body, and surrounding environment. Through guided practice of meditation, bell sounds, and focused breathing, students learn to pay attention to their thoughts and feelings without judging them, tuning in to what they are sensing in the present moment rather than the past or the future. There are many benefits to mindfulness practice, such as stress reduction, ability to focus better, and overall sense of wellbeing.
After just seven days of practice, students were asked a few questions.
When asked if they liked it, 75% said yes, 25% said maybe, and 0% said no!
"It was just amazing, it helped me relax when I had a bad morning." (see more comments below)
When asked if they had tried it outside of school, 40% students said they had! Some are using the Calm App!

Keaghan and several other students really got the hang of the "singing bowls" thanks to Brody's instruction!