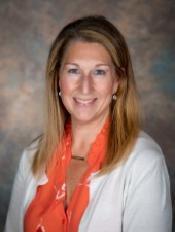 Interim Assistant Principal Named for Willard School
Matt Nelson
Wednesday, November 27, 2019
CONTACT:
Matt Nelson, Superintendent
Sanford School Department
(207) 324-2810
mnelson@sanford.org
FOR IMMEDIATE RELEASE
KRISTIN DALY NAMED INTERIM ASSISTANT PRINCIPAL AT WILLARD SCHOOL
Sanford, ME – November 27, 2019-
The Sanford School Committee named Kristin Daly as Interim Assistant Principal for Willard School at a meeting held on November 18th. Daly began her duties on Monday, November 25th. Daly, who has taught third grade in Sanford for the past 16 years, received her Bachelor of Science degree in Communication and Business from Marist College in NY and completed a Teacher Certification Program in Elementary Education at Franklin Pierce College in NH. She followed this with a Master of Education degree from Lesley University with a major in Curriculum and Instruction as well as a Master of Education degree from University of Phoenix with a major in Administration and Supervision.
Superintendent Matt Nelson nominated Daly for the position on November 18th and the School Committee unanimously approved her appointment. Superintendent Nelson stated, "I am very pleased to have Kristin join our administrative team. Within our district, she has been a consistent high performer in a variety of roles and her leadership skills will greatly benefit Willard School."
Daly believes that a successful academic environment is driven by positive relationships among the students, faculty, staff, administration, families and community members. She further states that she plans to "… foster an environment where the teachers and school staff collaborate to nurture students, help them to become self-regulated, lifelong learners and exemplify citizenship..."
-30-