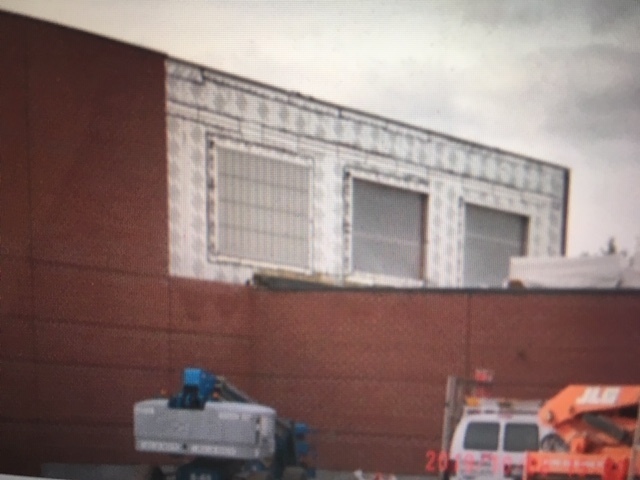 Construction Update
Chuck Potter
Thursday, October 10, 2019
Progress is occurring for both the new addition to MCS and the renovation to the existing building. I constantly hear from people who drive by Margaret Chase Smith, commenting on how impressive and big the addition is to our school. Many of you would not recognize the renovations occurring to the existing building too. In the new addition windows are being added to the gym and a stage is being built. The cafeteria is being expanded and a full size kitchen is being constructed so, that food can be prepared onsite. Painting of the second floor classrooms is nearly completed. Now the installation of heating vents and storage cabinets is occurring. The first floor classrooms have received their initial coat of paint and heating and electrical work is being laid in the ceilings. In the existing building concrete is being cut out so, that water and sewage lines can be laid for where new bathrooms will be. I know I always end these reports with what a beautiful building we will have, but it is true. Margaret Chase Smith School will be amazing school building when it is completed.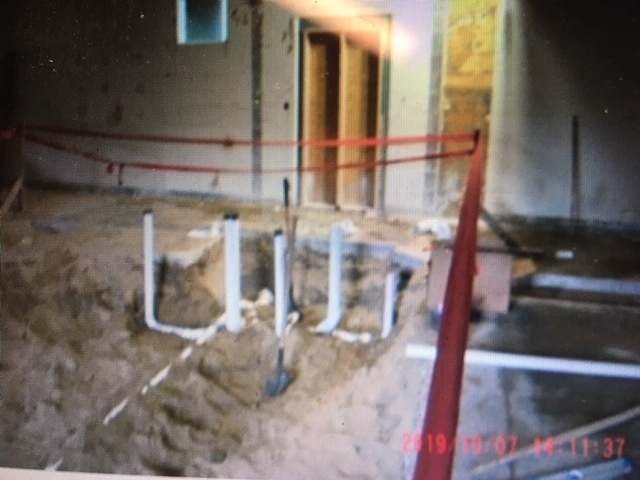 Plumbing for where a new bathroom will be in the existing building.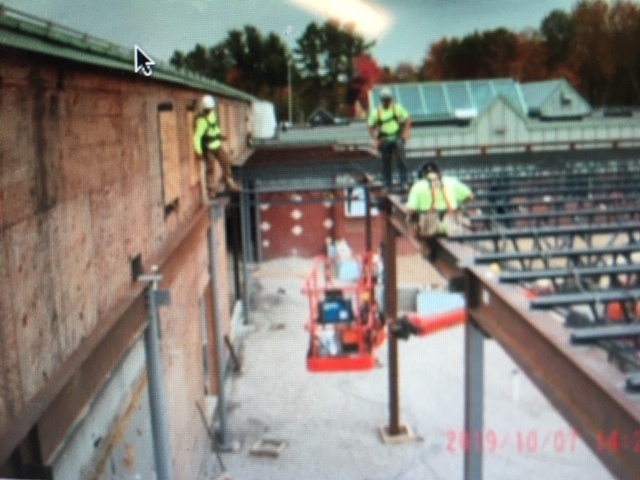 Welding steel girders.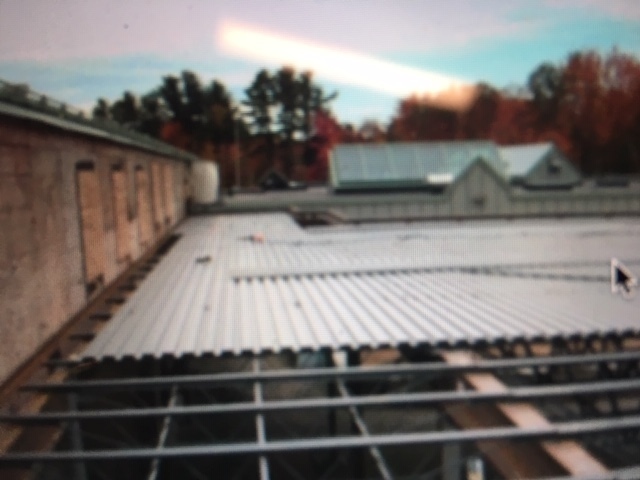 Laying steel for where a new roof to an expansion is being constructed.