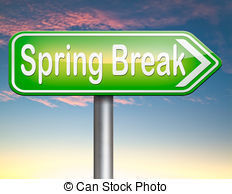 THURSDAY, APRIL 11TH
Tracy Cole
Thursday, April 11, 2019
TODAY IS A RED DAY
Today is an 8th grade band day and a 7th grade lesson day. Group Four lessons meet today. Jazz Band practice today from 2 to 3.
Today is a 6th grade chorus day and a 7th grade chorus day.
There will be no vocal rehearsal today for High School Musical Jr due to folks being unable to attend. We'll see everyone the Monday after break!
There will not be STEAM team today.
Congrats on the door decorating! Each door looked great. Please take down your decorations today. Each homeroom was a winner.
After announcements 6th grade chorus please go to the cafe for yearbook pics. Disc golf please go to cafe for yearbook pic.
.A huge thank you to every staff member and student who dropped even one coin into the Pay it Forward buckets over the last month. The buckets will be collected today and counted and scored over the break. I can't wait to hear how much we have collected for Angie and her boys. The bottle drive for the school in Peru will continue through the week after break, so keep bringing those bottles in.
Don't forget to check with family and friends over break to see if they want to buy some popcorn for our fundraiser. The top 6 sellers will get to invite a friend to popcorn, ice cream and a movie in the library! Orders are due the Tuesday after break.