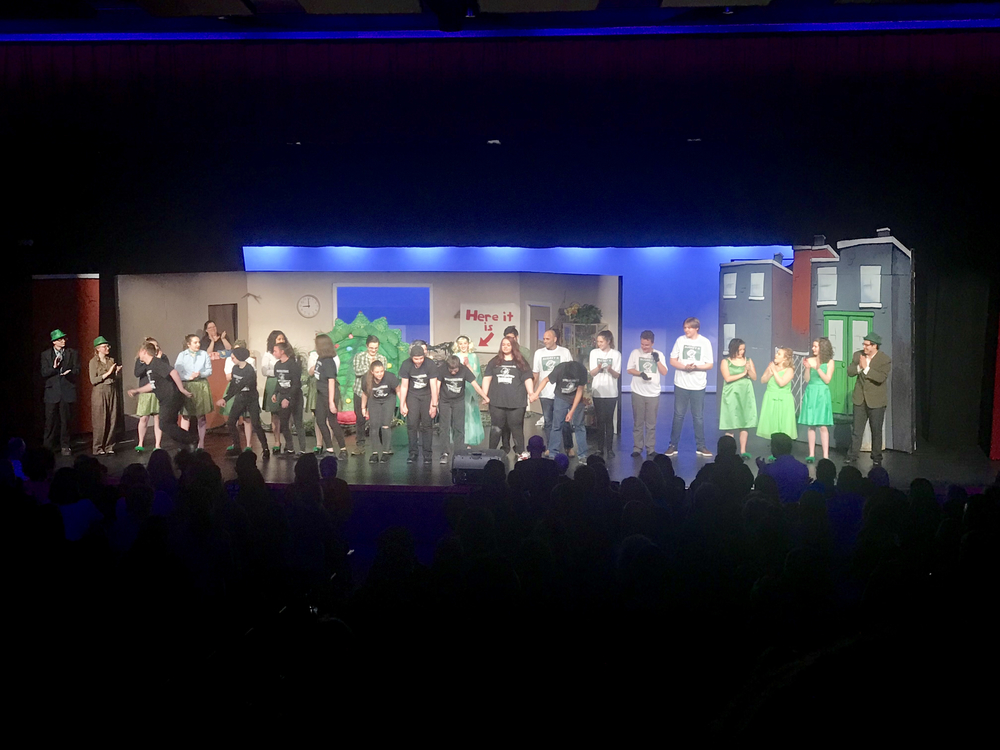 Little Shop of Horrors a HIT!!!!!
Matt Petermann
Friday, April 05, 2019
What an opening night! What a show! Tomorrow night is your last chance to see Little Shop of Horror's in the Performing Arts Center. Our students worked exceptionally hard and absolutely nailed it tonight! Special thanks to Nicole Clark, Michael Kane, Jane Kirton, Brett Williams, and Kristie Baker for working so hard with our students to produce and direct a wonderful show. Sanford High is very proud of you all, your hard work shows! Tomorrow night is your last chance at 7 PM at door 43 in the Sanford Performing Arts Center. You can get your tickets online or at the door.