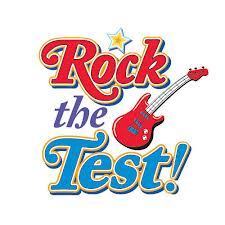 TUESDAY, APRIL 2ND
Tracy Cole
Tuesday, April 02, 2019
TODAY IS A RED DAY
There is no band or lessons today due to MEA testing. All 8th grade band students will have lessons tomorrow as well as 7th grade percussion. All other 7th graders will have lessons on Thursday. Jazz Band will practice Thursday from 2 to 3.
STEAM team meets from 2:00 - 3:30 in the library.
JMG students with sweatshirt money and forms please see Mrs. Houle this week to turn that in.
NaNoWriMo will meet in room 45 on Thursday, April 4th with rides ready at 3 pm. Computers are not needed. Please see Ms. Sawyer if you are unable to attend or if you have any concerns.
Cooking Club this Thursday. Students need to have a ride ready at 3:30 pm. Sign up in the Library!
The students at Sanford Junior High voted and the winner of the Maine Student Book Award for our school was Scar Island. The state winner was Refugee by Alan Gratz. Next year's list and most of the books are already in the library if you want to get a head start on reading.