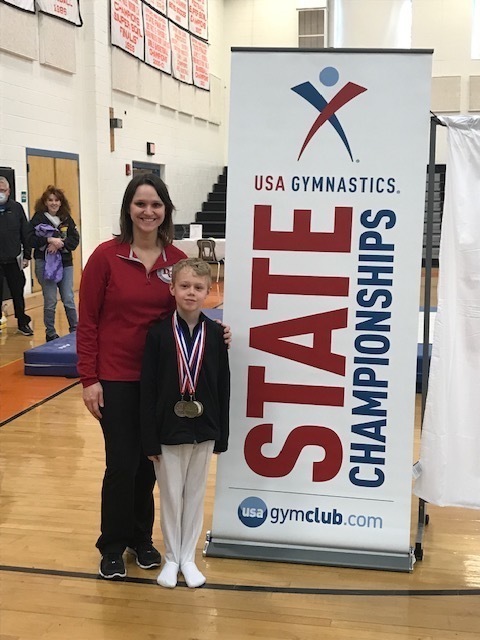 CJL's own Gavin Ericson, a Winning Gymnast
Sherri Baron
Monday, April 01, 2019
CJL's Gavin Ericson competed at the 2019 New England States Trampoline and Tumbling Championship this weekend at Oxford High School in Mass.

He competed in three events in the 11-13 year old age group (he is 10) and took 1st place in Level 5 Double Mini Trampoline, 2nd in Level 5 Trampoline, and took 1st in Level 4 Tumbling.

He brought his medals to school to share with his classmates today and also a custom hoodie he designed. This is his first year on the team. Gavin competes for Dudziacks Gymnastics out of Biddeford.

He has worked so hard to get here and is so proud of himself and it shows.