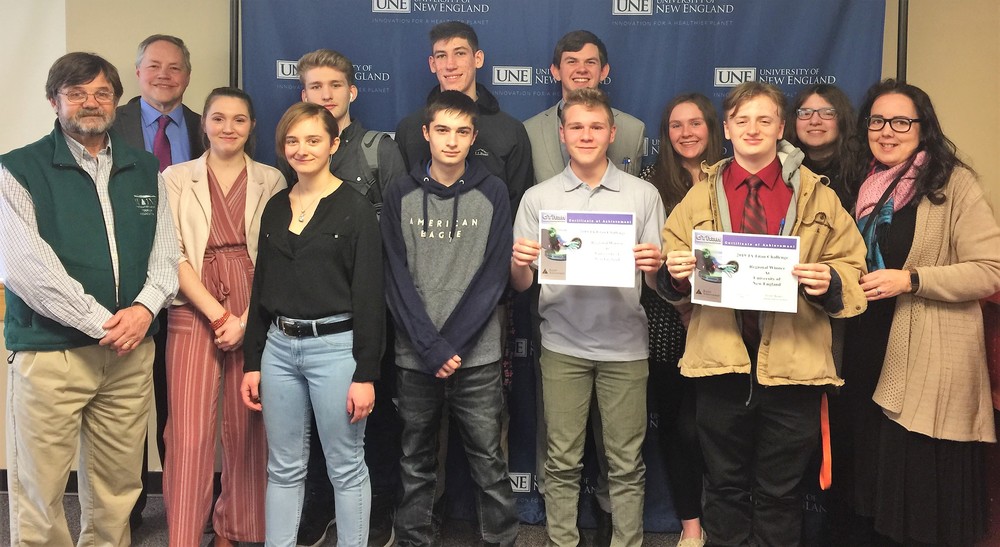 Congratulations to the Academy of Business Program!
Kathy Sargent
Monday, April 01, 2019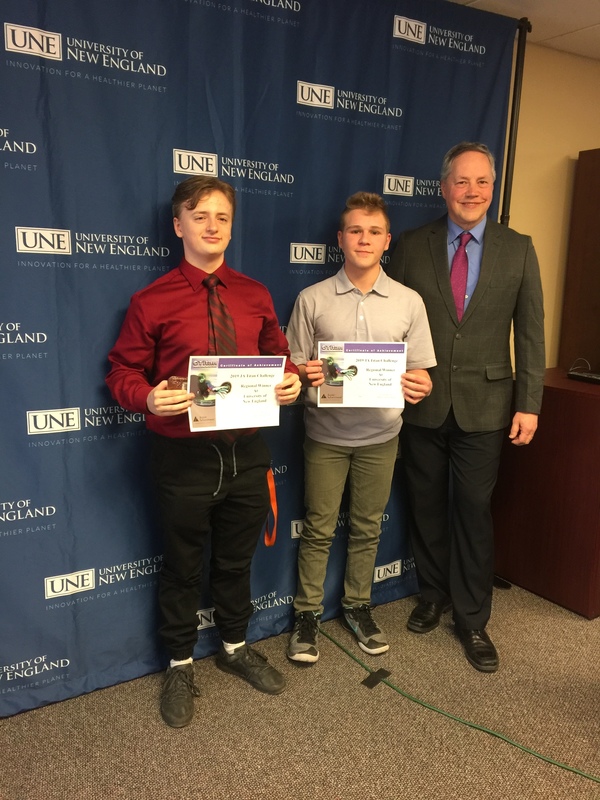 The Academy of Business competed at the annual Junior Achievement Titan Challenge at the University of New England in Biddeford on Wednesday, February 27. Eighty five teams representing 24 schools throughout the state of Maine participated in the challenge. Winners were recognized as overall State winner and local Regional winners. Overall Sanford competed very well at the competition with one team placing 1st in the region at UNE and all SRTC teams placing 2nd overall in the state. SRTC's Regional winners walked off with Amazon gift cards. What is the Titan Challenge? It is a day-long business strategy where teams of two to three students work with a mentor from the business community to guide a fledgling company through the ups and downs of the market. The Titan Challenge draws on a number of skills each team member will need to become a meaningful contributor in tomorrow's workforce: creativity, finance, collaboration, strategy, leadership, and more. Students at SRTC worked with a JA mentor prior to the competition to prepare for the day's event. It was a great experience for all who participated and they are looking forward to having the opportunity to return next year to take that 1st Place position.