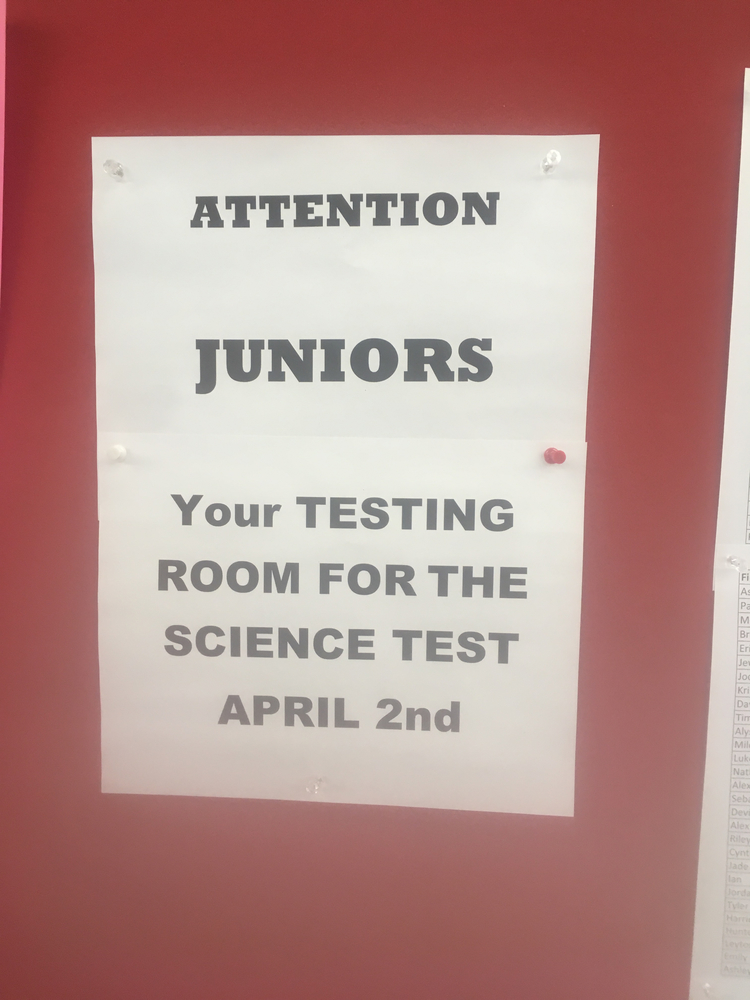 Junior MEA Science test April 2nd!
Beth Letourneau
Sunday, March 31, 2019
All juniors are taking the MEA science exam on April 2… Information about room they are testing in is located throughout the building. All third year students are required to take this test and the SAT (next Tuesday, April 9th). Students who are absent will be tested when they return to school.